With one of the largest spirits selections in Moore County, Drum & Quill Pub takes cocktails and cocktail culture seriously — and each year, owner Kevin Drum brings some serious fun to the village of Pinehurst during the festive season of Mardi Gras.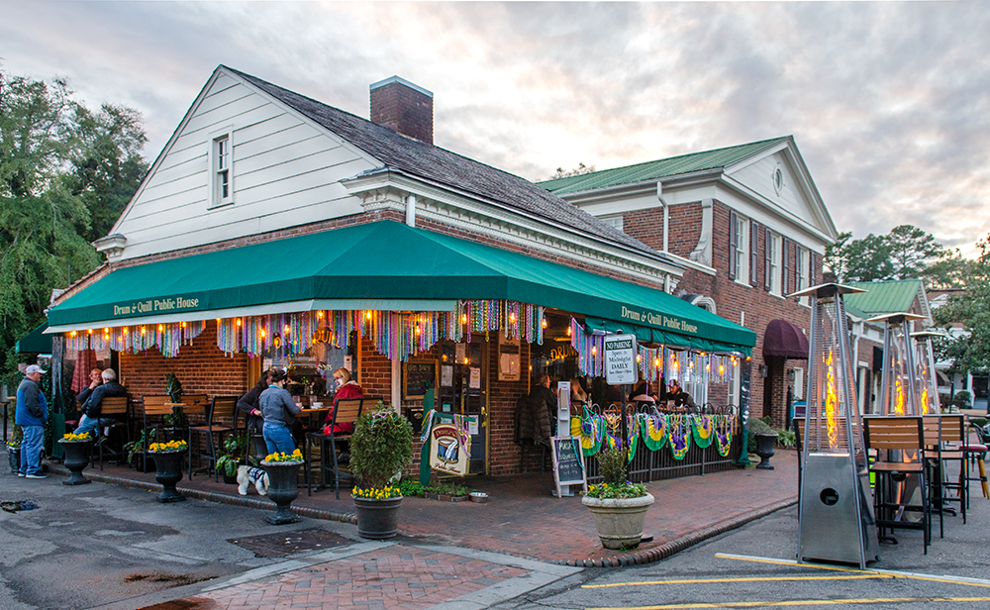 Beginning Jan. 6, the Night of Epiphany, the Catholic holiday of Mardi Gras comes at the end of the Christmas season and ends on Fat Tuesday, reserved for indulging in rich food and drinks before giving it all up for Lent. In Drum's words, "Mardi Gras is decadence; and a bar — stocked with exotic whiskeys and gins — is the definition of decadent. We have a lot of fun."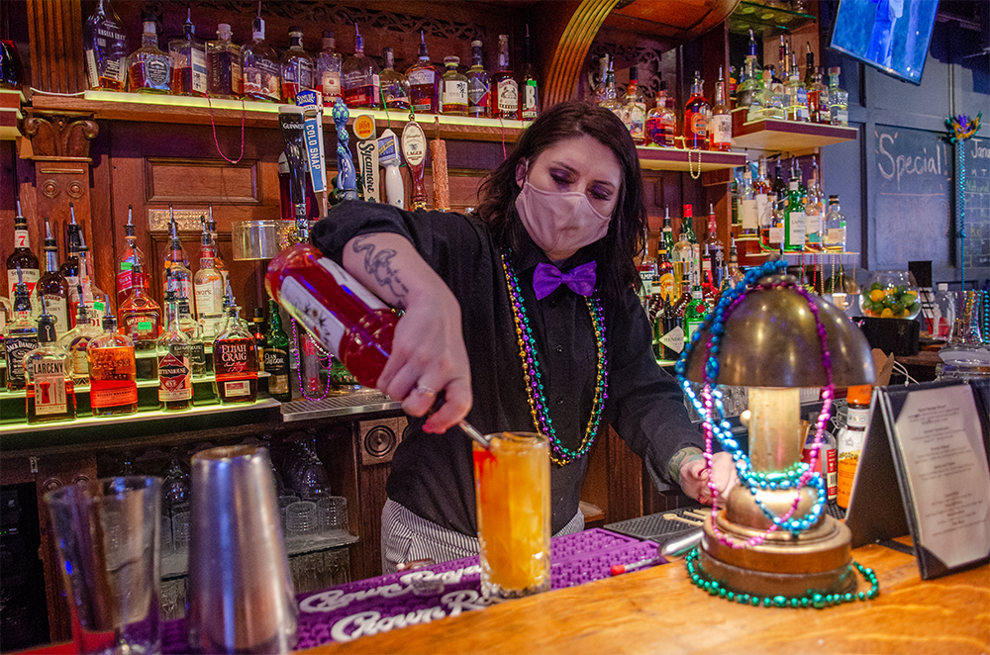 Through Fat Tuesday (Feb. 16) Drum & Quill will be dripping with purple, green and gold, from the beads on the patio to the sprinkles atop the creamy king cake martini. Bartenders will also be mixing up gin fizzes, Sazeracs and hurricanes, cocktails that all got their start on the Gulf Coast.
On the menu is a New Orleans-style feast: hearty and slightly spicy shrimp gumbo; alligator coated in tempura batter, fried crispy and served with aioli; and shrimp barbecued in buttery cajun seasoning and layered over a fried coquina grit cake.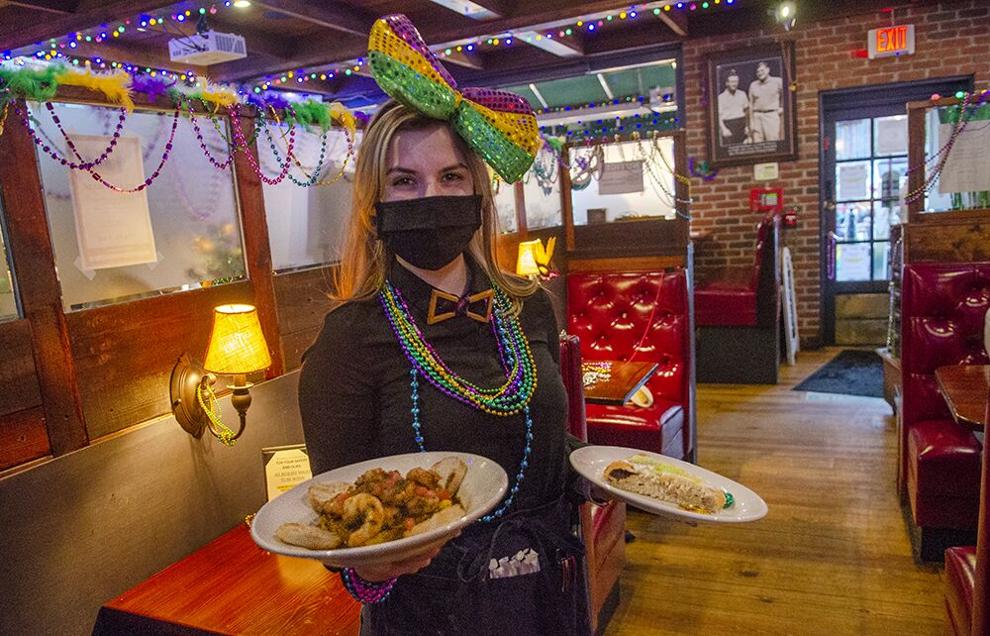 Finish the meal with a slice of king cake — a multilayered, creamy praline cheesecake shipped direct from the famous Paul's Pastry Shop in Picayune, Mississippi and layered with sweet cream cheese icing. If you're lucky, your slice will have a tiny, plastic baby baked inside. Find it and you'll have good fortune for the rest of the year.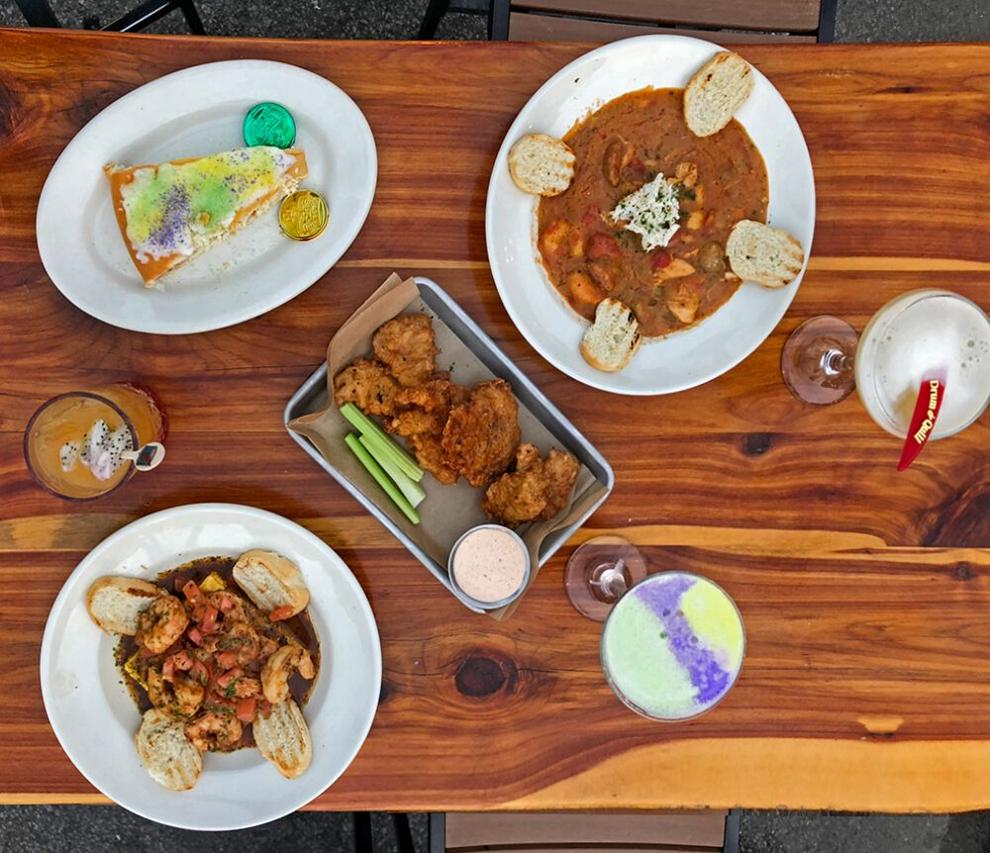 "New Orleans music, food and cocktails are a constant source of inspiration," says Drum, who's attended dozens of Mardi Gras celebrations on the Gulf Coast. "This is the perfect time to honor that culture while putting our own Pinehurst spin on tradition."