Barbara Misiaszek has little reason to believe she contracted the new coronavirus during a recent vacation with her siblings in Italy.
She has presented no obvious symptoms of the disease, and she passed a thermal scan and temperature test at an Italian airport before boarding a half-empty plane back to the United States.
Still, Misiaszek decided to isolate herself for two weeks at her home in Woodlake to assuage the gated community's fears about the virus. When she returned home on Friday, she found a basket filled with 14 gifts — one for each day of her self-imposed quarantine —that had been left by friends in the subdivision. 
"I have always been blessed with wonderful friends, and living here has been no exception to that," said Misiaszek, who moved to Woodlake with her husband in 2006. "The people here are fabulous."
Donna McLeary, a fellow Woodlake resident, came up with the idea to help keep Misiaszek from going stir-crazy during her isolation. Some of the daily gifts Misiaszek had unwrapped as of Monday include homemade cookies, a flower vase and a collection of hand soaps by Mary Kay.
"I also got a thing of Clorox wipes, which I now understand I could sell on the black market," Misiaszek said with a laugh.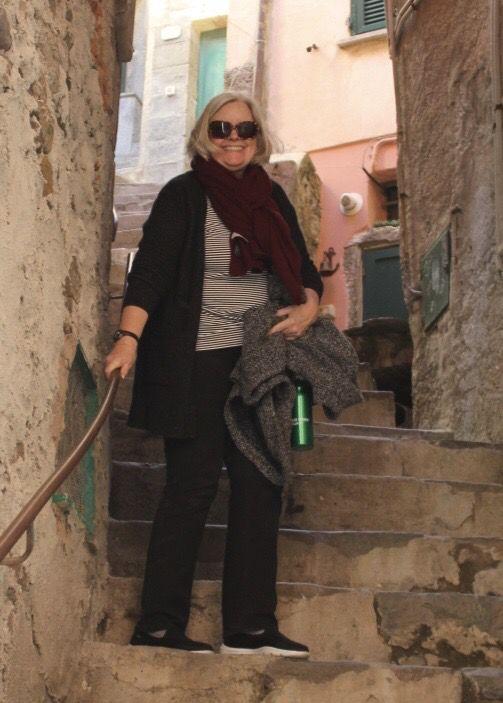 She spent 17 days in Italy, where the virus has caused more than 460 confirmed deaths. Misiaszek said museums and restaurants in Milan, a city typically buzzing with tourists, were "virtually empty" during her visit. 
"We carried antibacterial wipes with us and cleaned our hands right away if we touched anything," she said. "When using the bathroom, you wash your hands as you always would. But I was much more cognizant of wiping off the doorknob before putting my hand on it and trying to make sure that everything was sanitary."
Italy's first cases of coronavirus were reported Jan. 31, a couple weeks before Misiaszek's arrival. Over 9,100 people have since tested positive in the country, which was placed under the largest lockdown in European history on Sunday by Prime Minister Giuseppe Conte.
"I have absolutely no belief that I have been contaminated or that I'm infected," Misiaszek said. "But I got an email from my neighbors saying the knitting group was canceled until further notice because of the coronavirus, and I thought dear God: if they're going to cancel the knitting group, everyone must be scared to death."
Misiaszek is president of the Woodlake Women's Club, and the voluntary quarantine will force her to miss the group's spring fashion show. She had to find substitute players for her bridge clubs and is forgoing her regular mahjong games with friends.
"It's really inconvenient," she said. "At the same time, I'm retired and I understand that not everybody has the ability to stay home for two weeks. I can't imagine how difficult this would be if I had a job."
Many Americans are voluntarily isolating themselves for two weeks after traveling to countries that have experienced coronavirus outbreaks. The timespan is based on information from the Centers for Disease Control and Prevention, which has estimated that coronavirus symptoms can take as many as 14 days to appear.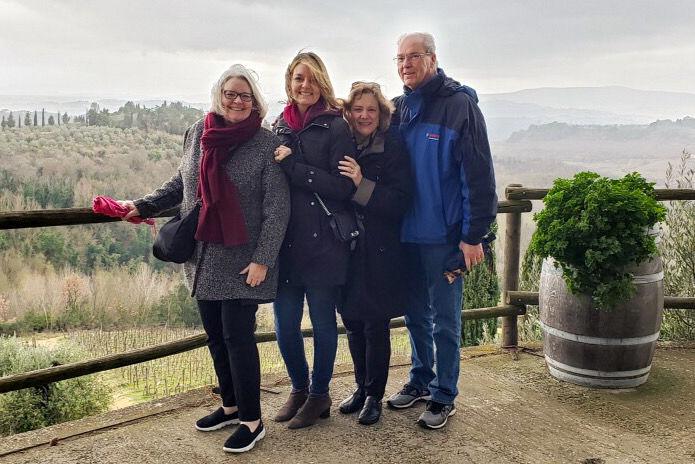 Misiaszek will have company, at least. She was picked up at Raleigh-Durham International Airport on Friday by her husband John Misiaszek, who also decided to sequester himself until March 20.
"My husband bought me a new Kindle for my birthday, so fortunately I'll have plenty of books to read," Barbara Misiaszek said. "And cabin fever is certainly not the worst fever to have right now."