Army veteran and retired firefighter Tony Trolio was more than happy to roll-up his sleeve on Tuesday as one of the first community members to receive the coronavirus vaccine as part of Operation FirstShot.
"I'm in the age group that is real susceptible and I'm diabetic. I wanted to get the vaccine as soon as possible," Trolio said.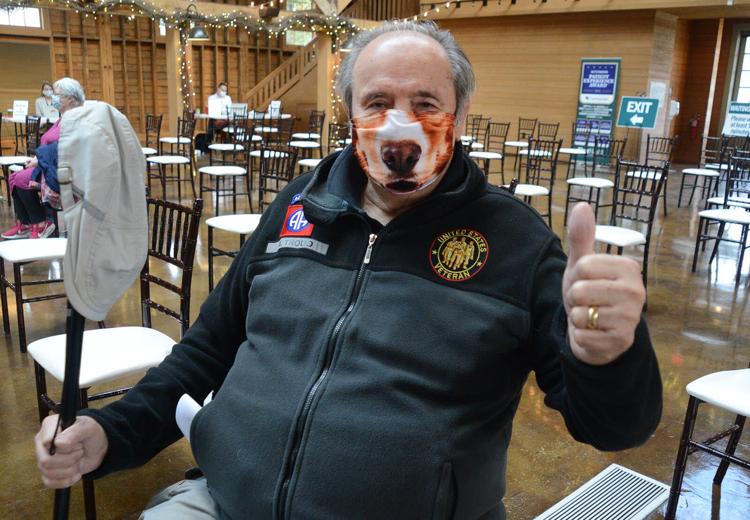 FirstHealth of the Carolinas and Pinehurst Medical Clinic began contacting a prioritized list of eligible patients aged 75 and older last week to schedule appointments. Weekly vaccine clinics are tentatively scheduled every Tuesday and Wednesday at the Fair Barn in Pinehurst through the summer; however, the number of doses available each week will be determined by the state's allocation process.
Inside the Fair Barn, patients moved quickly through the vaccine process.
"What you see, this is by design. There is no chaos and no long lines," said FirstHealth CEO Mickey Foster. "I am very proud of our team and this total team effort with our community partners."
Both Sandhills Community College and the village of Pinehurst offered to donate space for the twice-weekly vaccine clinics. Foster said the organizing team led by Roxanne Elliott carefully considered parking, space requirements, and convenience to Moore Regional Hospital, where the vaccines are kept in cold storage.
"We are asking for patience. Right now we only have 1,000 vaccines a week to give, and the Moore County Health Department is also trying to give 1,000 vaccines a week," Foster said.
All patients administered the first vaccine dose are automatically scheduled for an appointment to receive the second dose in 21 or 28 days, depending on whether they receive the Pfizer or Moderna vaccine.
"We are now fighting this virus on two fronts. We are being proactive with the vaccine. But also our hospitals have reached 100 coronavirus in-patients, our highest count yet," Foster added. "We have got to get this community vaccinated. It is the only way to end the pain and suffering on the acute side."
Senior citizens who do not have health insurance or who have other primary care providers are receiving the vaccine at no cost through the Moore County Health Department. It launched a website and phone hotline on Friday — moorecountync.gov/shot or (910) 947-7468 — to pre-register residents for vaccination.
Matt Garner, public information officer for the department, said the hotline received more than 900 calls during its first hour of operation.
"We saw a high volume of calls early on, and it's been pretty steady thereout," Garner said during Monday's meeting of the Moore County Board of Health.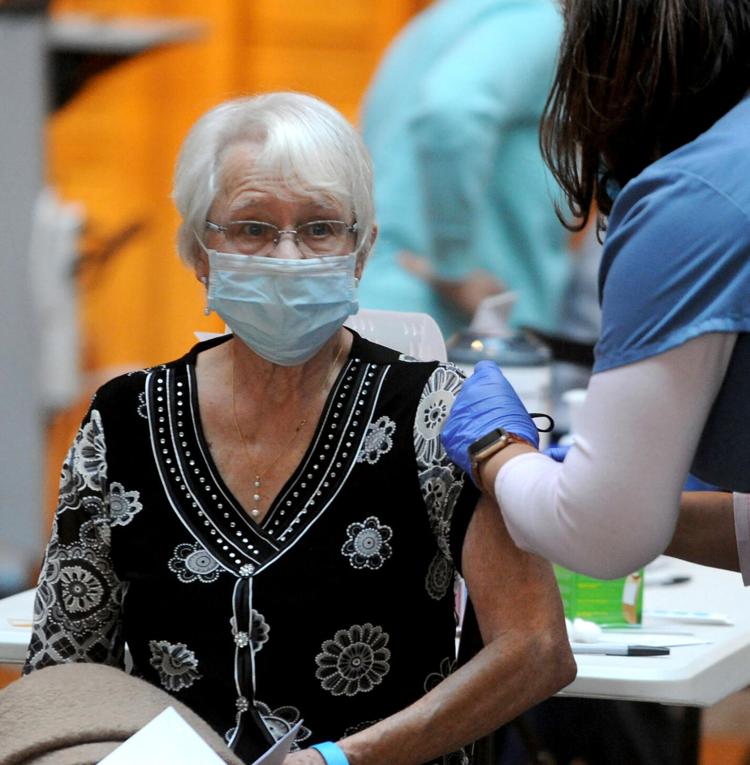 Employees from other county departments are helping to field calls to the hotline, according to Garner. He said callers can complete the pre-registration process for other individuals who meet the age requirement.
After a person is pre-registered, a representative from the health department will contact them to schedule an appointment.
"It may be a few weeks out before they're contacted because we've got so many," said Robert Wittmann, director of the health department. "But once they've pre-registered, they can sit back and relax and wait to be contacted."
The health department is administering the vaccine by appointment on Tuesdays, Wednesdays, Thursdays and Saturdays at its headquarters in Carthage. Melissa Fraley, director of nursing for the department, said the agency is asking "people in the community to be patient and wait for their call.
"We are working very hard to make this happen quickly for everyone."
In addition to adults over the age of 75, Phase 1B of the state's vaccine plan includes frontline essential workers of any age and health care workers of any age, regardless of whether they work directly with COVID-19 patients. These residents are expected to be vaccinated following older adults in Moore County, though eligible individuals age 50 and older will receive top priority.
FirstHealth's Moore Regional Hospital has received 3,900 doses of the Pfizer vaccine and, systemwide, approximately 5,600 doses of both Pfizer and Moderna vaccines, as of Friday.
Jayne Lee, FirstHealth's director of infection control and patient safety, estimated approximately 50 percent of those vaccines had been administered to frontline healthcare workers. Many of these staff members are scheduled to receive their second dose this week.
"We've only had this vaccine in our possession for three weeks and in that time, we've had two holidays," Lee said. "When you think through the timing, I am really proud of our effort."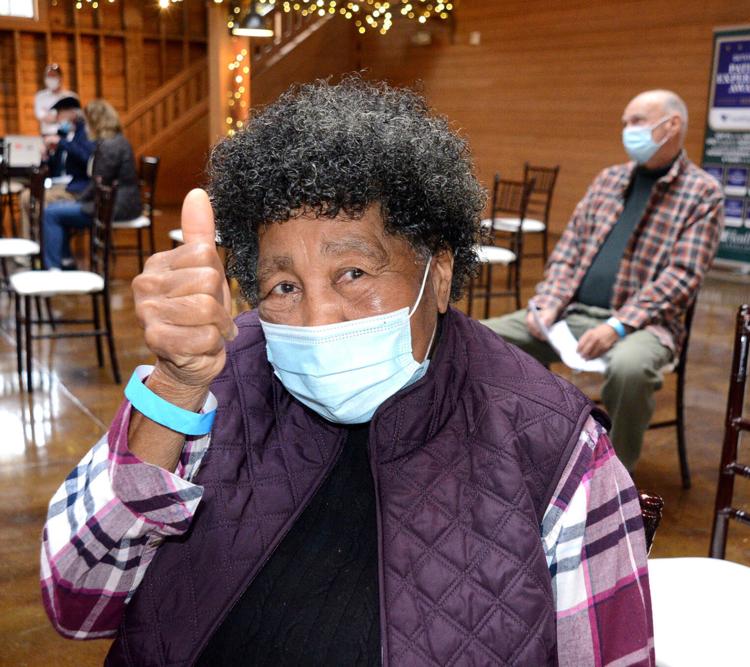 Importantly, you can't simply line up people for a vaccine the way the state requirements have been set.
"It is a very technical process. It is more than just giving a shot," Lee said, estimating it takes 35-40 minutes for a person to be registered, receive the vaccination, and then be medically cleared.