One week after a Superior Court ruling allowed Sandhills Bowling Center in Aberdeen to reopen, the facility was shuttered again.
On Tuesday, the North Carolina Supreme Court temporarily blocked a preliminary injunction by Wake County Superior Court Judge James Gale that  permitted dozens of bowling alleys to open despite Gov. Roy Cooper's executive order's under the modified Phase 2 restrictions.
"It is back to the grind. We will see if the business can survive being closed for six months," said Sandhills Bowling Center co-owner Bill DeCicco, noting the court hearing is tentatively scheduled Aug. 29. 
"Business had been slow this week but that is better than zero. And everyone coming in was wonderful and were following the rules. We had not heard a single complaint about cleanliness or social distancing."
"Now we are in the danger zone."
Bowling alleys were shuttered along with indoor dining in mid-March as part of a statewide effort to slow the spread of COVID-19.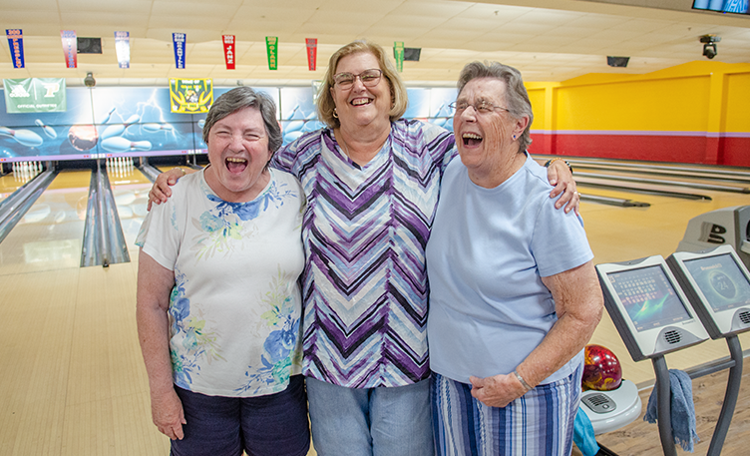 Sandhills Bowling Center and other members of the Bowling Proprietors Association of the Carolinas and Georgia mounted a legal challenge following the modified reopening plan announced under Phase 2.
Judge Gale's ruling allowed members of the bowling association to reopen under strict guidelines that limited total capacity, every other lane was closed off, and everyone over the age of two was required to wear a mask, except when bowlers were at their own lane.
When players were finished, they would simple leave everything in the lane.
 "Staff will go out with a cleaning trolley and clean the rental shoes, balls and every single point of contact that people may have touched," DeCicco said.
The center's operating hours are also running on a modified schedule, a decision he said had more to do with staffing woes than cleaning needs.
"We were closed 115 days and because of the timing of all of this, we lost the last six to eight weeks of league play too," DeCicco said, noting he was forced to furlough 21 of his mostly part-time employees.
"That hurt, big time. It was a lot of lost revenue,"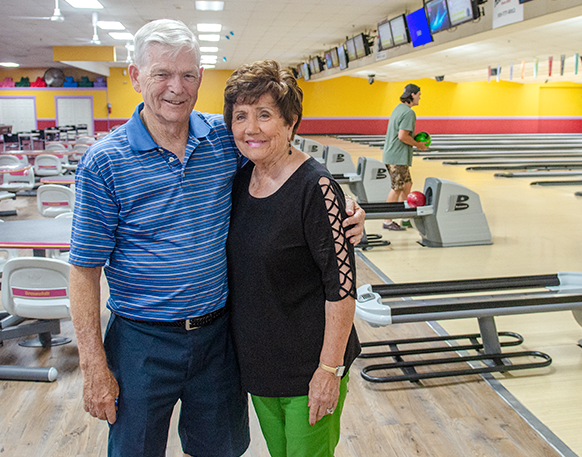 DeCicco comes from a bowling dynasty of sorts. Originally from Long Island, his family owned four bowling centers and operated six before they sold their interests and moved to North Carolina.
Krauss owned four bowling pro shops in New York previously.
The two lifelong friends purchased the Sandhills Bowling Center four years ago and took on what could best be described as a 28,000 square foot fixer-upper.
The interior has been repainted, new flooring, ceiling fans and furniture installed, light fixtures were upgraded to 100 percent LED, they've put down new bowling lanes and gutters, and replaced every single bowling pin — more than 1,000 of them.
When they announced the initial reopening, DeCicco and Krauss said they received only positive feedback.
"We understand some people aren't ready or willing to go bowling. We completely understand and respect that," DeCicco said. "But when they are ready to come out, we want them to know we are ready, we are clean, and we are safe."
"Before this, we were doing great," he said. "This community has done nothing but support us. We genuinely appreciate that support. Everyone has been amazing to us and our families. That has motivated us to do better."