At 5 p.m. Friday, many restaurants across the area will open their doors once again to dine-in customers -- though at limited capacity.
The Pinehurst Southern Pines Aberdeen Area Convention & Visitors Bureau created this video to highlight some of the additional safety measures that have been put in place using Count on Me NC guidelines. The N.C. Restaurant and Lodging Association in a public-private partnership is promoting this voluntary, free training program aimed at restaurants, hotels, and other businesses on best practices on protecting guests.
Are you wondering how to enjoy some newfound freedoms this weekend? Our friends at The Sway have compiled this list of how local restaurants are handling the new 50-percent capacity guidelines, arranged by town and alphabetical order, click https://itsthesway.com/dine-in-and-takeout-options/
The Count on Me NC project emphasizes screening employees for COVID-19 symptoms, creating space so that individuals can physically distance and utilizing hand washing and hand sanitizing for employees and customers. Participating businesses will be listed on Count On Me's website and receive certificates to display in their storefronts.
A companion public relations component will encourage consumers to join the effort to keep everyone safe with a Guest Pledge. 
"Count On Me NC conveys a sense of mutual responsibility as we welcome guests back into our dining rooms and other establishments," said Lynn Minges, NCRLA's president and CEO. "Customers will appreciate the commitment of our restaurants, hotels and other businesses to protect their health, the health of other patrons, and the health of our employees by following the guidance of top medical experts in cleaning and sanitizing public spaces. At the same time, the presence of hand sanitizer and other cues will remind them to do their part to limit risk to their companions, fellow consumers and the people serving them."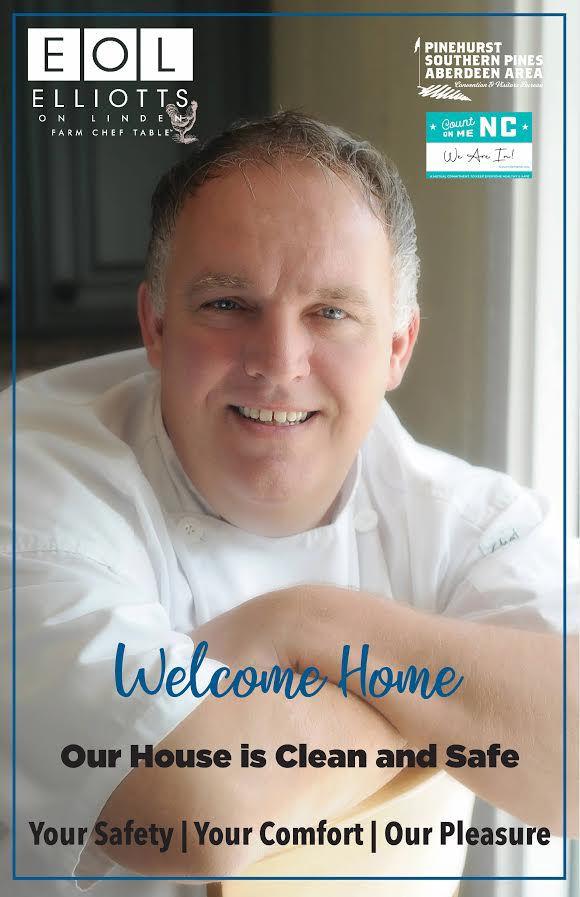 "The training incorporates the best available science," said Dr. Ben Chapman, professor and food safety specialist at NC State University. "Our team combined federal agency recommendations with NC-specific guidance and supplemented with data in the peer-reviewed literature to build this foundational program. All trainings and materials follow a rigorous content development and review process."
Visit NC, which markets the state to domestic and international travelers, came on board to encourage involvement from local tourism leaders, museums, attractions, outfitters, retailers and other tourism-related businesses. 
"Research shows us that the public is eager to begin dining out and traveling," said Wit Tuttell, director of Visit NC, a unit of the Economic Development Partnership of North Carolina. "But it also shows that they have very high expectations for cleaning and social distancing protocols."