The Moore County Health Department on Tuesday announced the area's 10th death in connection with COVID-19.
Six of the local deaths have been linked to an outbreak at Pinehurst Healthcare and Rehabilitation Center. One of the fatal cases involved an employee of the nursing home.
A total of 162 laboratory-confirmed cases of COVID-19 were being reported in Moore County on Tuesday evening. Sixty-six of the cases involve residents older than 64, according to data on the Health Department's webpage tracking the local spread of the coronavirus.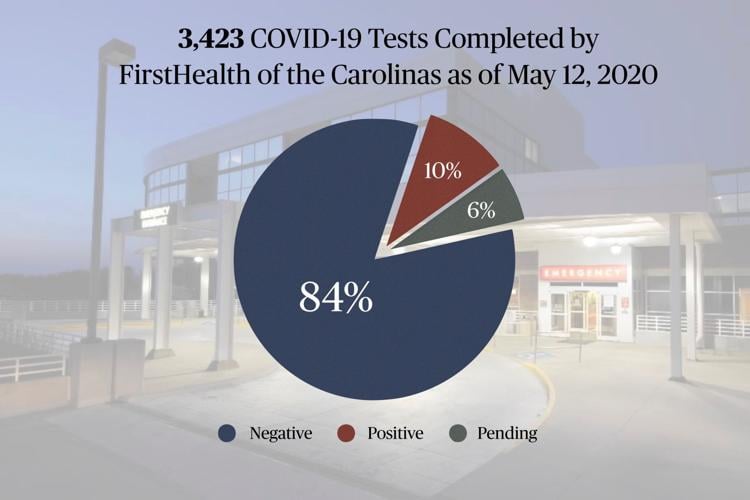 Also on Tuesday, FirstHealth of the Carolinas said it had completed 3,423 tests for COVID-19 across its hospital system, which serves patients in Moore, Hoke, Montgomery and Richmond counties. FirstHealth said 341 of the tests, or about 10%, had come back positive, though results were pending for 218 tests.