Though the state is gradually allowing businesses and public facilities to reopen as long as the spread of COVID-19 remains manageable, Southern Pines Police say they will continue to enforce the restrictions still in place.
Those two came together last week when a Southern Pines woman, frustrated with the ongoing restrictions, was charged with injury to personal property on Friday after tearing down caution tape and playing with her son at the Downtown Park playground.
An 80-second video that Emily Grace Rainey recorded as she pulled tape off of the park's main play structure was posted to the "Reopen NC" Facebook group shortly after the incident. It included the hashtag #standyourplayground.
The Reopen NC Facebook page has almost 4,000 followers and manages a group of 78,000. Its members have organized two demonstrations in Raleigh.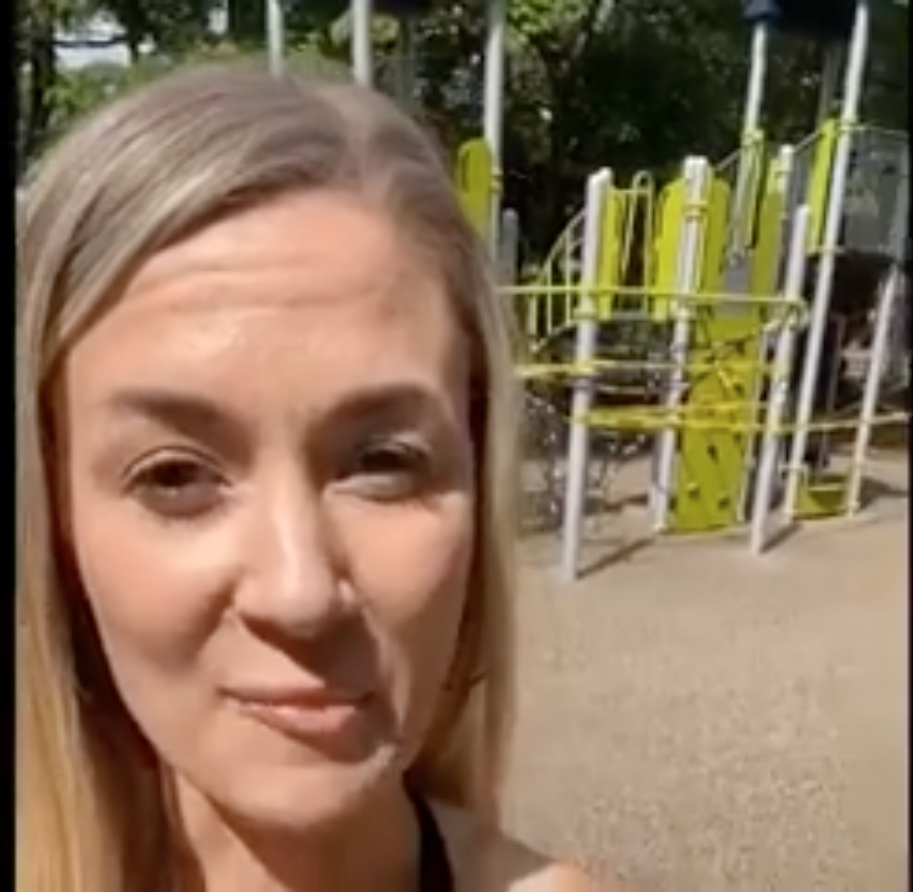 Just after 4 p.m. on Friday, Southern Pines police received a report that a woman was removing caution tape from the Downtown Park playground gates and equipment.
"Everyone here, all you freedom fighters, this is for you," Rainey said before filming herself removing tape from the play equipment.
A longer video posted to Rainey's personal page shows officers advising her that she was violating the governor's executive order and subject to arrest. The video then cuts to Rainey claiming — though she confirms receiving a citation — that the officers told her that they aren't enforcing the "unlawful executive order."
In a statement to The Pilot, Southern Pines Police Capt. Charles Campbell said that isn't the case.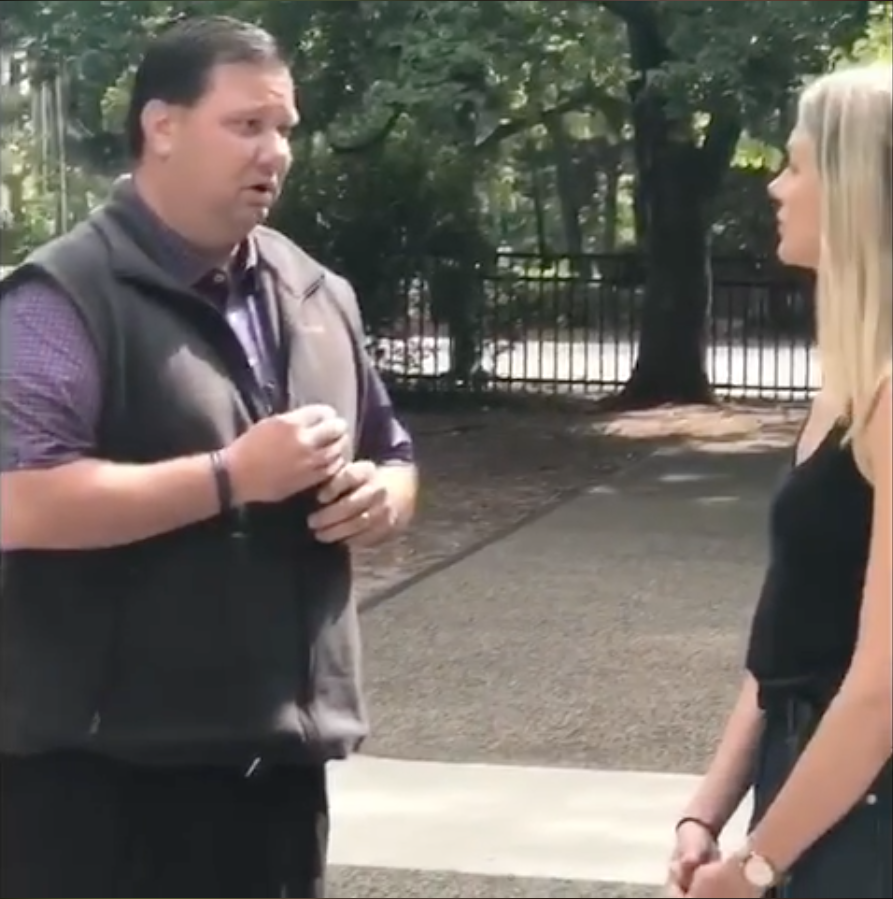 "This statement made by Ms. Rainey is not true. The Southern Pines Police Department has and will continue to seek voluntary compliance with Governor Cooper's executive order," he said. "The Southern Pines Police Department will investigate all reported violations of Governor Cooper's executive order and based upon our investigation, we will take the appropriate steps necessary to ensure compliance."
In addition to the vandalism charge, Rainey has also been banned from Southern Pines' parks for the next year.
The 30-year-old Army officer started the "Moore County Citizens for Freedom-Reopen NC" Facebook group, which now has almost 300 members, a month ago.
Southern Pines parks have remained open during the pandemic, but Gov. Roy Cooper's stay-at-home order issued in late March closed public playgrounds, where shared equipment has the potential to facilitate spread of the coronavirus.
Rainey's video last week was the second she has posted to social media of her son playing in the park since then.
In the video, Rainey refers to Centers for Disease Control guidance related to transmission of the coronavirus.
"The CDC just said that COVID does not spread on surfaces the way they originally thought, so we're going to play," she said.
Though the CDC has yet to document a case of someone contracting coronavirus from a contaminated surface, the virus can survive for hours to days on many surfaces. The CDC still recommends cleaning and disinfecting of dirty surfaces as a best practice in community settings.
The Downtown Park playground was again taped off on Friday evening, but the tape has since been removed by unidentified parties.
"According to Parks and Recreation staff, the tape has been replaced several times this weekend but continues to be removed," said Campbell.