Southern Pines Brewing Co.'s newest release is more than just a pint of suds. Inspired by the Together We Are Moore hashtag that encourages folks to shop local, you can call it a Czech pilsner with a cause.
For $1 a case or keg, the beer is being sold exclusively wholesale to local restaurants and retail outlets. The idea is that nearly 100 percent of sales will be profit to help those individual businesses and staff get back on their feet.
"I love how the 'Together We Are Moore' hashtag has exploded into a community passion," said Southern Pines Brewing founder and owner, Micah Niebauer.
The beer cans were designed by Craig Morrison of Valhalla Tattoo and Kira Schoenfelder of Schon Design, and the project was also made possible by the Moore County Chamber of Commerce, which started the Together We are Moore social media campaign last November.
Linda Parsons, chamber president and CEO, said where people shop is every bit as important as when we shop.
"We've tracked over 4,000 tags in the last six months. For something that started out as a holiday idea, it was neat to see people grab onto it again during the pandemic," she said. "We have created a vibe."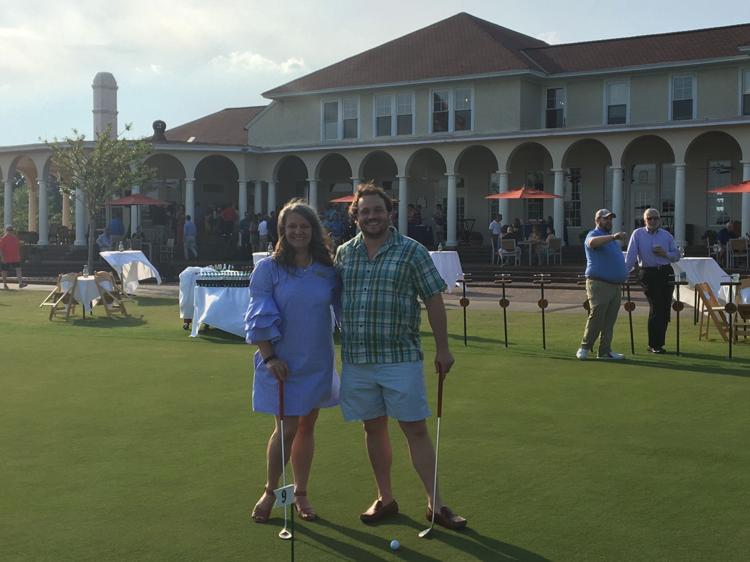 Especially now, Parsons said it is important to think carefully about how your spending decisions have the power to impact community businesses in a positive way.
"Everybody is tired. We all are tired and we can't make the pandemic go away anytime soon. But we need to remember that some of our businesses are still closed, others are struggling. We need to find ways to lift their spirits. We need to continue to lift them up."
Niebauer, himself a former chamber board chairman, said it has been tough to see so many restaurants and bars, and their staff members, trying to make ends meet with strict COVID-19 limits on capacity and operations.
"'Together We Are Moore' is such a great slogan. With all that has happened with the coronavirus, we've been racking our heads with how we could help our community. The service industry has been hit so hard," said Niebauer. "Beer is our way to help."
When customers purchase a pint at a local restaurant or a four-pack to-go, all of the proceeds will directly support that business.
A veteran-owned production brewery founded six years ago, Southern Pines Brewing is also retrofitting its new taproom at the corner of West Pennsylvania Avenue and North Bennett Street in downtown Southern Pines. Plans call for an expanded outdoor patio space.
"We are calling it 'The Porch' and it will be a really beautiful spot," Neibauer said. "It is such a fun corner to sit and watch the town go by. And given the world now and social distancing needs, it'll be nice to have more space outside."