Chris Thomas opened his doors early for customers on Wednesday. The owner of Blendz Barber Shop in Southern Pines knew it was going to be a busy day.
Like hundreds of barbers, stylists, aestheticians, nail technicians and even tattoo artists, Thomas also knew it would be his last day on the job until at least May.
Earlier this week, N.C. Governor Roy Cooper issued a new set of restrictions to help slow the spread of COVID-19. Gatherings of more than 50 people are now prohibited, in addition to the closure of entertainment facilities such as bowling alleys and theaters, fitness gyms, and personal care and grooming businesses for 30-days.
"We get mainly walk-ins. So we're telling people they have to wait on the porch when there's too many inside at once," said Thomas.
A few feet away, four-year-old Khalil Williams sat quietly while barber Larry Crawford gave him a quick trim.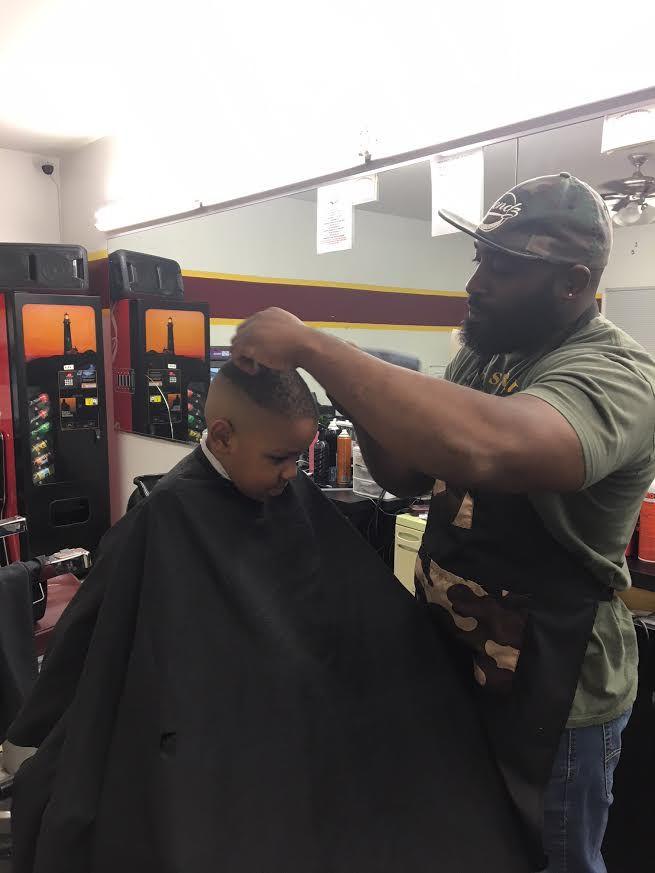 More than a barbershop, Blendz is known for its community outreach particularly when it comes to youth. They've collaborated with Partners for Children and Families and the United Way of Moore County on a children's literacy initiative, handing out new books when kids came in for haircuts. Blendz also stepped up as a sponsor of the Teen Entrepreneur Network (T.E.N.) summer jobs program.
"This is really hurting small businesses," Crawford said. "This is money that we put towards food."
There are limited options for economic relief since most hair stylists and barbers are independent contractors -- not employees -- of the salons and shops where they provide services. That means that unlike restaurant and hospitality workers, at least for now, they cannot apply for unemployment insurance.
Closer to Broad Street, Nate Kirk at Dapper Barber & Shave Parlor said he is looking forward to spending more time with his newborn daughter. He also plans to go camping with his son and nephew, but worries about the future.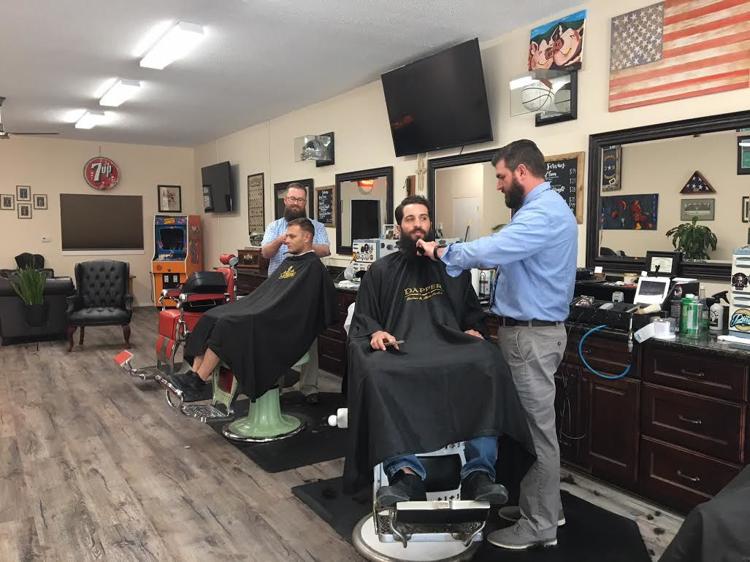 "It's kind of scary because we don't know what to expect. I'm hoping for the best and that the executive order is not extended further," Kirk said. "This will be a trial because we all have mortgages to pay."
"But God didn't bring us this far to drop us down," he added.
At Studio Elite Hair Gallery in Aberdeen, co-owner Dawn Gardner said they worked longer hours on Tuesday and were filling up every appointment through Wednesday.
The hair salon has earned the coveted "Best of The Pines' title for four years running. Located in a historic building on North Sycamore Street, Gardner said they had already stepped up their sanitizing efforts in advance of the executive order.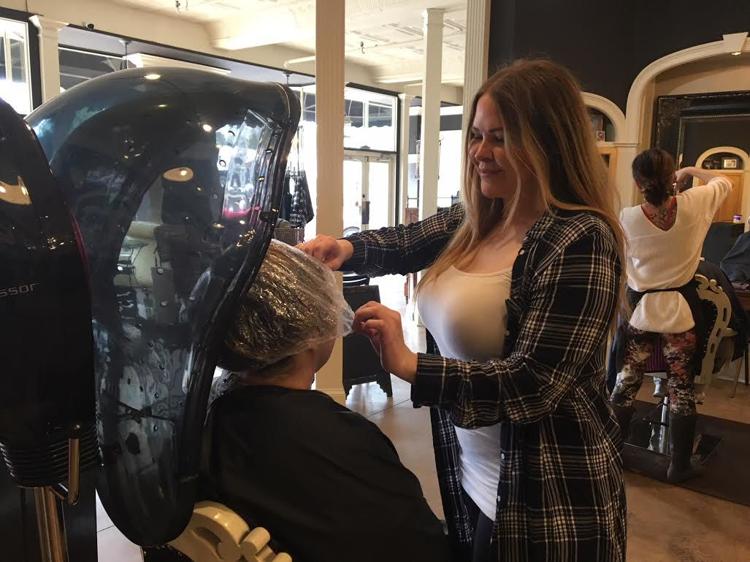 "We've received a lot of calls. Hair is most in demand, but we've also had calls for nails and facials before we close," she said.
At Charmed Salon in Southern Pines, stylist Brittany Ransdell said it's been a whirlwind few days.
"We reached out to all of our appointments and tried to get as many as we could rescheduled. It's been a lot of long hours and we plan to work right up until 5 p.m.," Ransdell said.
She is also pulling together a new product offering: a hair coloring "root touch-up" to-go package and instructional video link that she can deliver to her clients.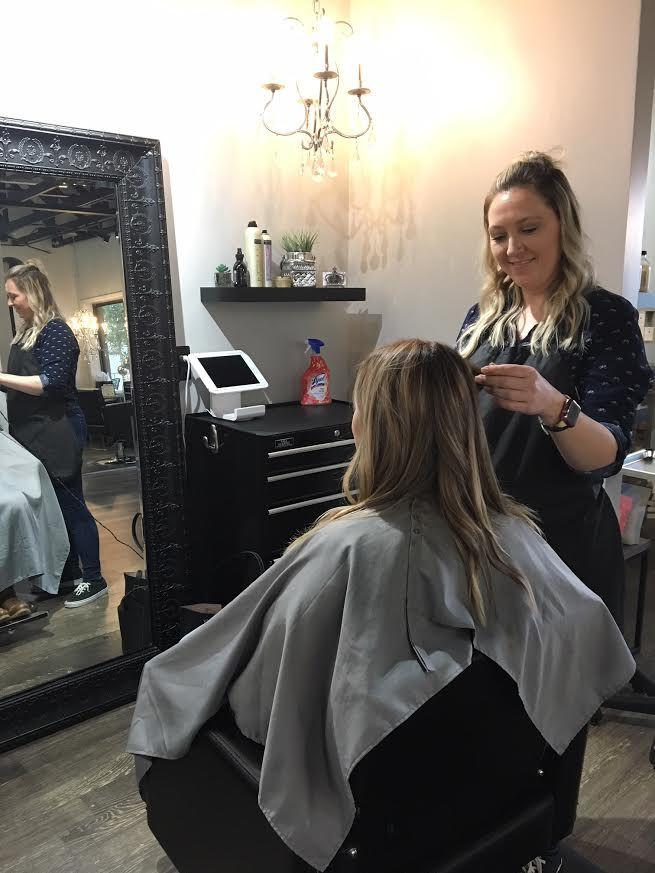 Charmed Salon also has plans to expand into the adjoining space on North Bennett Street, after the Southern Pines Growler Co. moves to its new building later this spring.
"That project is still on track," Ransdell said.
Across town, Ron Burt at Pinehurst Barbershop opened his doors at 6 a.m. He'd done the same thing on Tuesday morning.
"We've been slammed. It's like a grocery store with a run on bread," Burt said.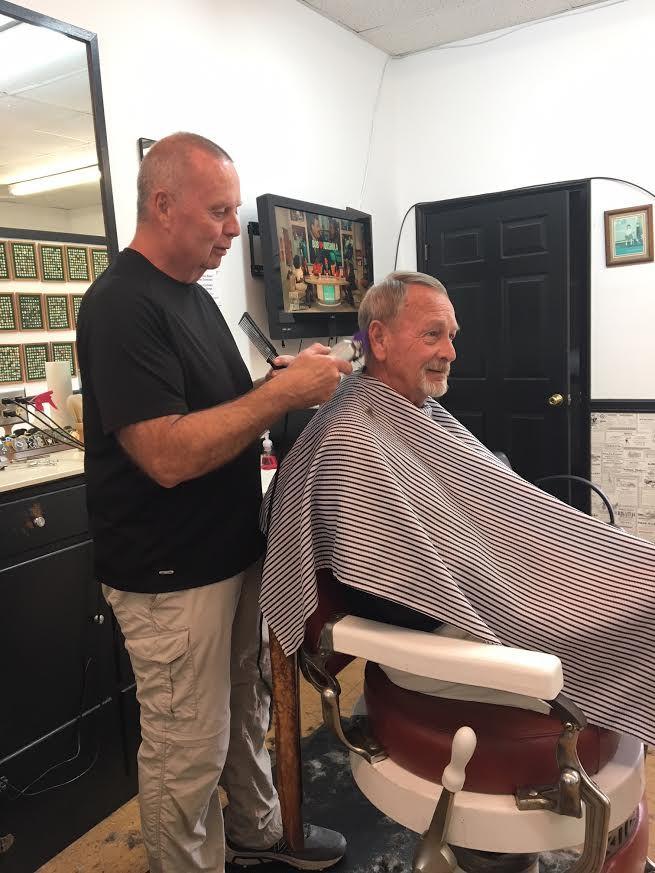 He's been cutting hair at Pinehurst Barber Shop for thirty years. He and his wife, Brenda, are also known for their work with GodSent Angels, a homeless ministry they founded in 2010.
"Right now, we are not seeing that many positive cases (of coronavirus) in Moore County," Burt said. "We will have to wait and see what happens."