A respected Montgomery County Deputy Sheriff lost his battle with COVID-19 on Tuesday. Sypraseuth Phouangphrachanh, or "Deputy Bud" Phouang as most knew him, died in the intensive care unit at FirstHealth Moore Regional Hospital in Pinehurst.
"This is a huge loss. You couldn't have found a person that was more impactful," said longtime friend Chrissy Haynes. "He never met a stranger and he always made time for everybody."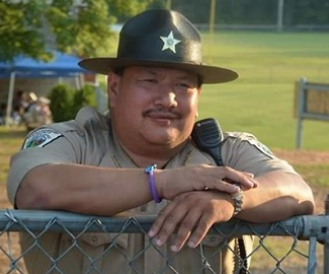 Phouang was a resident of Candor where he'd also gotten his start in law enforcement with the Candor Police Department. He served as a School Resource Officer and led D.A.R.E. courses, among other roles, during his 14-year career with the Montgomery County Sheriff's Office.
He was known for his big smile, sense of humor and laughter, stated Montgomery County Sheriff Chris Watkins, who announced Phouang's passing "with the heaviest of hearts" in a news release issued Wednesday.
"He exuberated goodness," said Haynes, director of the Montgomery County Extension Office.
She recalled how he surprised her 7-year old daughter, Emma, one day by visiting her softball practice. Another time he made a special effort to secure the final donation at a Relay for Life event to ensure they met their fundraising goal that year.
"My daughter asked if we could write a thank you note to heaven. To her he was Superman," Haynes said.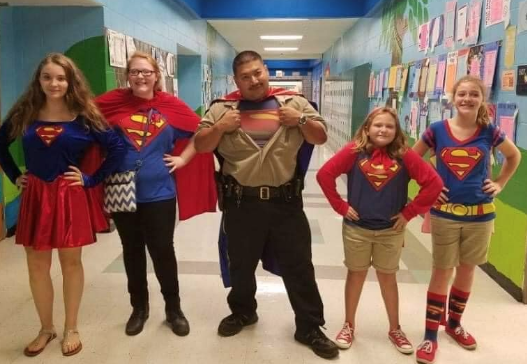 A post shared on social media by Phouang's cousin Anousack Sriratanakoul said  he had overcome many early challenges in life.
"He escaped a war torn country. He survived the refugee camps. He grew up while his family rebuilt a life in a new country. He built his own family. He served his community in the best way he knew how. And all the while, he was always smiling," wrote Sriratanakoul.
According to published reports, Phouang experienced allergy-like symptoms and began in-home self-isolation when he tested positive for COVID-19. He was admitted to FirstHealth Moore Regional Hospital on Monday.
"Now, more than ever, we need everyone to come together to do everything we can to prevent the spread of this deadly virus," said Emily Sloan, on behalf of FirstHealth of the Carolinas. "We must slow the spread not only to protect ourselves, but to protect our family, friends and neighbors."
As of April 2, the N.C. Department of Health and Human Services has reported nearly 1,900 cases of coronavirus and 16 deaths.
Phouang leaves behind a stunned and saddened community, his beloved wife and five children.