Dr. Paul Jawanda, an infectious disease specialist with FirstHealth of the Carolinas, says face coverings are "our top possible intervention at this point" against the spread of COVID-19.
"I very much support the use of masks, and for all of us it carries much more potential benefit than harm," Jawanda wrote in an email to The Pilot. "I admit it can be uncomfortable, but it is an effort I am willing to make to potentially protect others."
Last week, Gov. Roy Cooper signed an executive order requiring face coverings in public places where social distancing can't be maintained. The statewide mandate took effect Friday and is set to expire on July 17.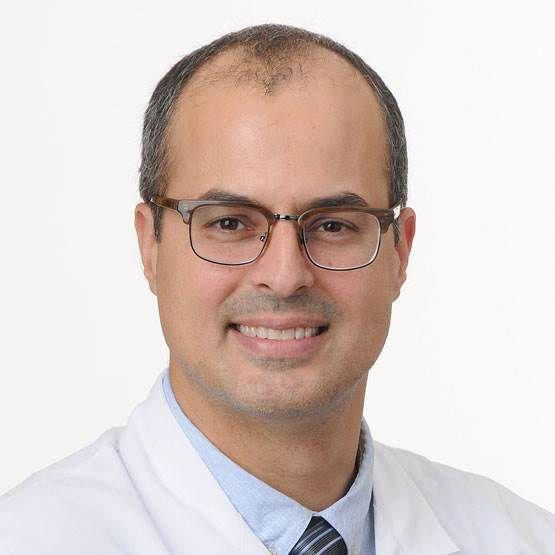 "Overwhelming evidence that is growing by the week shows that wearing a face covering can greatly reduce the spread of COVID-19, especially from people who have it and don't know it yet," Cooper said after announcing the order during a news conference. "Face coverings are a simple way to control this virus while protecting ourselves, our families and the other people around us."
While earlier guidance from organizations like the Centers for Disease Control and Prevention advised that masks should only be worn by people who are sick, researchers now know that individuals can carry the disease without experiencing any symptoms. Dr. Robert Redfield, director of the CDC, and Dr. Anthony Fauci, the nation's top infectious disease expert, both recommended the universal embrace of face coverings during testimony Tuesday before a Senate committee.
Jawanda said masks have been required for months among health care workers at FirstHealth of the Carolinas, which is Moore County's largest employer. Moore Regional Hospital, the company's flagship facility, is located in Pinehurst.
"It has really benefited us in our healthcare system to have all FirstHealth healthcare workers mask," Jawanda said. "We feel it has decreased the chance of spreading infection amongst employees. Indeed, we feel that our universal mask use has decreased the risk of COVID-19 transmission within our healthcare system."
He added: "Just like we expect surgeons to mask while they operate (to avoid spreading germs to their patients, that humans carry asymptomatically), we are wearing masks during this pandemic to potentially protect one another. While I think this gesture of caring for one another is enough, there are innumerable experts who feel it truly decreases the spread of COVID."
The respiratory droplets that spread COVID-19 are mainly released by coughing, talking and sneezing. Infection occurs when these droplets are inhaled through the mouth or nostrils.
A recent review of more than 170 observational studies found that face coverings appear to curb the spread of the virus. Conducted with funding from the World Health Organization, the analysis was published earlier this month by the medical journal The Lancet.
"People can be asymptomatic and spread COVID," Jawanda said. "At this point, we have no better strategy in our armamentarium to help limit the spread of COVID-19. Universal mask use is our top possible intervention at this point." 
On Tuesday afternoon, FirstHealth of the Carolinas reported that 16 patients were being treated for COVID-19 across its hospital system, which serves residents in Moore, Hoke, Richmond and Montgomery counties. The company had completed 10,437 tests for the disease, with 1,236 of the tests, or nearly 12 percent, coming back positive.
A total of 483 laboratory-confirmed cases of COVID-19 have been reported in Moore County since March, according to the local Health Department. The Health Department on Tuesday estimated that 359 people, or about 74 percent, have recovered from the disease, while 14 residents have died.