Sundi McLaughlin wasn't too worried when she came down with a sore throat last week. The owner of Mockingbird on Broad Street in downtown Southern Pines decided to err on the side of caution and went home to rest.
The following morning she was feeling a bit more achy and called her doctor. McLaughlin did not have a fever, so she was tested for strep and given a round of antibiotics because that seemed the likely culprit. However, her doctor went ahead and ordered a coronavirus test to be safe.
Sunday morning the results came in: "I tested positive," McLaughlin said in a heartfelt message she shared with customers and friends on Facebook.
"I'm fine. I know I'll be fine," she said through tears, expressing concern for the impact on her staff foremost.
Mockingbird boutique, located next to the Sunrise Theater, is known for its funky and fun-loving treasures, from puzzles to home decor to clothing and accessories. When the pandemic began to pick up steam in early March, McLaughlin had quickly shifted to online sales and deliveries only.
"I am an outlier. I'm immunosuppressed and apt to get bronchitis and pneumonia, so I had closed the shop even before the Governor's orders," said McLaughlin. "I was trying to do everything right. I had my groceries delivered and limited my contact with people."
Like many retailers and small business owners across Moore County, she looked forward to reopening her doors in accordance with state's guidelines.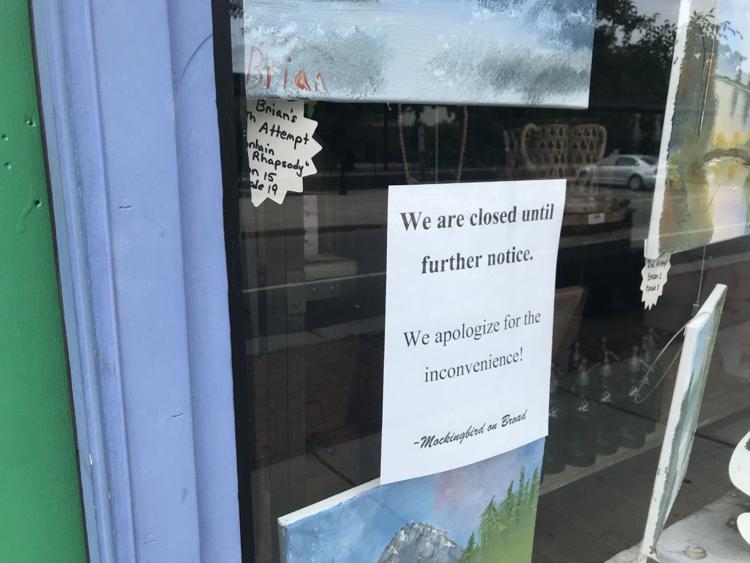 Gov. Roy Cooper's executive order easing some of the restrictions took effect Friday, May 8. Per requirements, McLaughlin installed a large sheet of plexiglass at her register and she and her staff wore masks whenever they were on the sales floor.
"I had only been working for two and a half days. I'm just completely shocked."
"But the outpouring of love I've received is like nothing I've ever experienced. Even my mother called me crying when she read all the messages of support that people have shared," McLaughlin said.
Her three employees, a close group McLaughlin collectively calls "my girls," are also being tested for coronavirus, and the shop will remain shuttered for the time being.
"I wish I had a better understanding and a plan. We've put a sign in the window and I will be delving into the CDC website to really read closely through their recommendations," she said. "When we reopen I want my staff and my customers to feel safe and comfortable.
"I don't know what that looks like yet. Until then, we will be closed."