A statewide order requiring face coverings in public places will take effect at 5 p.m. on Friday. Following are answers to several questions you may have about the mandate.
---
Where will face coverings be required?
The North Carolina Department of Human Services says masks must be worn in public places "where physical distancing of 6 feet from other people who are not members of the same household or residence is not possible."
Some of the venues specifically mentioned in the executive order include retail businesses, restaurants, hair salons, child care facilities, airports, construction sites, state government offices and bus stations.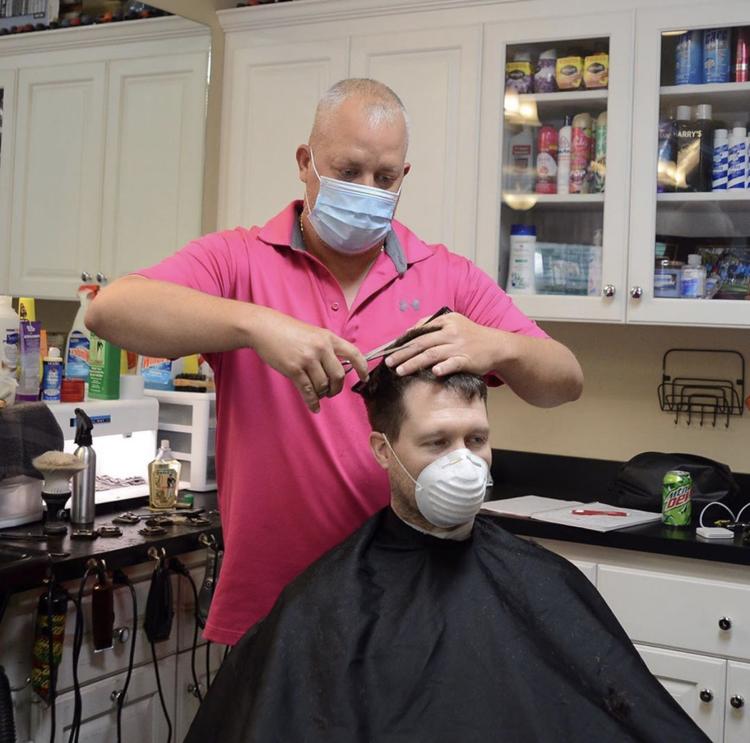 Employees of meat processing plants and long-term care centers are now advised to wear surgical masks, but cloth face coverings are permitted in circumstances where surgical masks are unavailable.
Who is exempt from the order?
Children younger than 11, along with people who have "medical or behavioral disabilities" that make it difficult to wear masks. These individuals will not be required to present proof of their disability, according to Gov. Roy Cooper. 
Face coverings should not be worn by infants or toddlers.
When do I not need a face covering? 
Masks are not required at home or in most places where physical distancing of at least 6 feet is possible. Additionally, people are not required to wear face coverings in public while: 
• Walking or exercising outdoors
• Driving alone in a vehicle
• Communicating with an individual whose hearing is impaired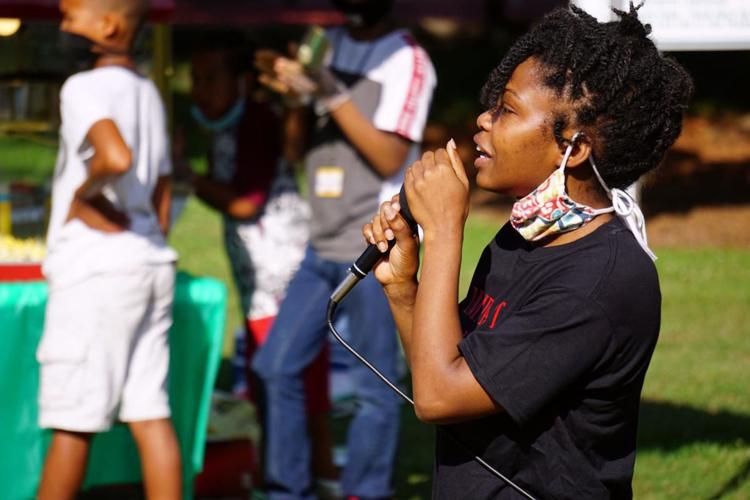 What happens if I violate the order?
Owners of businesses or organizations that refuse to comply may receive a citation. If an employee or customer without a face covering enters a business and refuses to leave, they could be charged with trespassing.
How do I report a business or organization for failing to comply with the order?
Call the law enforcement agency responsible for keeping the peace in the area or municipality where the violation occurred. Do not call 911.
Do I have to remove my mask if I'm pulled over?  
Yes, if a law enforcer asks you to. For traffic stops, keep in mind that you're not actually required to wear a face covering when driving alone or with members of the same household. 
Can I wear a mask while carrying a concealed handgun?
You can, according to Moore County Sheriff Ronnie Fields.
"If a Moore County citizen has a valid Carry Concealed Weapon permit, it is in fact legal for that person to carry/possess a concealed handgun while wearing a mask for the purposes of protection versus the COVID-19 virus," Fields said in a statement on Friday. "It is important to note that a person must remove the mask when asked to do so by a law enforcement officer at a traffic stop or any other time that the officer is conducting an official investigation where the person requested either is the subject of the investigation or possesses valuable information to assist the officer."
Do face coverings really work?
In a news conference announcing the mandate, Cooper said "overwhelming evidence that is growing by the week shows that wearing a face covering can greatly reduce the spread of COVID-19, especially from people who have it and don't know it yet."
A review of more than 170 observational studies found that face coverings appear to curtail the spread of the coronavirus. Conducted with funding from the World Health Organization, the analysis was published earlier this month by the medical journal The Lancet.
Where can I buy a mask?
Walmart, Food Lion, Circle K and even Michaels are some of the local stores that had face coverings in stock on Wednesday. Walgreens was selling disposable masks in bulk, with a box of 50 priced at $34.99.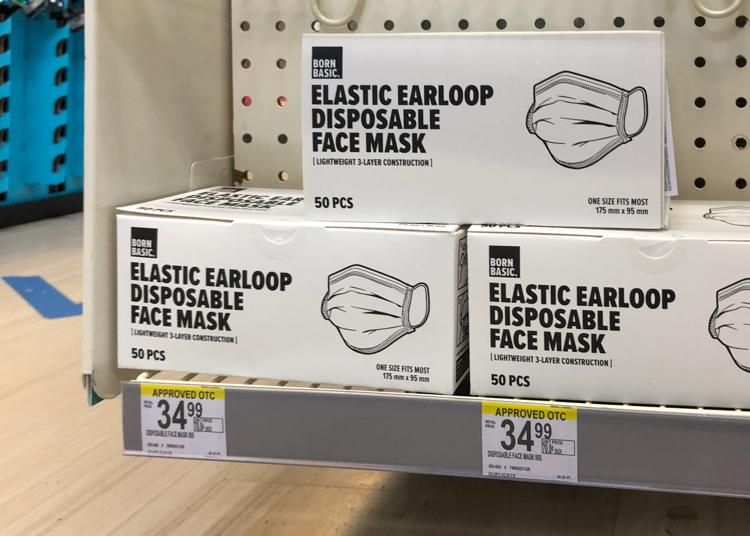 During a recent survey of area retailers, The Pilot found that locally owned businesses tend to offer a larger variety of face coverings than their corporate counterparts. If you're looking for a particular style, try Flowland Counter-Culture Outlet, Burney True Value Hardware or Southern Pines Ace Hardware.
(Know of a business not mentioned here? Tell us about it in the comments!)
How many masks do I need? 
With reusable masks, the answer may depend on how often you plan to do laundry. Cloth face coverings should be washed daily, so it's probably wise to invest in more than one. Keep in mind that the mask requirement will be in effect for at least the next three weeks.
What if I'm unable to buy a mask?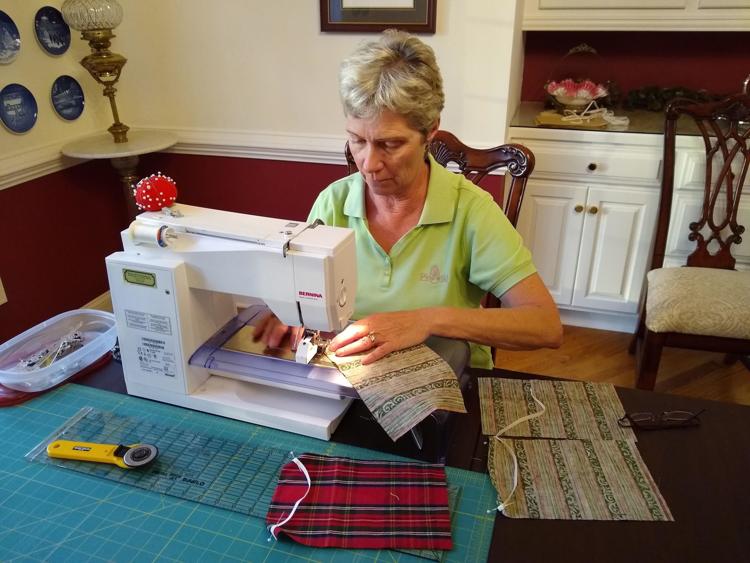 If you don't have access to a sewing machine, NCDHHS recommends improvising a mask from a scarf, shirt or towel.
What's the proper way to wear a face covering? 
The respiratory droplets that spread COVID-19 are mainly released by coughing, talking and sneezing. Infection occurs when these droplets are inhaled through the mouth or nostrils.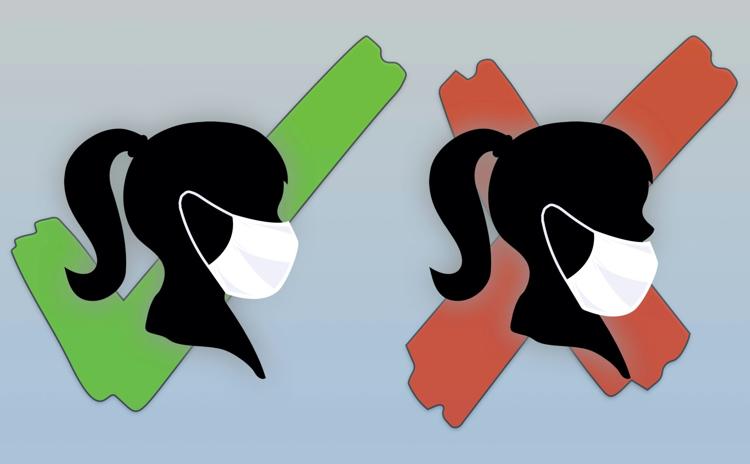 With that said, masks should be worn over both the mouth and nose. If your nose isn't covered, you're not wearing it correctly. 
Where can I read the full text of the executive order?
Simply click the image below.