Moore County remains at two confirmed cases of the coronavirus, but what were once unimaginable disruptions to daily life are becoming a common occurrence, shaking public confidence that anything will return to normal soon.
Thousands of people have lost their jobs locally in the past week as more businesses are forced to close, either by government order or for lack of customers or income. The busy spring golf season, so much a boon to dozens of local businesses, is getting wiped out, though courses themselves remain open for what is almost the only acceptable sport that can respect social-distancing expectations.
For a second week, schools and religious institutions remain shuttered — and will for the foreseeable future — along with restaurants and bars for dine-in service. Their ranks will grow at 5 p.m. Wednesday when even more businesses must shut down to comply with Gov. Roy Cooper's order. A new round of service businesses, such as fitness centers and gyms, nail parlors and hair salons, must close until further notice. Entertainment options such as movie theaters and bowling alleys, bingo parlors and video arcades also will close.
The businesses that remain open — grocery stores, pharmacies, gas stations, laundromats, banks and restaurants offering take-out — are being asked to take the unheard-of step of measuring people's temperatures before letting them inside or serving them.
Although North Carolina is not under a shelter-in-place order like some states, many people have effectively been sidelined at home, their jobs, their churches, their entertainment, their way of life taken away.
In short, our faith in the future is being tested in ways we never thought possible.
Each morning brings with it a sense of foreboding about what could be around the corner, even though Moore County's number of coronavirus patients remains low. Grocery store aisles remain depleted; the work of overnight stocking teams is being undone almost before noon the next day.
Schools are now faced with the challenge of offering remote learning in light of Cooper's order Monday extending their closure until at least May 15. School cafeterias, meanwhile, have become community feed sites for hundreds of kids who might otherwise go without adequate nutrition.
Many churches are now live-streaming services during the normally packed Lenten season and finding other ways to minister to their members amid growing fears caused by the pandemic.
Local governments are also being forced to adapt to a new way of doing business now that their offices are closed to the public. The Aberdeen Town Board live-streamed its meeting Monday night, while the Pinehurst Village Council canceled its meeting for Tuesday afternoon. Some communities, like Foxfire Village, have postponed meetings until next month.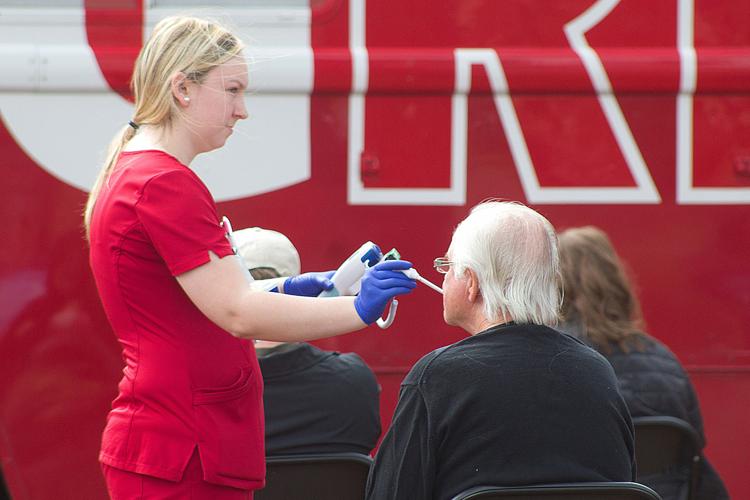 Almost daily, new drastic steps are being taken, with some states now ordering people to shelter in place at home — though Cooper has so far resisted calls to do the same.
One of the greatest unknowns is just how long this is all going to last, which has sown more fear into the fabric of society. Already, calls are growing among some that governments have gone too far in reacting to the pandemic. Perhaps in response to that, Cooper tried a direct message to state residents earlier this week.
"We know the effects of this pandemic will not subside anytime soon," Cooper said Monday in announcing his latest orders. "I know that these actions cause hardship and heartache for a lot of people. But they are necessary to save lives."
As of Tuesday morning, the state had 398 confirmed cases of coronavirus, up from 297 the day before, according to the N.C. Department of Health and Human Services. That was the largest single day increase and a reflection of increased testing, according to state public health officials. No deaths have been attributed to the virus in North Carolina.
More than 8,500 tests had been completed as of Tuesday, with thousands still waiting for results, according to Dr. Mandy Cohen, state secretary of Health and Human Services.
The Moore County Health Department said in a news release late Monday that as testing continues to expand, "we have the potential for the number of cases locally to increase." It said tests are "available as needed for those targeted patients who are symptomatic," which is one of the requirements. Officials say it is not necessary for everyone to be tested, and that most people will have "mild symptoms" that will not require medical care or hospitalization.
In addition to extending the closure of K-12 public schools and ordering additional businesses to shutdown, Cooper's latest order lowers the threshold for large public gatherings to a maximum of 50 people, bringing the state in line with guidelines from the U.S. Centers for Disease Control, and imposes additional restrictions on visitations at nursing homes and other senior living facilities.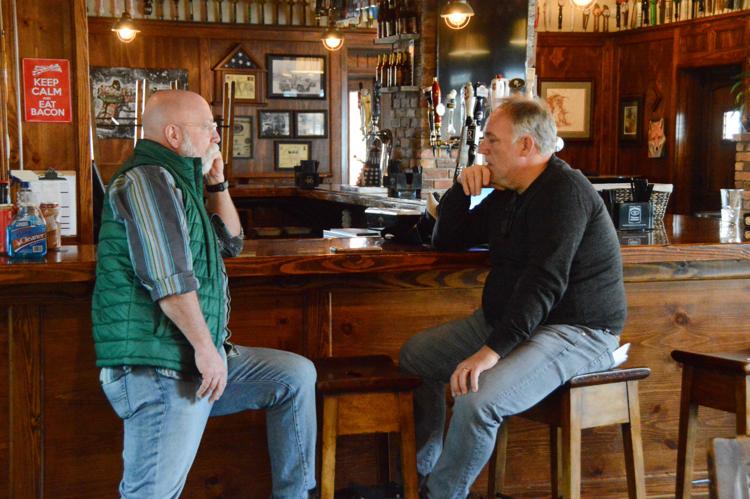 Residents can have only one adult visitor a day, unless it is an end-of-life situation, and the visitor must be screened for symptoms of the virus, including having their temperature taken to ensure they do not have a fever of more than 100.4 degrees.
Those age 65 and older with underlying medical conditions and residents in congregate living facilities are in the high-risk category for coronavirus.
Cooper and other education leaders still hold out hope schools can reopen this year. The governor noted that public schools were able to stay open during the Great Depression despite "the tremendous financial challenge."
"In that spirit, I'm not ready to give up on this year for school," Cooper said, adding that many parents were probably expecting the closure of schools to be extended beyond March 27 in his initial order. "I know this is extremely difficult for you and your children. But this is what we need to do to help to slow the spread of the virus.
"And I am committed to ensuring that our students get an education and as much of an education as they can this year."
Cooper said he has asked the State Board of Education and the Department of Public Instruction, as well as the N.C. General Assembly, to develop a plan for educating students remotely.
"That includes providing our students with as much digital learning as possible and a real connection to our schools even while the buildings themselves are closed," he said. "We need to maximize the time left this year as much as possible."
He said the plan also needs to outline how employees can work "safely and to get paid during this time."
Cooper said the state arrived at the date of May 15 for reopening after reviewing U.S. Centers for Disease Control guidance.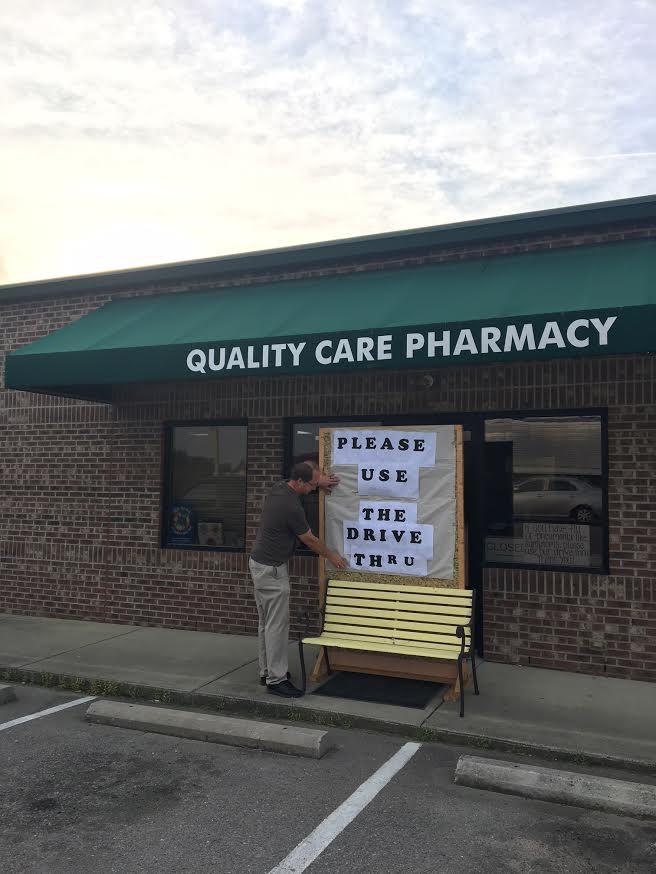 "But this is a rapidly evolving health crisis," he said. "And if the guidance changes, we will adjust the order."
State Superintendent of Public Instruction Mark Johnson and Alan Duncan, vice chairman of the State Board of Education, both said officials have worked with leaders of the General Assembly and the federal government to waive testing requirements and allow calendar flexibility among other issues.
Johnson assured seniors that "you still will be on track to graduate this June."
Duncan said they hope schools will be able to open by May 15, but "only if public health officials say we can." He acknowledged that there will be many challenges in the days ahead as schools figure out how best to educate students remotely.
"We are in stormy, uncharted waters," he said.
'Early, Aggressive Action'
Cooper said there are no plans at this time to issue an order for people to stay at home, as several other states with larger outbreaks have done.
"We urge people to maintain social distancing," Cooper said of staying 6 feet away from others, "and to stay and work from home as much as possible."
In issuing the order for additional businesses to close, Cooper and other state officials said many of them are unable to provide social distancing or adhere to limiting the number of people to 50. Those include gyms, health clubs, spas, hair and nail salons, barber shops, massage therapists, movie theaters, bowling alleys, sweepstakes parlors, video game parlors, tattoo parlors and live performance venues.
The governor said grocery stores will remain open, and he urged residents to resist over-buying. He said he has spoken with nearly all of the major grocery store chains.
"They continue to tell me that supply lines are open," Cooper said. "They are also hiring former restaurant workers."
Cooper said the state has taken "early aggressive action," which also included previous orders to close down bars and restaurants for dine-in service, "to flatten the curve and help prevent a spike in cases that would overwhelm our medical system."
He said he has also been in contact with some of the state's major manufacturers about making needed supplies, and many are working on that.
Cohen said the "strongest weapon" the public has in preventing the spread of the virus is social distancing, staying 6 feet from other people. She said washing hands frequently, coughing into your elbow and staying home if you are sick are also important.
"We expect folks in North Carolina to go beyond these mandates and are doing their part to limit the spread of the virus," she said. "This is a new disease and we continue to learn information as it becomes available."