Cooper Ford's commitment to customer and community service long ago earned the dealership a top spot among the competitive landscape of Moore County automotive sales. Now, Cooper Ford has earned recognition from Ford Motor Company itself, taking home the prestigious 2020 Ford's President's Award.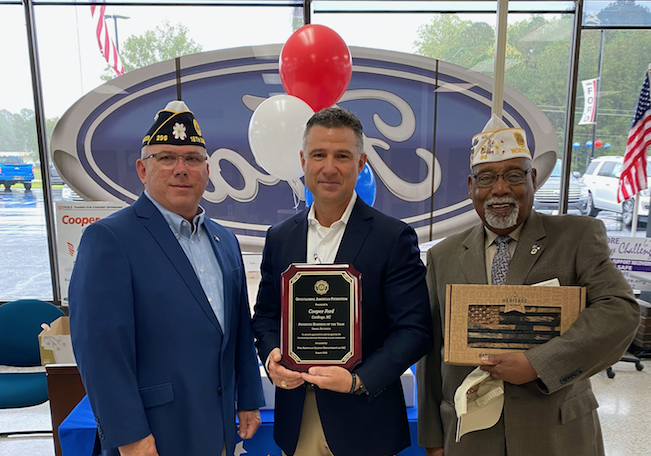 Established in 1998, the award honors dealers with high ratings of customer satisfaction based on survey responses following experience in the sales or service departments, as well as sales growth. Only 10 Ford dealerships in North Carolina — and 10 percent of Ford dealerships nationwide — receive this award. It's one that Cooper Ford president Aaron Cooper doesn't take lightly, especially with the challenges presented to the industry in 2020.
"All comes back to taking care of the customer, honestly," says Cooper Ford president, Aaron Cooper. "By treating everyone fairly, we attract people by reputation, referrals, and word of mouth. We want to grow and we want to grow for the right reasons."
A Commitment to Customers and the Community
Cooper moved to Southern Pines in 2003, with a business degree from Texas A&M University and over a decade of automotive sales experience under his belt. He partnered with established dealerships before acquiring Phillips' Ford Dealership in Carthage in 2016, renaming it Cooper Ford. In 2019, he established Cooper Auto Choice, stocked with a selection of high-quality used cars, near downtown Southern Pines.
The ongoing growth of the Cooper Ford brand has allowed the business to make a larger impact on local nonprofits and community organizations.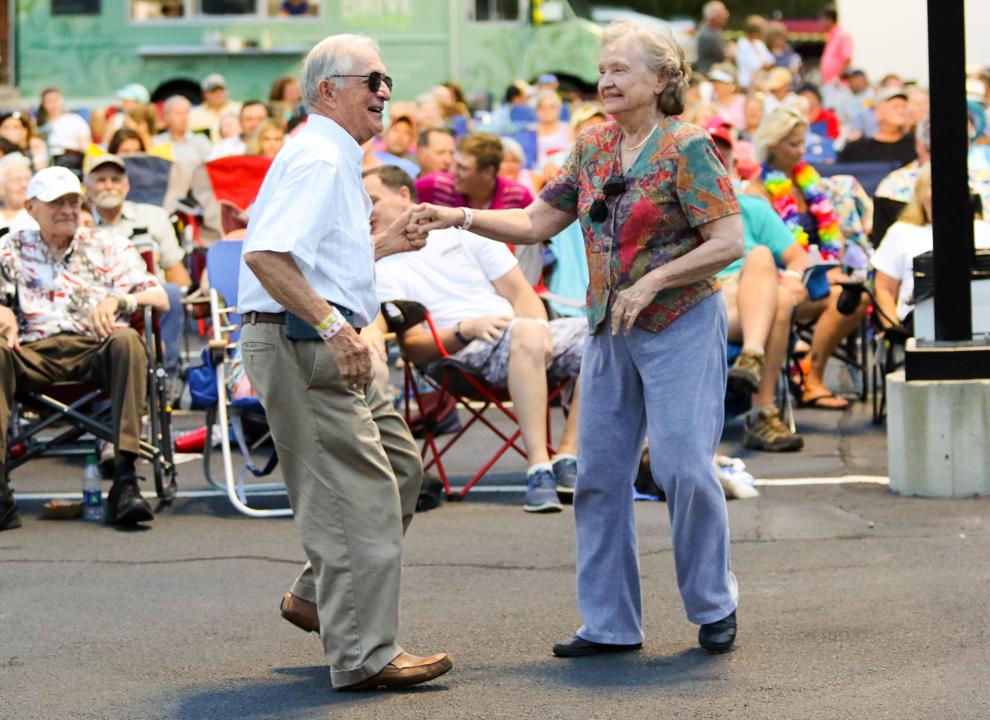 A presenting sponsor of Vision 4 Moore's Cooper Ford Concert Series, Cooper Ford has also fundraised for The Boys & Girls Club of the Sandhills on multiple occasions, and continually supported the sports and theater programs in local high schools. Twice, the business has been recognized by Ford Motor Company as one of the 65 nominees in the Salute to Dealers Awards, an honor given to dealerships who are committed to bettering the lives of community members. 
Cooper's work with veterans in need has also earned the dealership a Small Business Patriot Of The Year Award, presented by the North Carolina American Legion.
"We treat everyone like family here," says Cooper. "That's not just a slogan, it's really how we do it. We don't want people to feel lost in the shuffle. We treat people better, we service them better, and we offer fair prices.
"Once you buy the vehicle you're not forgotten about. We know your name and who you are, and we want you to come back. If something is not quite right, we will fix it. That's what separates us."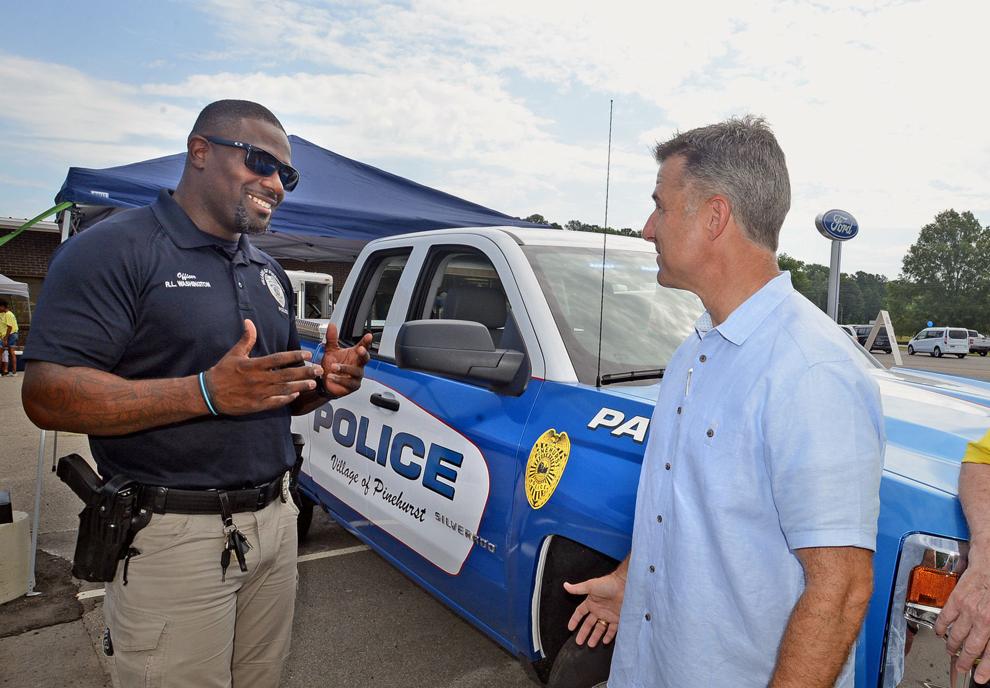 Aaron Cooper has made Moore County his home, in addition to his place of business. When he isn't hard at work, he is spending time with his wife of over 24 years, Shelley, and their four daughters. His business model reflects the same commitment his family shows to caring for their friends, their neighbors and each other — one he learned as a boy in rural Weatherford, Texas. There was only one car dealership, and only one man who owned it.
"He was our hometown dealer, and he was the one you always went to when you needed something," Cooper says. "I want to be that guy: the hometown guy for all of Moore County."