Imagine Youth Theater Presents Lion King Jr.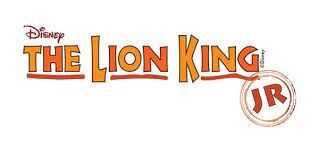 Auditions for The Lion King Jr, presented by Imagine Youth Theater, will be held Tuesday, June 6, and Wednesday, June 7 from 5-7 p.m. each day.
IYT Junior brings the African savannah to life with Simba, Rafiki and an unforgettable cast of characters as they journey from Pride Rock to the jungle... and back again, in this inspiring, coming-of-age tale.
Auditions will be held at 250D Olmsted Blvd., Pinehurst.
The Summer Theater Camp is open to students who are rising third graders through rising eighth graders and will run from July 10-30. Older students will be considered, but contact IYT to learn more.
The camp costs $595 for three weeks. This camp includes numerous creative opportunities: creating props, costumes, singing, dancing, acting and culminates in a spectacular public performance.
Production director: Kimberly Fielder-Jones
Music Director: Elizabeth Shaver
Choreographer: Gary Taylor
Performances will be held July 29 and 30.
Pre-registration and audition sign-up required. For more information, see https://taylordance.org/imagine-youth-theater/workshops-2/iyt-jr-summer-2023/
Contact person: Julia Latham jlathamiyt@taylordance.org (910) 420-1025
Starting Monday, May 8th, 2023, repeats every day until Wednesday, June 07, 2023 @ 12:00 am