Vito Gironda has spent more time than usual in the organic vegetable garden behind his namesake restaurant this year. When the pandemic took away his customers for a few weeks, he sought solace in the soil.
His attentive care was rewarded with 360 pounds of heirloom tomatoes, his largest harvest ever: life really is about give and take.
It's been 40 years since Gironda and his brothers, Franco and Giovanni, came to Southern Pines with an eye on opening a pizza restaurant.
They didn't have much more than a few dollars from their drained savings accounts and investment capital scraped together from family and friends.
"Banks smiled at us but they wouldn't loan us a dime. We borrowed money from everyone we could," Gironda said, who was 22 years old at the time. "It was a risk, but I remember thinking, "this is the opportunity of a lifetime. It's the American dream. I'm not going to let this go by."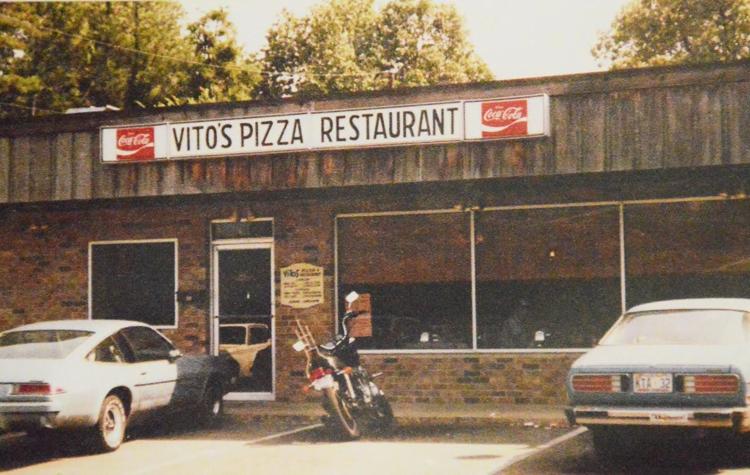 In July 1980, Vito's opened in the Southeast Broad Street building that now houses Scott's Table in downtown Southern Pines. The same rustic, handmade booths now line the family's iconic and much larger location at the southern end of Southeast Broad Street.
Known for its comfortable, relaxed atmosphere and fresh ingredients, Vito's has always attracted a loyal, local clientele. On Friday nights, especially, you're apt to find some of the area's more prominent faces enjoying a favorite dish.
"I had no idea when I opened this place that it would someday become one of the oldest restaurants in the area," said Gironda. "We've stuck through thick and thin."
"Frank is still with me. We've been together since day one. He is the chef and I'm the front guy and wine man," he added.
It was Frank and Giovanni's idea to name the restaurant Vito's.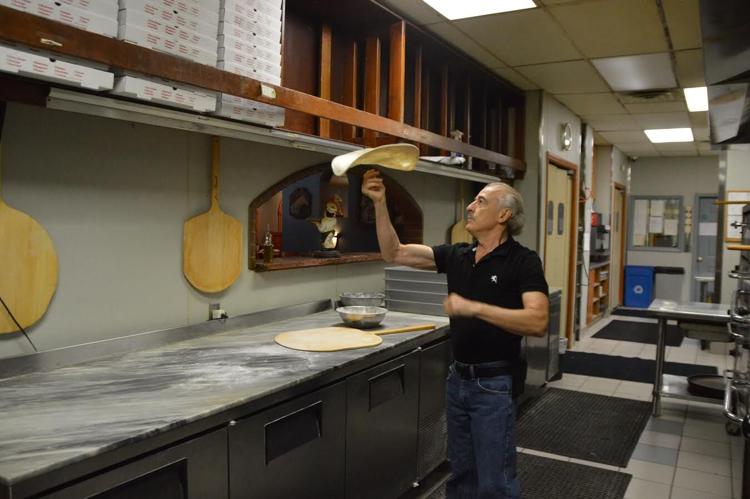 "I realized over time they outsmarted me. When there is a problem, no one ever asks for Frank or Giovanni," Gironda laughed. "But I took it to heart. When your name is up there, you do all the worrying."
He still mourns the loss of his older brother, Giovanni, who died in 2017.
"He was the oldest and like the glue of the family."
A third brother, Raffaele, operated a successful restaurant for many years on U.S. 1 in Moore County before retiring to his "full-time hobby" of custom woodworking. Recently he used the downtime when the restaurant was closed to refinish all of the wooden booths.
A second generation of Girondas has also stepped up to run the business.
Vito's son, Marco, and his nephew Michael work full-time at the Southern Pines restaurant. Across town on N.C. 5, Giovanni's son, Mino, is in charge at Vito's Pizzeria of Pinehurst.
"They are the 3 M's. They are the future of Vito's," Gironda said. "They take care of day-to-day operations. I have slowly let go of those responsibilities over the last few years. I oversee the big picture, you could say."
The nine-week closure this spring was "no fun," and marked the fourth recession the business has endured.
Moore County businesses usually are a bit insulated because the community is more self-contained, Gironda said. Nevertheless, if people are not going out to spend money, that has far-reaching impacts.
When the pandemic hit, the restaurant was heavily provisioned and like everyone else, ill-prepared for what was to come.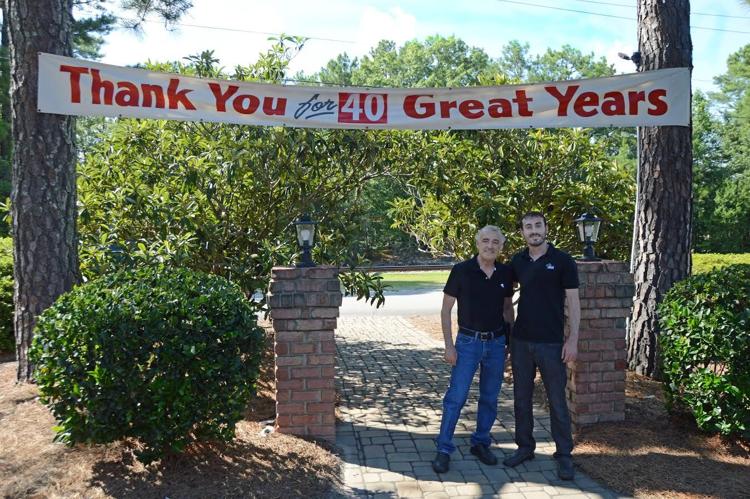 "In March, I had a full checkbook, a full crew, and a lot of inventory. We were expecting the crowd for springtime which is our biggest time of the year."
Nine weeks later, he had $1,000 left in the checking account. Survival also meant taking on a Paycheck Protection Plan (PPP) forgivable federal loan.
"Personally, I did not want to lose employees. Some of them have been with us for decades. So we wrote it and made sure everybody was paid in full so they would be here when we reopened. The PPP was a lifesaver."
"This is a rough time for everybody. All of the restaurants in the area were in the same boat," he added. "God bless our regulars who supported us through this. We are very thankful for that."
His biggest sacrifice — and what has bothered him most — is that the pandemic has prevented Gironda and his wife, Jan, from taking a summer trip to San Vito Italy, a tradition he faithfully keeps.
Fraternal twins Vito and Frank were 13 years old when they immigrated in 1970 from this small village in Calabria region of southwest Italy.
"I had promised my mom that I would take care of the property. That I would not abandon it, not rent it or sell it. I aim to keep that promise as long as I have the energy to do it," he said.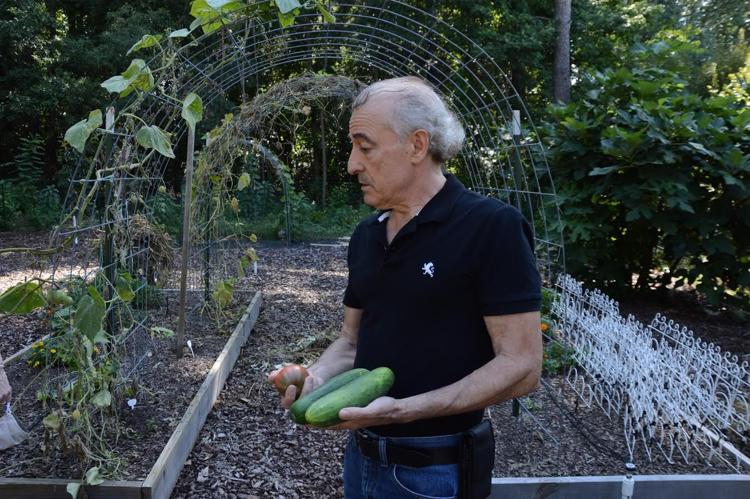 Most years he goes to visit for a month at a time. This summer he had planned a six-week trip.
"We have grape vines and a little vineyard. Every fruit tree you can imagine is in the back and side yard. It is very peaceful."
Reflecting on his 40 years in business, he speaks of quality and a similar simplicity.
"Remember what got you there and be humble. You have to continue to improve yourself as you get older. And I think we have over the decades."
Vito's Restaurant is open for dinner, 5-9 p.m, Mon.-Thu., and Fri-Sat. until 9:30 p.m, at 615 SE Broad St. in Southern Pines.