Visitors to Moore County set a new spending record last year, providing $563 million in economic impacts, an 8.1 percent increase over 2018 figures.
"We are thrilled with the enormous growth in tourism spending in Moore County in 2019," said Phil Werz, president and CEO of the Pinehurst, Southern Pines, Aberdeen Area Convention and Visitors Bureau (CVB), noting the area had the seventh highest increase year-over-year among the 100 counties in North Carolina.
"Of course, these numbers reflect pre-pandemic travel," he added. "So, while 2019 numbers look great, that is ancient history. The year 2020 will show a setback for all 100 counties."
Werz said the USGA's recent announcement naming Pinehurst No. 2 as an anchor site for five future U.S. Open championships and intention to break ground on Golf House Pinehurst, a new second headquarters on the Pinehurst Resort campus in 2021, is a "huge boost."
"We are the envy of the entire country when it comes to golf," Werz said. "But, we are still very much in full recovery mode."
Each summer the Economic Development Partnership of North Carolina's Visit NC division releases an annual study prepared by the U.S. Travel Association of visitor expenditures, associated state and local tax receipts, and estimates the resulting total tax savings per resident.
Using the Travel Economic Impact Model (TEIM), the study estimates travel expenditures, business receipts, employment, personal income, and tax receipts generated in 18 travel categories, such as lodging, meals, entertainment and retail shopping.
At $26.7 billion in total spending, North Carolina, in general, saw visitor spending trending up last year as well. Mecklenberg and Wake counties secured the top two slots respectively.
Moore County has steadily been ranked 11th out of 100 counties in the state since 2004, according to Visit NC.
The local travel and tourism industry directly employs more than 6,300 people and the total payroll generated by these businesses was $134.3 million, in 2019.
State tax revenue generated in Moore County by tourism totaled $28.4 million through state sales and excise taxes, and taxes on personal and corporate income. That is about a 7.5 increase from the previous year. In addition, visitor spending brought in about $16.6 million in local taxes generated from sales and property tax revenue from "travel-generated and travel-supported" businesses.
As a result, the study estimated that each Moore County household saves on average $445 in state and local taxes as a direct result of visitor spending.
A Lot of Ground to Make Up
How 2020's numbers will compare remains unknown. Werz said occupancy rates are trending back upward, but a full recovery is on the far horizon.
Until March — and the onset of COVID-19 — Moore County was in the midst of a record-breaking surge in tourism. For 17 straight months, the CVB reported all-time records in the amount of occupancy tax reported (overall 20 of the last 21 months).
"When we look back at April, our occupancy tax collections this year were down 91 percent compared to 2018," he said. "In May, we were down 77 percent, June was down 32 percent."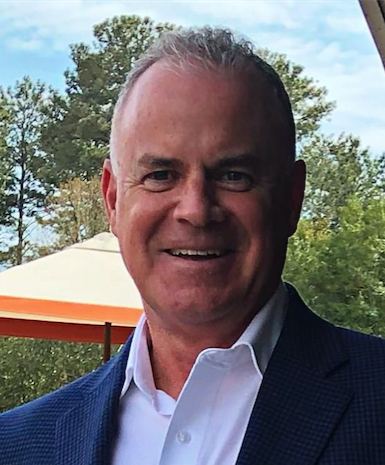 Overall, Moore County saw a 21.4 percent decrease in occupancy tax collections for the last fiscal year.
"We lost a tremendous amount of the great momentum this destination had created through last year. That is why our (CVB) board of directors voted overwhelmingly in April to increase the county's occupancy tax," Werz said.
An on-and-off-the-table discussion for five years, the Moore County Board of Commissioners unanimously voted down a proposal to double the occupancy tax from 3 percent to 6 percent in 2017.
The room tax, as it's better known, tallies up to about $1.7 million a year and is directed toward the local Convention and Visitors Bureau (CVB). State law dictates two-thirds is to be used to promote travel and tourism initiatives and one-third is for tourism-related expenditures.
More recently, the CVB board shifted its interests to a Tourism Product Development Fund (TPDF), in which part of the proposed room tax increase would be used for projects related to tourism. Unfortunately, defining what is and what is not a tourism-related expenditure has been a muddy discussion with local municipalities. Both Pinehurst and Southern Pines have pushed for at least some of any tax increase to flow their way to offset increased spending on services like public safety that are directly affected by higher numbers of visitors.
However, due to the dramatic decline in volume at area hotels as a result of the pandemic, the CVB's advertising fund was cut by $400,000 for the fiscal year beginning July 1.
"We are still looking to increase the occupancy tax. We need it for marketing. By increasing it to 6 percent now, that would allow us to have more funds to promote our recovery at no burden to any resident of Moore County," Werz said.
It's not just about visitors. Tourism is Moore County's second biggest employer, second only to healthcare. Getting the thousands of people in the area's service and hospitality industries back to work is paramount, Werz added.
"No doubt our numbers are going to drop for 2020, there is no question about it. But we also know it will show that even before the USGA's announcement, that we were growing at a very robust rate."
More people are coming here to play golf and the other amenities the area offers. With the new USGA facilities and potential for new golf-related businesses to follow suit, the overall economic impacts will be substantial.
"That is the way the momentum is going and the CVB wants to be actively involved in that growth. What can we do as far as product development to continue to enhance this destination?" said Werz. "Between now and 2025-2030, this area will grow quite a bit. The CVB wants to play a role in that."