Minutes before he steps into the operating room, Dr. David Grantham stops by the surgical admission suite at Moore Regional Hospital in Pinehurst.
His patient breaks into a smile when he enters the room. A book and reading glasses rest on her lap. She's ready, she tells him.
Hidden behind a surgical mask, Grantham's return smile is hard to discern. Instead he reaches down to give her foot a comforting squeeze through the blanket.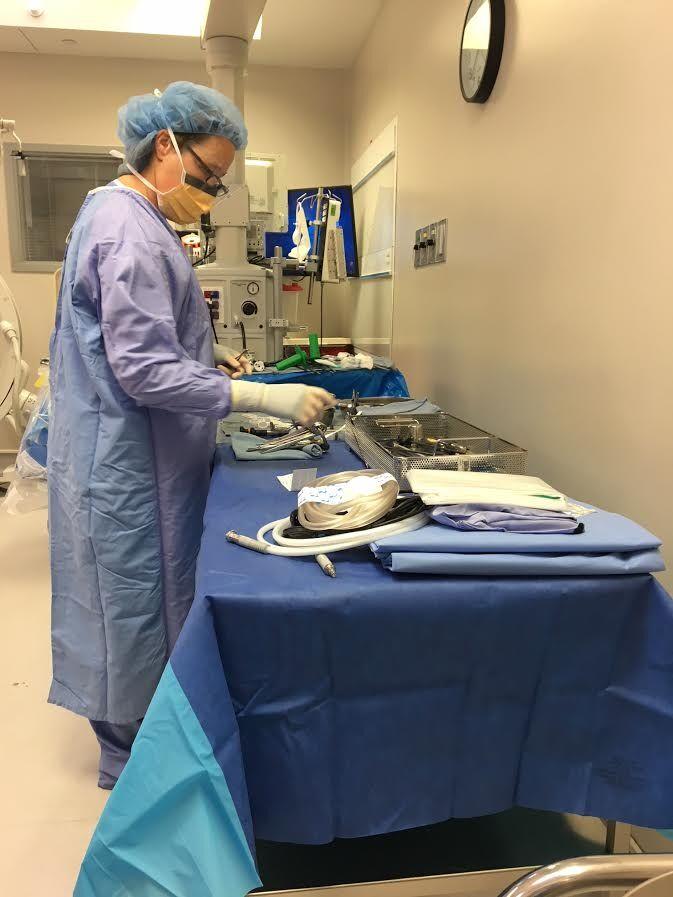 "That's the hardest part. As a physician, you want to have that same touch with your patients," he said. "We've had to change our social interactions with folks. Patients appreciate a reassuring pat on the shoulder or to hold their hand, but those things are frowned upon right now."
Moore Regional Hospital has 17 operating rooms, and 24 in total across the FirstHealth of the Carolinas system. But in mid-March, the N.C. Department of Health and Human Services requested all hospitals and surgery centers to suspend elective surgeries, defined as procedures that if not done within the next four-week period would not cause harm to the patient.
The pause in services preserved gloves, masks and other personal protective equipment and to ensure adequate staff and hospital beds to prepare for a wave of COVID-19 patients.
Those restrictions were lifted on May 1, with FirstHealth and PSC resuming a more normalized elective surgery schedule as of May 11.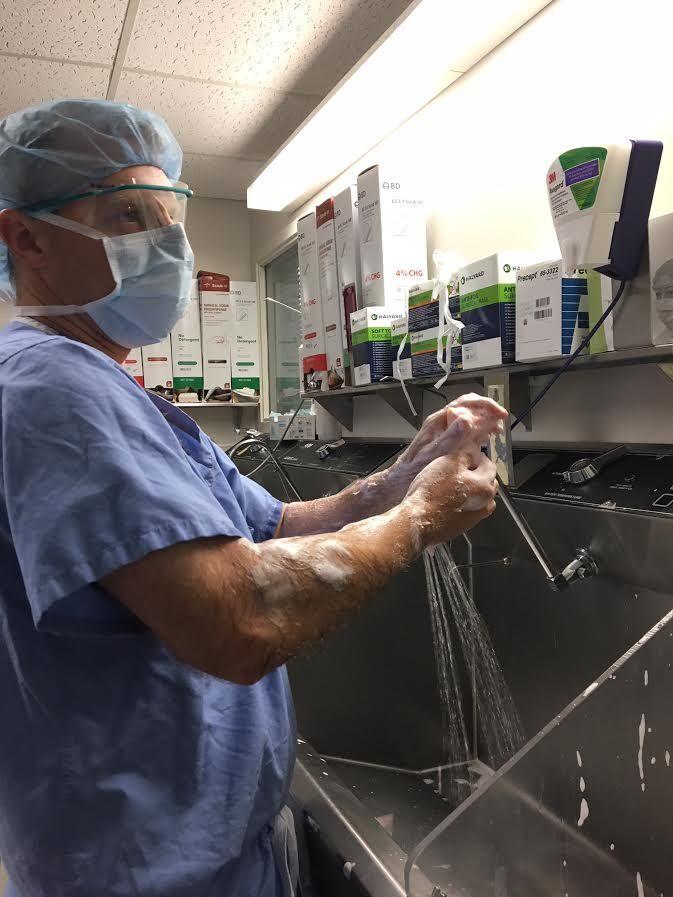 According to FirstHealth spokeswoman Emily Sloan, Moore Regional averaged 270 surgeries a week prior to COVID-19 restrictions.
"We are closely approaching that same level now in terms of number and complexity of cases," Sloan said. "We believe demand is strong because many of the non time-sensitive surgeries that were delayed have now become necessary for our patients."
However, FirstHealth's COVID-19 containment measures remain in place at all facilities — and across the road at Pinehurst Surgical Clinic. There are required temperature checks and universal masking for all patients, staff and visitors.
The system's enhanced visitor restrictions also remain, which is why Grantham's patient was alone in her room.
Before the surgery begins, a member of the OR nursing staff calls the patient's family. Grantham reached back out again by telephone when it was over.
"That is the hardest part for me, to see patients have to come alone. I am a hugger, so I have to stop myself from hugging," said nurse Carol Craven. "I treat patients like how I'd want to be treated."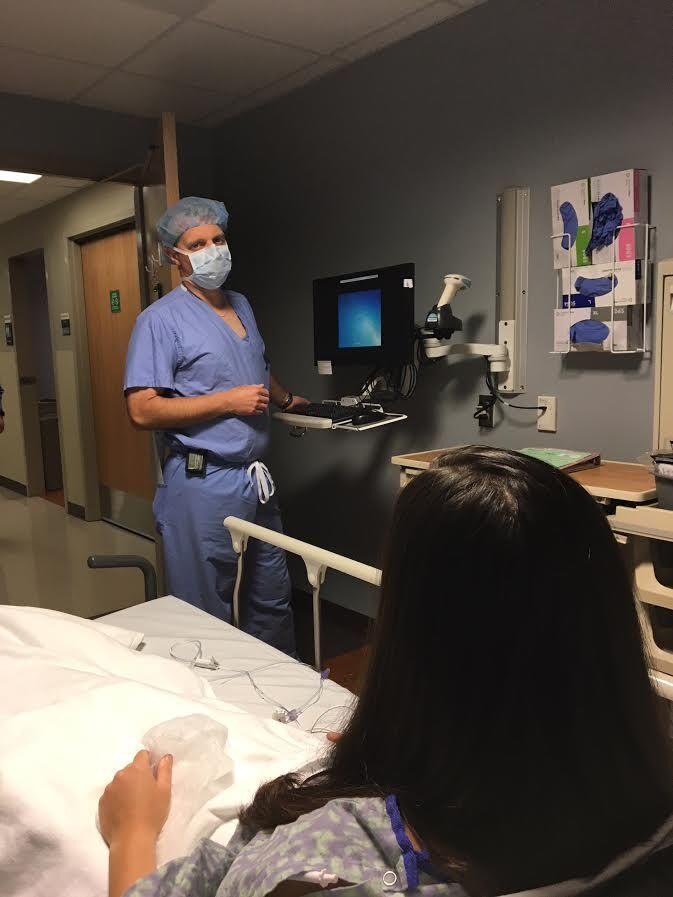 Grantham said he also will have multiple conversations with the patient and their family to explain a procedure and treatment plan because of the visitor restrictions.
"It's another layer of difference. You can't talk to everyone at once," he said. "But what happens inside the operating room is the same. Everyone has their job and everyone knows what they are supposed to be doing."
Like a choreographed dance, the operating room staff easily maneuver around each other and large pieces of medical equipment. Sterile gowns, gloves, and masks muffle sound while a radio plays pop songs quietly from the corner.
Grantham was always a frequent visitor at the hospital where he grew up in Hickory. His mother worked in administration and when he wasn't hanging out at the gift shop, she'd volunteer him to alphabetize patient charts. As he got older, he interacted more with the doctors on-staff.
College followed, then medical school, and a general/bariatric surgical residency before he joined Pinehurst Surgical Clinic (PSC). Today, Grantham serves as president of the multi-specialty surgical practice and is chairman of the Department of Surgery at Moore Regional.
"You are given leadership roles by being honest with people. I am a safety advocate and a patient advocate. It's not a popularity contest," he said, with a laugh, "I'd lose that one."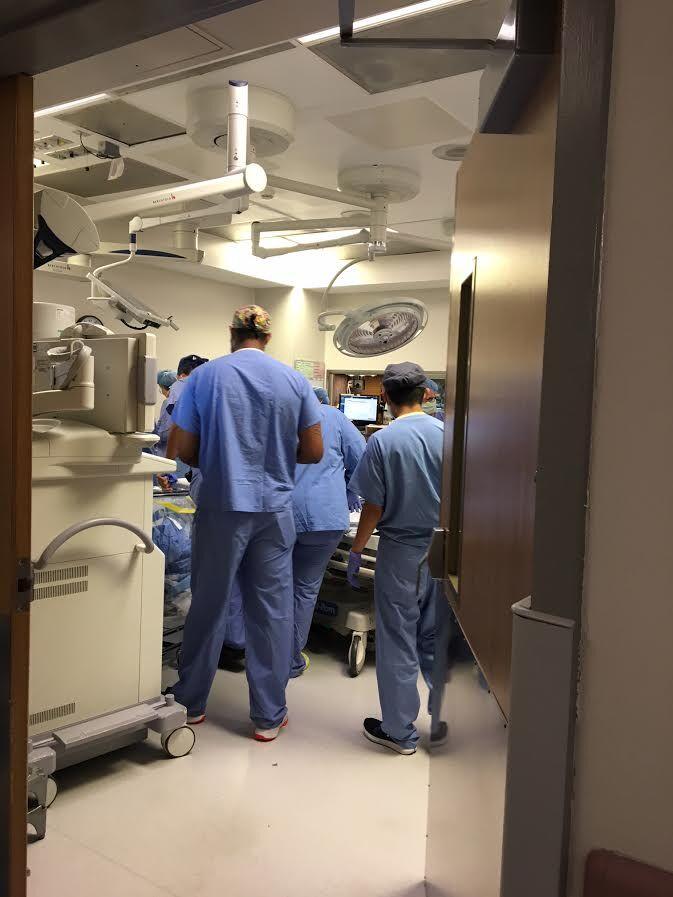 Less than 30 minutes later, his patient is headed for recovery and Grantham begins to scrub up for his next surgery. It's the versatility of his job, he said, that he enjoys the most.
"That is the beauty of general surgery. You are taking care of different patients with all different needs."