The renewal of the South End area of Southern Pines is picking up speed with construction set to begin on a new two-story Fidelity Bank and the recent sale of the former Bill Smith Ford dealership.
Local businessman Aaron Cooper and his wife, Shelley, purchased the shuttered showroom, 4-bay garage outbuilding, and large green space acreage that stretches from old U.S. 1 to U.S. 1, near Morganton Road, in late June.
"This is a remarkable property," Cooper said. "It is the gateway to downtown. This building is placed in a nice position for a retail space."
The owners of Cooper Ford in Carthage will open Cooper Auto Choice, a new storefront that caters specifically to buyers looking for pre-owned vehicles. Plans call for a top-to-bottom facelift of the building and property — new flooring, paint, and landscaping — prior to reopening in mid-September.
"It will be no-haggle style pricing. I want to put the fun and excitement back in car shopping. If people know the price, it takes a lot of the anxiety out of buying a car," he said.

Cooper said the large acreage also provides options for future expansion or projects.
"Since we opened in Carthage, I have been trying to see if there was space where I could also get a footprint in the southern Moore market," he said. "Carthage is more of a destination, while Southern Pines is more of a metro."
"Here we have higher visibility and greater opportunities for walk-in foot traffic," he added.
South End — sometimes called South Broad — encompasses nearly 60 acres just below Morganton Road, much of it centered around the auto dealership property. From a community standpoint, redevelopment and new interest in this somewhat vacant area have been welcomed.
For years, the biggest chucks of land were owned by the late Bill Smith. He sold the dealership to Crossroads Ford, which moved to a new location on U.S. 1 earlier this year. Smith, in his capacity of manager of Highway 1 Management LLC, later sold a substantial portion of his holdings prior to his death in October 2018.
Bell Manley Properties initially listed the 7.15 acre tract for $2.25 million. According to the Moore County Register of Deeds, Cooper under the C&C Auto Leasing, LLC, name purchased the property for $1.35 million on June 24.
Nearby, just north of Morganton Road on SW Broad Street, Clift Commercial has reduced the listing for former Fresh Foods IGA store listed from $2.2 million to $1.8 million. The grocer had pulled up stakes in February 2018 following a leasing dispute with the property owners.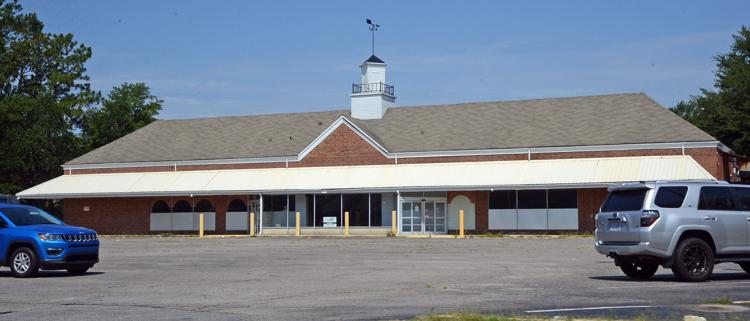 Broker Susan Clift-Brown of Clift Commercial said the property has attracted interest from a variety of potential buyers for different uses.
Built in 1959, the 13,000 square foot grocery store was within walking distance for several residential areas of Southern Pines. Known as the longtime home of Bo's Foods, prior to IGA, Clift-Brown said the building's downtown location and its dual-access to Broad Street and Bennett Street make the property particularly valuable.
The store is also directly across the street from the perennially popular Sly Fox restaurant
"I consider downtown to be anything north of Morganton Road," Clift-Brown said. "And if you look at the growth of Southern Pines and this area, starting a decade ago with the Sly Fox renovation, you can see what could potentially go here."
Other developers have also shown interest in the vicinity.
On the other side of old U.S. 1, along SW Broad Street behind 195 American Fusion and Nature's Own, a 10-acre tract was annexed and rezoned by Aberdeen in 2017.
At the time, it was noted the developer owned an adjacent property and would submit a conditional use permit application for a single family subdivision of approximately 50-80 homes.
There has also been preliminary thought given to the viability of connecting roads in this section. Some have suggested extending SW Broad Street from its terminus to Council Way or North Poplar Street. That would create a direct link between downtown Aberdeen and downtown Southern Pines.
More recently, Southern Pines town leaders approved plans for a two-story Fidelity Bank building that will be built directly across old U.S. 1 from the new Cooper's Choice dealership. Plans call for a 6,500 square foot brick building with a dual-lane drive-thru.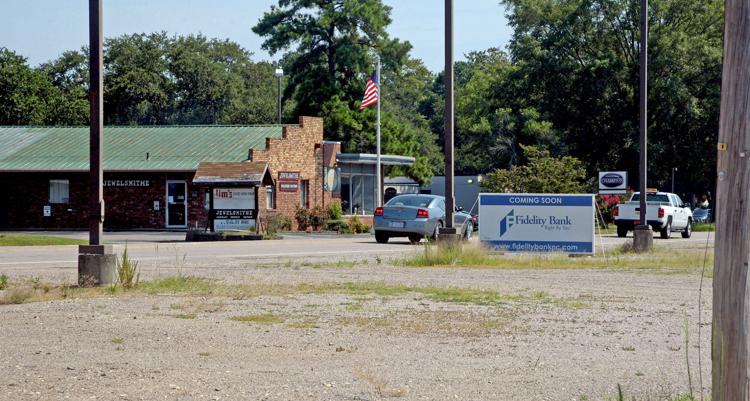 Jim Byrd, Fidelity Bank's area supervisor, said construction will begin in October.
"Things are going well. We hope to open in the second quarter of 2020," he said.
Inside the soon-to-be Cooper Auto Choice showroom, Aaron Cooper reflects on his immediate plans and his vision for the future.
"This area is prime for development and this location is perfect. People already recognize where this is, so my goal is I want them to drive by and say "that looks nice," he said. "That I have made this place better. That is what I want to do."
In 2003, Cooper was offered the opportunity to be a managing partner with the Steve Jones dealerships in Southern Pines, and he and his family have called Moore County home ever since.
Cooper purchased the former Phillips Ford dealership on U.S. 15-501 in Carthage, in 2016.
This year, for the second year in a row, Cooper Ford was recognized by Ford Motor Company — one of only 65 dealers nominated worldwide — for its outstanding community involvement.
Cooper Ford has actively supported athletic clubs at Pinecrest High School, North Moore High School and Union Pines High School, in addition to the school's band programs. The dealership also hosted a Touch a Truck event to benefit the Boys and Girls Club of the Sandhills, was a title sponsor for the Veterans Benefit Concert, coordinates a giveback program where a percentage of each vehicle sale in a given month is donated to a particular cause, offers free oil changes to active duty soldiers in May, and veterans are honored the same way each November.
This year Cooper partnered with Vision 4 Moore to present the five-part Cooper Ford Concert Series. Up next will be Brandon Health in concert to benefit Adult and Teen Challenge Sandhills, NC, on September 7; followed by Rumours, a tribute to Fleetwood Mac, to benefit the Moore Free & Charitable Clinic, on October 12. For ticket purchase or more information, visit ticketmesandhills.com
In Southern Pines, Cooper said his wife has done the "heavy lifting" on redesigning the new showroom interior while he's focused on the landscaping options.
He anticipates Cooper Auto Choice will carry 50-60 vehicles, at least to start, representing all makes and models.
"I have to be strategic about the inventory, as much choice as possible according to space and what people are looking for," he said. "What I will sell will be retail-ready, good quality vehicles that I would sell to my mom or my four girls. That is my litmus test."