Moore County residents and home builders share a common problem: finding quality help in skilled trades — namely electricians, plumbers, framers and roofers — while the real estate market has heated up over the last few years.
"Try to get a plumber to come to your house. You can't book them for a month. Everybody wants them, everybody needs them," said Andi Korte, vice president for continuing education and workforce development at Sandhills Community College (SCC).
To meet demand, SCC partnered with the Moore County Homebuilders Association (MCHBA) to establish a program in construction project management. Students are also able to take individual trades classes in order to become licensed in those trades if they aren't interested in the full degree program.
Through gifts to SCC by the William L. and Josephine B. Weiss Family Foundation and The Palmer Foundation, the construction management degree and skilled trades programs at Sandhills are offered tuition-free so that students can begin their construction careers without college debt.
In fact, not only will the students complete the training debt-free, but upon successful completion, they will enter their jobs with a well-equipped construction tool belt.
"There is such a dire need," said Korte, "and these are jobs that pay super well. This is a program that is life-changing. You can take this training and the growth, the income, the stability for your family for the next 30 years is incredible. This is a great opportunity."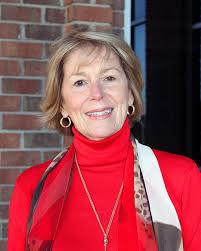 According to the U.S. Bureau of Labor Statistics, construction laborers earned about $33,450 a year — or $16 dollars an hour in 2017. The median annual salary across all sectors for electricians is about $54,000 and plumbers can expect to earn, on average, around $52,590.
Local builder Dustin Adams of Daniel Adams Construction said the skilled trades shortage is a generational thing.
"There was a time when not going to college was not an option. But it is not the end-all as it was presented in the past," he said. "We are getting that process turned around so people understand that it is okay to work with your hands."
"In the last three to five years, that mentality has started to shift. We have noticed and we are excited about all the things the college is working on," he added.
In addition to construction industry classes, SCC has also partnered with Habitat for Humanity of the Sandhills to provide hands-on opportunities at its volunteer build sites.
Korte said she hopes to start a women's only plumbing class in the future to coincide with Habitat's annual Women Build project house.
The MCHBA also participates with Moore County Schools to hire summer interns from the Career Technical Education (CTE) program, and local builders also visit middle school classrooms to talk about opportunities in the building industry.
For additional information about skilled trades training classes offered through Sandhills Community College, contact Lori Degre, director of Career Training Programs at 910-695-3939 or degrel@sandhills.edu.