Ben Priest talked to Taylor Williams at least four times by telephone last week. The Carthage-based farmer and chairman of the Sandhills Farm to Table program had a lot of ground to cover with Moore County's outgoing horticulture extension agent.
"He is trying to do what he can to make sure things are still going forward, that we have what we need," said Priest.
In other words, Williams spent his last full week on the job doing exactly what he has done for the last 25 years: sharing his knowledge and resources with local farmers.
Anna Jackson of White Hill Farms, winner of the 2019 Outstanding Farm Business Family award, said his expertise was particularly helpful when they transitioned from mainly poultry houses and tobacco to strawberries and produce.
"We've always gardened but now we do it on a much, larger scale. We leaned on Taylor for his good guidance."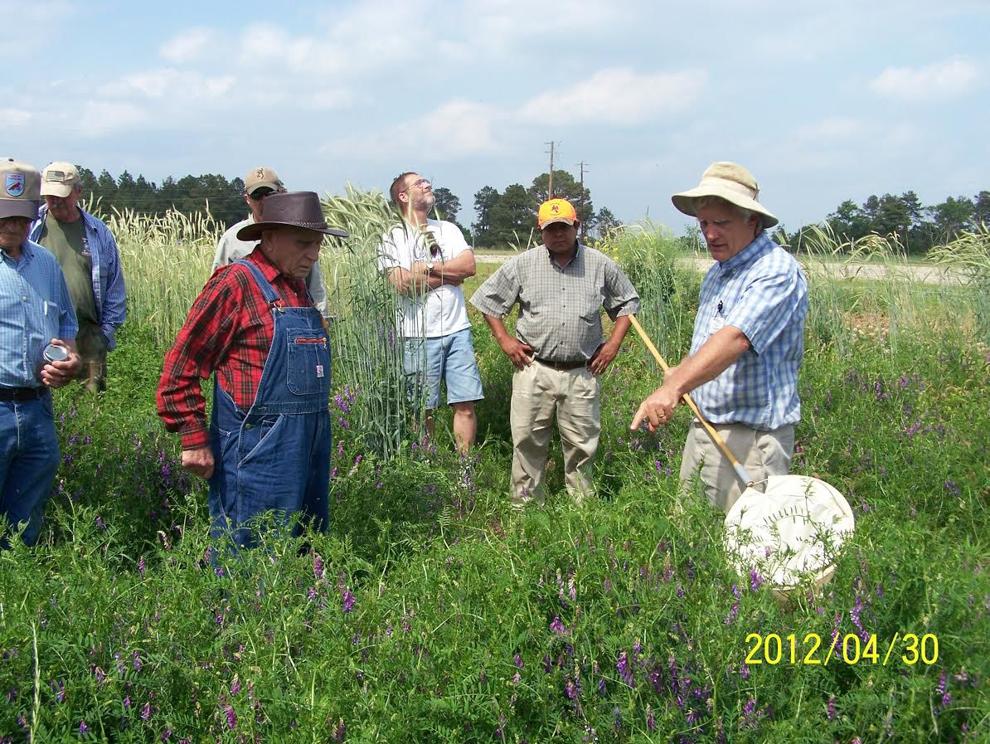 It's always been a bit of a running joke that keeping up with Williams is like trying to drink water from a fire hose.
"He's walked my fields many times. I usually try to tape record Taylor because I can't process all the information that fast," laughed Karyn Ring of Eagles Nest Berry Farm in Jackson Springs. "I am very sorry to see him go.
"Taylor always had his hands full. Moore County has a lot of farms and a lot of variety of farms. He spent a lot of time with all of us."
According to the most recent 2017 agriculture census, while North Carolina lost around 7.5 percent of its farms statewide between 2012-2017, Moore County gained 15 new farms, going from 718 to 733. These figures are especially impressive considering the massive transition away from tobacco. Since the mid-1990s, the number of Moore County farms who produced tobacco crops has dropped from 100 to around 20.
Ben Priest's family once grew more than 130 acres of tobacco between two farm properties in Carthage. In 2008, his father Gary took a chance and tried his hand at growing asparagus instead.
"Taylor helped us find a market for it by suggesting we go to white tablecloth restaurants," Priest said, noting that Ashten's Restaurant in Southern Pines was their first customer.
Today, Priest Family Farm grows a huge variety of produce, from root crops in the spring, to heirloom tomatoes in the summer, to winter squash, in addition to a much smaller tobacco crop for international markets.
"It was Taylor who put pencil to paper to explain to farmers and our county commissioners that we have to grow high-value crops like peaches, blueberries and asparagus. The land value is so high in Moore County."
"That is why you see farms disappearing and houses coming up," Priest added. "Taylor has tried to help farms that are hesitant with produce to start small."
Building from the Ground Up
"Everybody always comments on Taylor's intellect," said Deborah McGiffin, director of the Moore County Cooperative Extension Service. "But there is nothing he does that he is not passionate about."
A native of Richmond, Williams Taylor Williams holds an advanced degree in entomology and began his career with the North Carolina Department of Agriculture. He joined the N.C. State Cooperative Extension in 1995.
Williams recognized the burgeoning local foods movement might offer relief for farmers transitioning away from tobacco. He helped establish the area's farmer's markets, the Sandhills Farm to Table (SF2T) subscription program, and Green Fields Sandhills, a nonprofit that promotes local agriculture and forestry.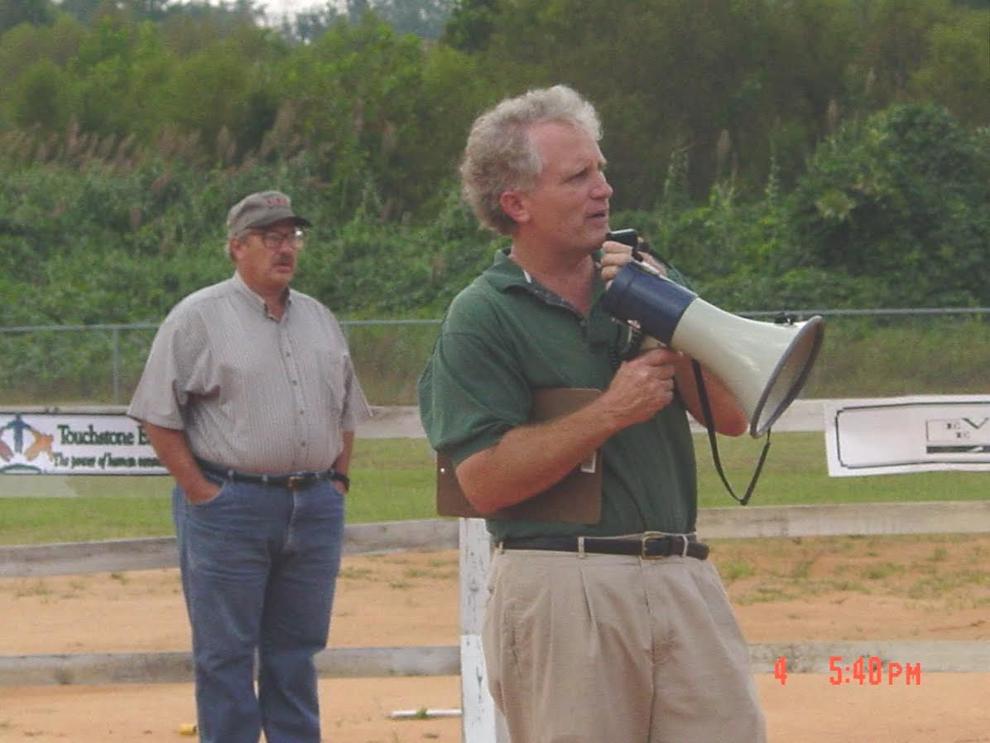 He has directly assisted and advised more than 300 new farmers with getting their start in the industry, including 90 military veterans.
In addition, under his leadership, the Moore County Extension Office trained 300 Master Gardener volunteers growing the program by 400 percent. These volunteers work with local school garden programs, and local residents to answer questions about home lawn and sustainable gardening practices.
"Taylor has done a superb job in Moore County of getting resources to people who need it," McGiffin said. "He has built up a reputation and a following."
In 2010, Williams was recognized as the Outstanding Sustainable Agriculture Agent by the NC SARE (North Carolina Sustainable Agriculture Research and Education) program. He also received the 2016 Distinguished Service Award from the National Association of County Agricultural Agents.
"He has threatened for years that he was going to retire. We would roll our eyes and say, sure, sure," laughed McGiffin.
The big retirement party celebration scheduled Monday for Williams never happened. Like countless others across the state, he spent his last day working from home due to the coronavirus pandemic.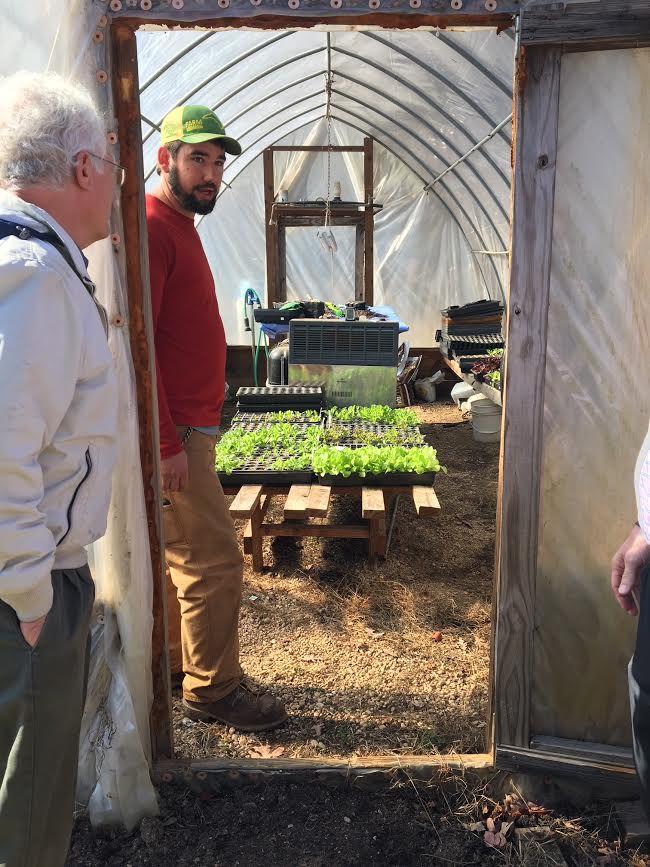 "I've met some remarkable people here. People who know how to organize themselves and have reach in the community to help our farmers," Williams said. "It took me a long time to realize this, but if you are trying to develop markets, your best allies are well-informed lay people.
"Our soils are poorly suited to grain crops and large acreages. But what we have is one of the most diverse agricultures in one of the most diverse agricultural states."
He credits the entrepreneurial farmers who've been willing to take a chance on a new or different crop, plus the community of restaurant owners, chefs, planners and volunteers who also played a role.
"It is heartening," he said. "In farming, there is a lot to be discouraged about. But together we have done great things to preserve our agriculture."