Racing enthusiasts Al Gennarelli and Dan Van Horn have taken the first step toward acquiring Rockingham Dragway, one of the busiest — and longest — drag strips in the country.
Owner Steve Earwood announced the deal last week. Business will continue as usual for the next two years, he said, while Gennarelli and Van Horn learn the basics of racetrack operation.
They are expected to assume full ownership of the facility in October 2022.
"All of our personnel will stay in place," Earwood said, "and I don't see any major changes other than we are adding more non-traditional events to our calendar, which has been one of our trademarks."
Financial details of the transaction were not disclosed.
Constructed in 1968, the Rockingham Dragway has hosted major events sanctioned by the three organizations that figured most prominently in the development of professional drag racing: the National Hot Rod Association (NHRA), the American Hot Rod Association and the International Hot Rod Association.
Earwood, a resident of Southern Pines, was the national media relations director for the NHRA before he purchased the dragway facility from the L.G. Dewitt family in 1992.
The venue is situated across the road from the iconic Rockingham Speedway, which recently hosted Richmond County's graduating high school seniors for a ceremonial lap around the track with a checkered flag finish.
Among the professional drivers who have celebrated major victories at The Rock dragstrip are Hall of Famers Don Garlits, John Force, Don Prudhomme, Raymond Beadle, Kenny Bernstein, Joe Amato, Don Schumacher, Connie Kalitta, Bob Glidden, Warren Johnson and Ronnie Sox as well as "TV Tommy" Ivo, Darrell Gwynn, Jeb Allen, Ed "the Ace" McCulloch, "Dyno Don" Nicholson and Lee Shepherd.
The Rockingham Dragway has also played host to a number of non-racing activities including Epicenter, a major three-day festival concert in 2019, and the annual Rugged Maniac obstacle course event.
Earwood said the decision to sell the facility was not related to the COVID-19 pandemic. Since mid-May, the dragstrip has held non-spectator racing events, including the 'Modern Street Hemi Shootout' scheduled July 11-12. The series was created by Van Horn and both he and Gennarelli are regular competitors.
"It's a challenge to make it, particularly with this virus situation," he said, noting they are following CDC-issued guidelines on sanitation and social distancing protocols. "But we have 200 acres so there is plenty of room to spread out."
The dragstrip hosts an average of 90 events a year. Earwood said Gennarelli and Van Horn also have some unique, new ideas they hope to implement.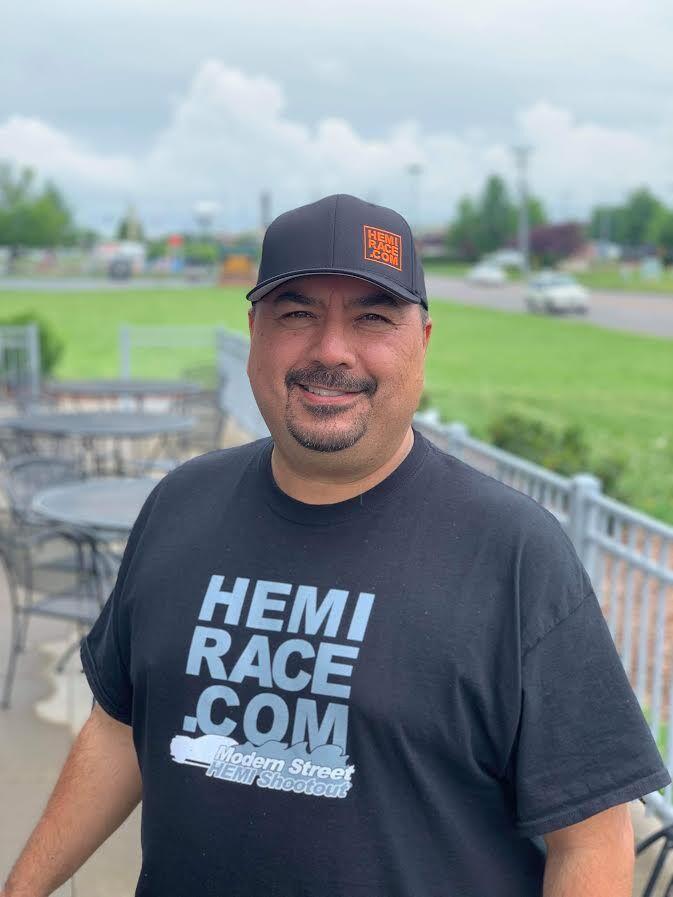 "They are both very knowledgeable. More importantly, they have the main ingredient to run this business: a passion for drag racing."
Over the years, Earwood said he's fielded a lot of offers to buy the facility, "but one of my concerns has always been what impact the sale would have on our racers, our manufacturers, our sponsors and our fans. I never felt confident that they would be taken care of until I started talking to Dan more than a year ago.
"Now, though, with Dan and Al taking over, I believe the track's future is secure and that it will continue to serve as Richmond County's principal entertainment venue and visitor destination."
Gennarelli has operated Gennarelli Concrete and Construction for 22 years.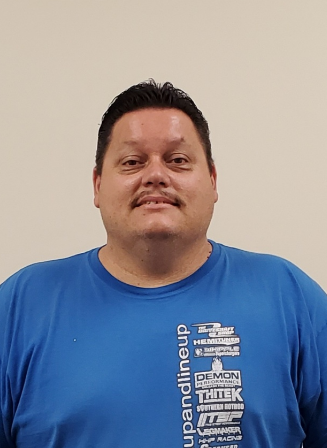 On the racetrack, his Dodge Challenger was the first modern Mopar to break the 8-second barrier using a Gen3 hemi for power, posting a quarter mile best time of 7.85 seconds at more than 175 mph, Earwood said. He also has driven the world's fastest hemi-Jeep, stopping the quarter mile timers in 8.00 seconds.
"I'm looking forward to a new chapter in my racing career as a track co-owner with Dan Van Horn," Gennarelli said, "and I'm excited to be able to apply my flair for business to my passion for racing."
Van Horn comes from a military family and served in the U.S. Air Force as an air traffic controller before moving to the private sector, where he has worked for 23 years as an FAA controller.
Like Gennarelli, Van Horn is a lifelong Mopar and hemi fan. He races a Dodge Challenger in the 'Modern Street Hemi Shootout' series, a competitive event he created 11 years ago.
"I am excited to be able to pursue drag racing at its highest level as a track owner, teaming with my fellow hemi racer, Al Gennarelli," Van Horn said.
Earwood plans to continue to work in a consulting role following the two-year transition. He said he's also looking forward to spending more time with his grandchildren and daughter and son-in-law, who own the U.S. 131 Motorsports Park in Martin, Michigan.
Earwood received the 2016 International Drag Racing Hall of Fame's Founder's Award, and is a member of both the East Coast Drag Racing Hall of Fame and the NHRA Southeast Division Hall of Fame. Earwood is a founding member of the North Carolina Motorsports Association and has served on the Governor's Motorsports Advisory Council.
In July 2019, Earwood was recognized on the floor of the North Carolina General Assembly for his contributions to the state, Richmond County and the city of Rockingham. He was named Richmond County's Citizen of the year in 2011, is a past director for Racers For Christ and the Richmond County Chamber of Commerce.