Ritualx, a local physician-led business that offers a wide variety of CBD products is opening its newly remodeled retail store in downtown Southern Pines, in addition to a new store location in Rockingham.
CBD is short for cannabidiol, a natural compound found in the hemp plant. The 2018 Farm Bill made CBD legal in all 50 states. Since that time there has been ever increasing interest in CBD for its potential therapeutic health benefits.
"We have been at the forefront of the CBD industry from the beginning," said Dr. James Taylor, ritualx founder and president. "Over the past several years, we have experienced tremendous growth. We have also developed new products and recently introduced a new customer-centric process to help individuals find the CBD product that works best for them."
The new products include various collections of CBD formulations in tinctures and balms. There are 20 different formulas in total.
"We know from experience that CBD works differently for different people. There are countless variations in the manner which CBD products can be produced. There are different strains, different extraction processes, and a wide variety of enhancements, such as terpenes, that can be added to make up a final product," Taylor explained.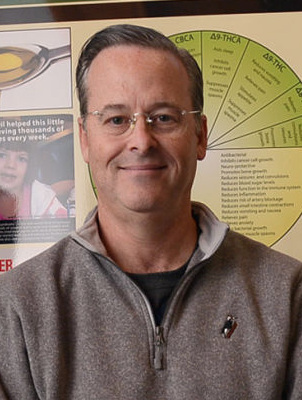 In addition to the 20 formulas, ritualx also offers individual consultations. Consultations can be conducted in-store or over the telephone.
During a consultation, a trained hemp educator walks the customer through a series of questions about their current situation and health goals, creating a personal profile for that individual. The personal profile is entered into a patent-pending computer program with artificial intelligence designed to generate recommended products for the customer.
Customers may purchase a trial kit that contains four bottles from the 20 formulas and a personal journal. They are then asked to try the recommended formulas, one per week, over the course of a month and keep track of their results.
"The entire process is very interactive. The customer's involvement is critical to their success. We act as partners and educators with our customers. We are with them throughout their journey to better health," said Jake Garner, a hemp educator at the ritualx store in Southern Pines.
In addition to offering CBD products and product support, ritualx also offers a dedicated nurse call line to answer CBD and health related questions.
General store hours at the Southern Pines store are Monday through Friday, 8 a.m. to 5 p.m., and Saturday 10 a.m. to 3 p.m.
The Rockingham store is located at 921 E. Broad Avenue. Store hours at the Rockingham location are 11 a.m. to 4 p.m.
The phone number for both stores is (910) 687-HEMP (4367). More information about ritualx can be found at www.ritualxcbd.com.