Two months of pandemic restrictions and disruption have delivered hardship and opportunities to local restaurateurs, though not in equal measure. With dining rooms closed, tough times have forced chefs to get creative with their social media, their storefronts and their menus.
Others, like John and Winnie Lin, have used the time to wrap up work on their newly remodeled China Garden Buffet location. The couple built a solid following over the last 21 years at their former spot on Johnson Street before deciding last year to move around the corner to the former Ruby Tuesday building at the U.S. 15-501 and U.S. 1 intersection in Aberdeen.
The new restaurant opened Monday, though it's limited to carry out for now.
"It feels like we've been working on this forever," said Winnie, with a laugh. "We started construction and we were running the other restaurant. Then with the pandemic, everyone had to pitch in."
The new building is not any bigger than their old spot, but what it did provide was an opportunity for the family to finally own and invest in their community. The new space will incorporate a cafeteria-style take-out buffet using staff servers, in addition to the traditional menu.
"A lot of places are reopening. People will have more choices so we wanted to be ready to get things rolling," Lin said. "First impressions are important. We were ready for a fresh start and to put some character into our new place. We have missed seeing people."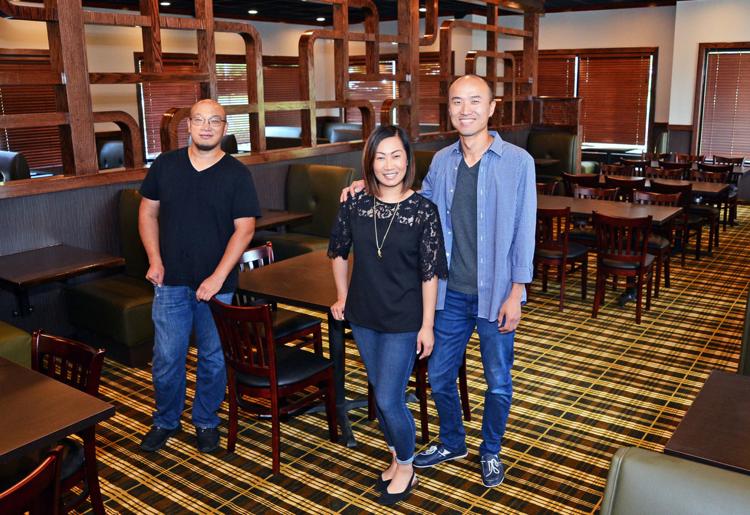 The new China Garden Buffet fronts to U.S. 15-501/U.S. 1, with a secondary access road connecting directly to the lighted intersection at Magnolia Drive.
Behind the restaurant is the long shuttered McBrayer Leith auto dealership. In September 2019, the Aberdeen Town Board approved a rezoning and conditional use permit for a new shopping center. D & N Development, LLC, announced plans to construct five buildings, with space for retail use, a restaurant and a 25,080-square-foot gym. No future tenants have yet been announced, and the project seems to be on-hold for now.
Nearby at the former Panera Bread location, a First Watch restaurant chain is offering traditional breakfast, brunch and lunch favorites. The company has more than 365 restaurants in 29 states.
Right next door, the popular Moe's restaurant has also recently reopened following a scheduled remodel of its existing space.