Broad Street is defined by its walkability and charm. And block by block, all of downtown Southern Pines is seeing an uptick in development interests with historic home renovations, infill building, and commercial redevelopment infusing the local economy.
"Downtown is Southern Pines' centerpiece and is arguably the town's key asset," said former mayor Mike Fields.
Together with his business partner, Dave Crisafulli, the two friends are part of the transformation at the Encore Center, a new performing arts venue that opened on New Hampshire Avenue last month, and the soon-to-open Hatchet Brewery on Broad Street.
"Because of its importance in the fabric of our community, we want to invest in downtown and so we look for properties and potential projects that will enhance the commercial and civic vitality of the area," Fields said. "We believe that there's only so much that the public sector can do. Private investment is needed in order to maintain and enhance downtown's vibrancy."
The Encore Center opened in late August in the former Powell Funeral Home building. The exterior of the historic brick structure is much the same, but, inside, a six-figure renovation added dance and music studios, along with repurposing the chapel to become a new, intimate performance venue.
Sarah Lankford, Encore's owner and founder of Cameron-based Carolina Performing Arts Studio, wanted to create a family-friendly space that was convenient and affordable.
The inaugural season of the Encore Center is already underway with class registration and theater productions that will feature time-honored classics including The Legend of Sleepy Hollow, A Christmas Carol, and A Little Princess.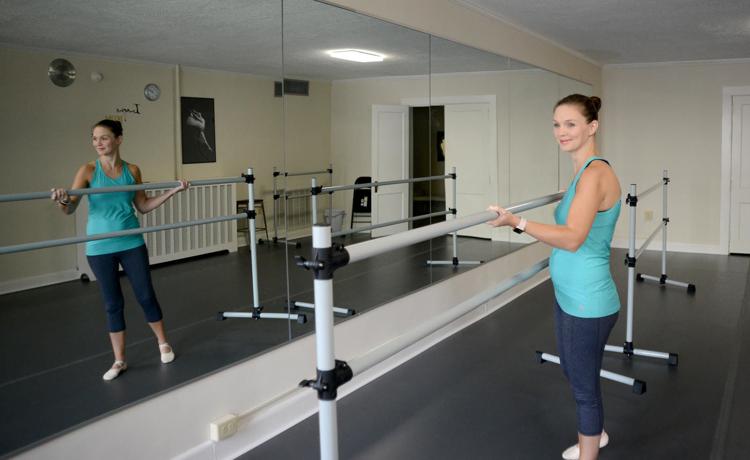 "When we had the opportunity to purchase the Powell Funeral Home and secure the Encore Center as a tenant, we saw this as another great fit for enhancing that downtown vibrancy," Fields said.
However, the building retrofit is nowhere near as extensive as the Hatchet Brewery building, because Lankford was able to figure out creative ways to use much of the existing floor plan.
Construction is ongoing at the corner of Broad Street and West Illinois Avenue, where the county's fourth microbrewery will be the new anchor tenant for the Broad Street Plaza shopping center.
Hatchet Brewery owners Greg Walker and Mike Carey met when they were neighbors in Spring Lake, while both were stationed at Fort Bragg. They spent two years bringing their dream from paper plans to reality.
"The whole business concept was focused on Southern Pines from the very beginning," said Walker. "It's a tight-knit community and we wanted to fall into that community."
The renovated former office space includes an outdoor patio abutting the sidewalk, and the addition of garage-style windows, a contemporary facade and glass storefront doors.
Jake Kerr of Welding Wood, a Southern Pines-based custom wood and metal crafter, handmade the new bartop and all of the table tops for the brewery.
Originally announced with a late summer opening, Carey said they hit some unexpected snags. But the brewing equipment is in-place and their 20 taps will be flowing by mid-October.
Crisafulli and Fields believe the new taproom will help extend the active portion of the Broad Street corridor through downtown to the South Broad area. This key gateway has also proven attractive for redevelopment, with Cooper's Auto Choice setting up shop in the former Bill Smith/Crossroads Ford dealership and a new Fidelity Bank building planned.
"We hope to improve the very walkable "Main Street" character of downtown by generating more pedestrian traffic in this area," Fields said, noting the brewery will be operational during daytime and evening hours. "The owners of the brewery envision their establishment as a place for the community to gather and converse whether inside the taproom or outside on one of the two patios."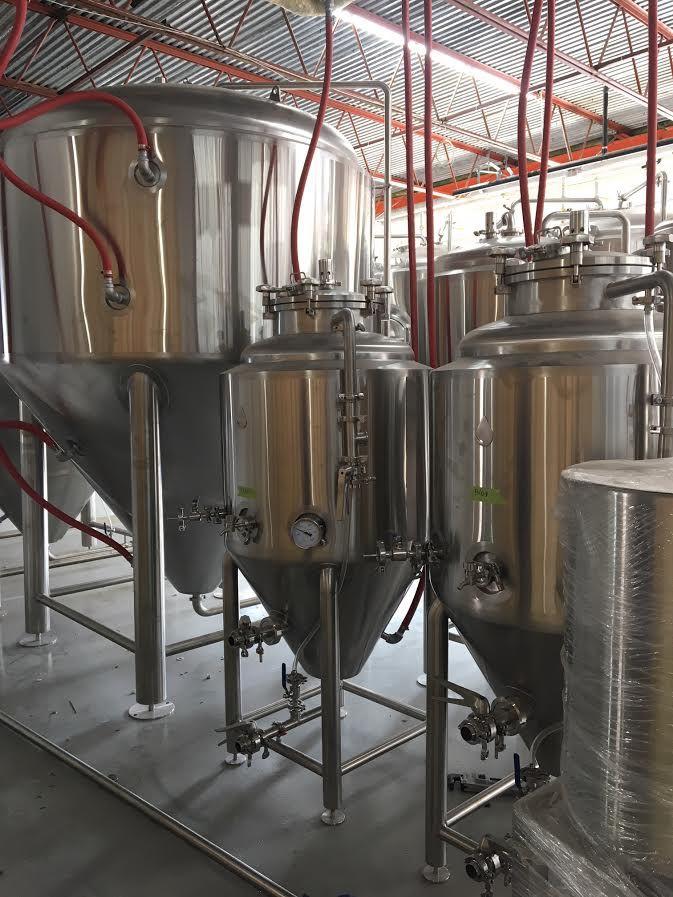 The partners' initial Broad Street Plaza investment saw the development of a four-unit townhouse project on the adjacent parcel. Next came upgrades to the 1960s-era strip center to retain tenants like Broad Street Barbers — a 50-year-plus Southern Pines landmark institution — in addition to recruiting new interests.
"We've always felt that a unique mix of businesses is a great asset — not only for us but for the town as well," said Fields. "We are very excited to partner with these young entrepreneurs. These two new businesses will help keep Southern Pines downtown the envy of other similar-sized communities in our state."
Crisafulli and his wife, Julie, live in one of the newer townhouses adjacent to the brewery.
"We walk everywhere. That is why we wanted to live downtown. We both were used to living in more urban environments," he said.
He said the demographic shift in Southern Pines represents an infusion of young, military families who are playing a vital part in the town's revitalization.
"I'd like to say that Mike and I are geniuses," he laughed, "but the military presence has driven our success. In any town, you have that one primary economic driver for jobs and growth. We are fortunate here that it is the military."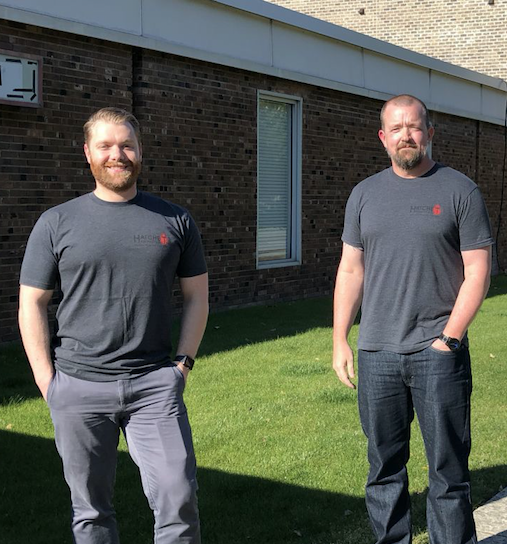 "And it is not just soldiers but their spouses, who are very entrepreneurial. We have husbands and wives creating downtown businesses that have been successful," Crisafulli added.
And, importantly, as foot traffic has increased, parking has become a premium feature for prospective tenants. Both Broad Street Plaza where the brewery is located and the Encore Center building have on-site parking, a rare perk in the downtown area.
"You would be surprised even at 6 a.m. how many joggers and walkers we have along Broad Street. It's like a flood," Crisafulli said. "And it feels very safe. We have this great sense of community."