Pinehurst Resort announced the permanent layoffs of 300 employees this week. A large percentage were part-time food and beverage staff.
"It's important to note that no one did anything wrong here. These employees have made countless contributions during many of our best years at Pinehurst. We're doing everything in our power to get them back to work as soon as possible," said Pinehurst President Tom Pashley.
Earlier this year, the resort shuttered its hotel operations and most of its restaurant outlets for 59 days as a result of a dramatic volume decrease caused by the coronavirus pandemic.
"As we bottomed out during the quarantine, we dropped from approximately 1,400 employees all the way down to 200," said Pashley. "As our hotels and restaurants have begun reopening, we've brought back over 800 employees to work."
"So we're just over 1,000 employees working now and we anticipate adding back many more as we open the Holly Inn later this month."
Food and beverage and banquet employees were most heavily impacted with the ongoing restaurant and indoor gathering restrictions.
The resort has created an "internal talent pool" website that will allow former employees to quickly apply for any open positions. In most cases, Pashley said, they will only be rehiring from the group of recently laid off employees for the remainder of the year.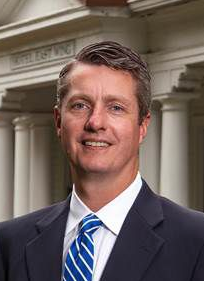 Looking ahead, he projects a significant reduction in the overall business levels compared to last year's record-breaking occupancy rates. On a more positive note, the concept of a "drive market" has expanded to upwards of a 10-hour drive -- a shift that impacts both leisure and business travel.
"Clearly, the meetings business is still lagging and we continue to see events postponed and sometimes cancelled."
"We're happy that we've been able to bring back over 800 employees from a temporary layoff," said Pashley. "And we hope to hire back as many of our impacted employees as possible. After all, it's our employees who put the hospitality in the overall experience."