Taking in a practice round last week at Pine Needles Golf Club in Southern Pines, English golfer Laura Davies crushed her tee shot.
The defending U.S. Senior Women's Open champion had dropped by to play a round at the home stomping grounds of the grande dame herself, the late Peggy Kirk Bell, in anticipation of the 2019 U.S. Seniors Women's Open Championship.
"This is a great championship to have here. It is important for us, for women's golf and for our community and state," said Kelly Miller, president and CEO of Pine Needles and Mid Pines.
Bell, who died in November 2016 at the age of 95, bought Pine Needles and Mid Pines across the street, on Midland Road, in 1953. Together with her husband Warren "Bullet" Bell, the couple grew them to an enormous golf presence in Southern Pines.
Her crowning achievement was getting the USGA to bring its prestigious U.S. Women's Open championship to the Donald Ross-designed course at Pine Needles in 1996, 2001 and 2007. Last year the club announced it will again host the Women's Open in 2022.
But there's something special that will happen during the 2019 Senior Women's Open. Rather than packed stands and huge crowds, this event is expected to provide a far more personal experience for players and spectators alike.
"Instead of behind ropes, fans will get to walk behind these ladies like how it was in the early days of tournaments," said Phil Werz, president and CEO of Pinehurst, Southern Pines, Aberdeen Convention & Visitors Bureau. "It speaks to the roots of golf."
From a fan's perspective, it is the perfect venue to better understand what Donald Ross, Peggy Kirk Bell and Pine Needles have meant to the game of golf.
"There is so much history here. This event will only magnify that," Werz said.
Miller said the U.S. Senior Women's Open, which held its inaugural event last year in Chicago, provides a national audience through television coverage.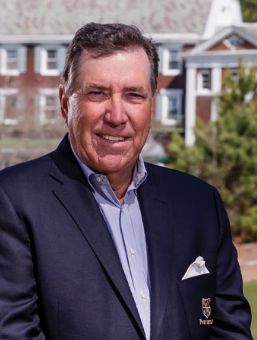 "You can go back a long time ago to when championship golf first came to the area up to this new event. There has been a steady progression," he said. "What it does is help confirm in the minds of people that this is the home of American golf and it is the home of championship golf."
Back in 2007, Pine Needles broke the record for attendance and the number of hospitality sales for a U.S. Women's Open.
"We are fortunate to have terrific corporate support, spectators support, and the town of Southern Pines and the state's support," Miller said. "They all understand and are aware of the importance of these events and how our community is viewed by people."
A good example is the Department of Transportation (NC-DOT) decision to delay construction work on a planned roundabout on Midland Road, to accommodate expected traffic in May.
"A key reason the USGA keeps coming back to Moore County is because all of the municipalities are so supportive," Miller said.
Werz said close to 500 room nights have already been booked in anticipation of the championship, and he expects that number to double by mid-May.
"The impact of this stems from last year's inaugural in Chicago. It was an outstanding success," he said. "These are legends of the LPGA tour. These are players who resonate with golfers who have known them and watched them play for decades. It will be exciting to see them in the local area on a legendary course.
"The long term benefits of the tournament will be realized for months beyond when it happens," he added."
Laura Davies is but one familiar face that will take the field at the 2019 U.S. Senior Women's Open next month. The consummate player, her titles include 85 professional wins worldwide, including 20 on the LPGA Tour and four majors.
"She is very competitive. We couldn't ask for a better defending champion," said Miller, noting Davies has played in each women's open championship held at Pine Needles.
"Truthfully, the women play a game far more familiar to the average person. They are absolutely phenomenal players, but the clubs they use, the hybrids and not a lot of irons, people can learn a lot by watching these gals," he added.
The women players are also known for being friendly, particularly with the game's youngest fans. Like previous women's championships at Pine Needles, children's tickets will be offered at no cost during the U.S. Senior Women's Open.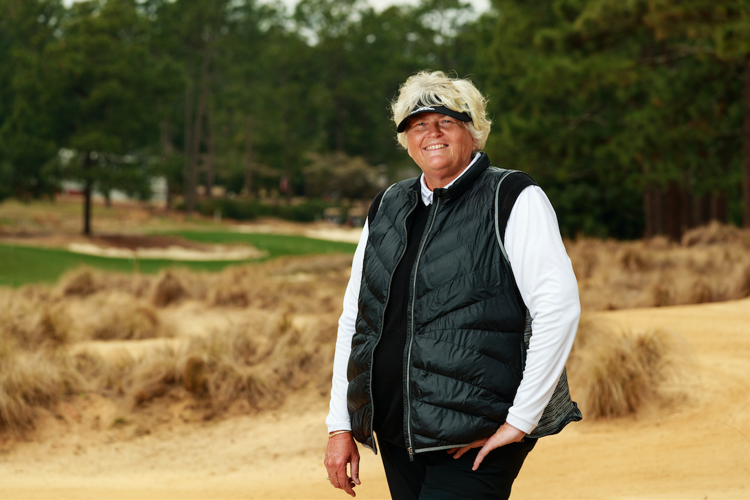 "We expect to attract a range of fans. These events tend to be very local in nature, though our 'local' extends out about 100 miles, but championships and golf events bring in a local fan base," Miller said. "We see a mix of men and women and we see a great mix of old and young."
Getting ready for the players — and their fans — means a lot of prep work is underway on the course itself.
"We are overseeding with rye grass, we've put down a little more fertilizer and we've upped our labor a bit to keep up with mowing," said Pine Needles' golf superintendent David Fruchte. "We're doing a little more of anything we would normally do."
The up-and-down weather has been a challenge. Everything has grown a little slower and thinner because of the wetter and colder late winter and early spring.
"The greens should recover but we are babying them through right now," Fruchte said.
The newer Bermuda mini-dwarf greens are part of golf architect Kyle Franz's restoration of the Pine Needles course in 2016-17. The main goal of that project was to return the course to how Donald Ross had originally designed it.
"We wanted to improve the strategies and improve the playability," said Franz, of Southern Pines-based KMF Golf Course Design, "to try to make the golf course similar to what he intended."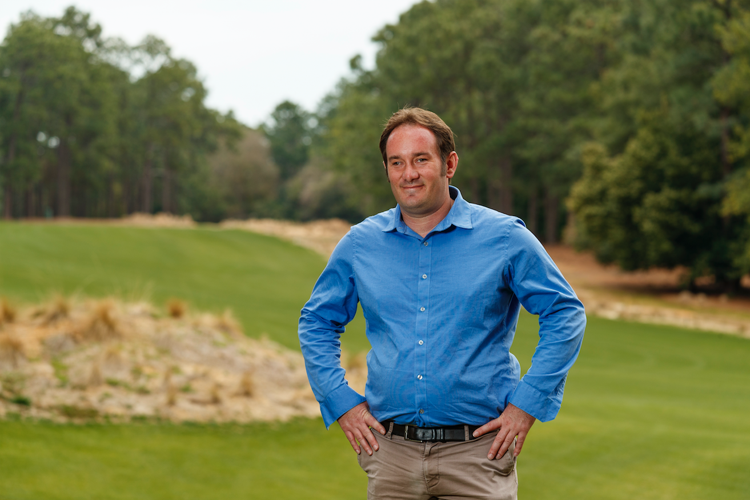 The intent was not to make Pine Needles any easier or any harder to play, "just more fun and more interesting."
Franz said when dealing with a 100-year old golf course, all sorts of factors have conspired to shift the design away from its roots. Vegetation and trees grow up, greens get flattened down, even the varieties of grasses often have changed.
"But all these changes, it can be so slow that no one notices," he said. "So we start by going back and looking at historical aerials (photographs) to develop a plan."
Franz had previously worked with Pinehurst Resort on the restoration work at its course No. 2.
"That gave me a good feel for the style and makes it easier when you lack photo evidence. You have a feel and impression of how it would have looked and played back then."
His work at Pine Needles included widening or narrowing the fairways, depending on the spot, and adding rugged, natural style bunker sand traps. Franz also converted the greens and etched in the details with subtle mounds and hollows.
"The 2019 U.S. Senior Women's Open will be our first round with championship players," said Franz. "Uniformly we've had good feedback on the restoration but we are eager to unveil it to a national audience."
"We are trying to maximize and celebrates Ross's work. He had such a great impact on American golf," he added. "This has been a dream come true for me. It is exciting to polish the apple and get it back the way he intended."
The Senior Women's Open will be conducted May 16-19, 2019. Tickets can be purchased at usga.org.