The homemade tzatziki sauce is made in five-gallon batches. That is the only way Oresti Arsi can keep up with demand.
Last November, the owner of Meat & Greek food truck hit the road with his wife, Brittany. The couple served gyros and fava beans from Moore County to the Triangle, but it was their specialty sauces that really drove the crowds wild.
"We would have people standing in line 15-deep. It was amazing," Brittany said. "But the challenge with the truck is we didn't have enough room to sell extras. People kept asking to buy more of the tzatziki sauce."
The Arsis were also coping with an explosion of interest in catering calls. Their "breaking point" was Epicenter, a three-day musical festival in Rockingham last May. The event's promoter tapped Meat & Greek to provide food for several hundred of their workers.
"We had a great time. But we could not do that volume out of the kitchen we were at," Oresti said, of their co-working shared space agreement with Thyme & Place off Morganton Road. "That spurred us on."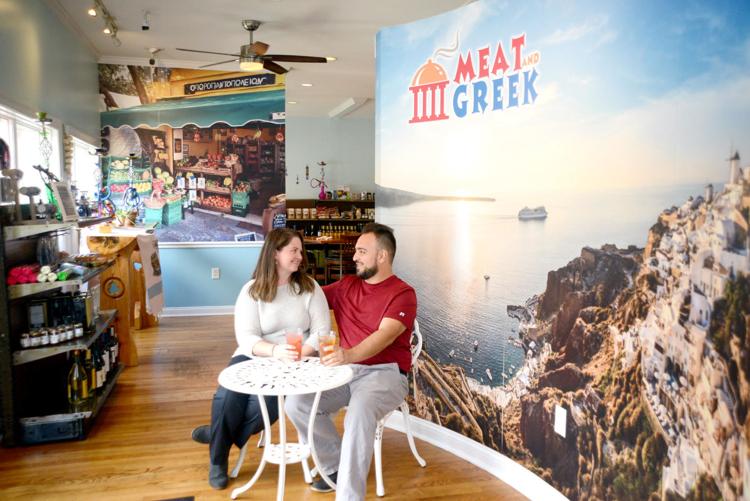 Looking for new digs brought them to downtown Southern Pines, where they opened the brick-and-mortar Meat & Greek Eatery and Market on West Pennsylvania Avenue in June. At the same time, the couple also added a dedicated catering truck to their fleet.
Now — right at their one-year anniversary mark — the Arsis plan to expand their reach once more with a second as-yet-unnamed food truck that will offer a unique Greek-Mexican fusion menu.
"We don't like to say no. This is our passion and it's so much fun to hear compliments. It is a joy to share such good food," Oresti said.
Oresti grew up cleaning and waiting tables in his family's restaurant, Corfu Taverna, in the downtown Southern Pines space that is now Chapman's.
He first saw Brittany when she dropped by for lunch with coworkers, then a second time a few months later when she brought along her family. Before the end of that second meal at Corfu, Oresti seized the opportunity to corner Brittany's grandmother when she stepped away from the table.
"I recognized Brittany as soon as she came in. I told the other waiter, that's my table," Oresti laughs at the memory. "But I knew I had to win over the grandmother first."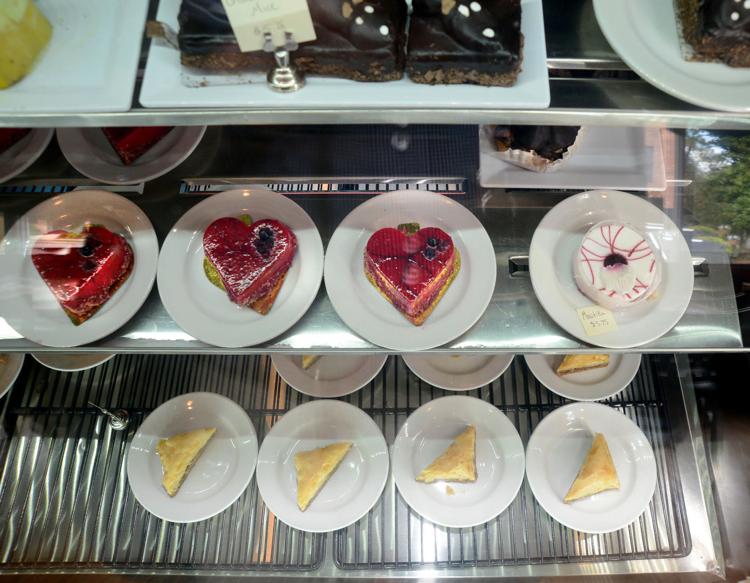 It took 23 phone calls before his future bride agreed to their first date, though he clearly made a strong impression.
"Ever since then, every single day we've been together. 12 years now," Brittany said smiling.
The Arsis are also surprisingly well-rested looking for the frenetic pace they keep. Did we mention the couple have four school-aged children as well?
All of the kids love pasta, though each has their Greek favorites, according to mom. Dea,10, and Ardi,8, like gyros, Ajla, 5, loves spanakopita, and three-year-old Era will eat pita and tzatziki "all day long."
"We were a bit worried about managing our time when we opened the restaurant. That is why we started with the food truck because we had that hesitation," Oresti said.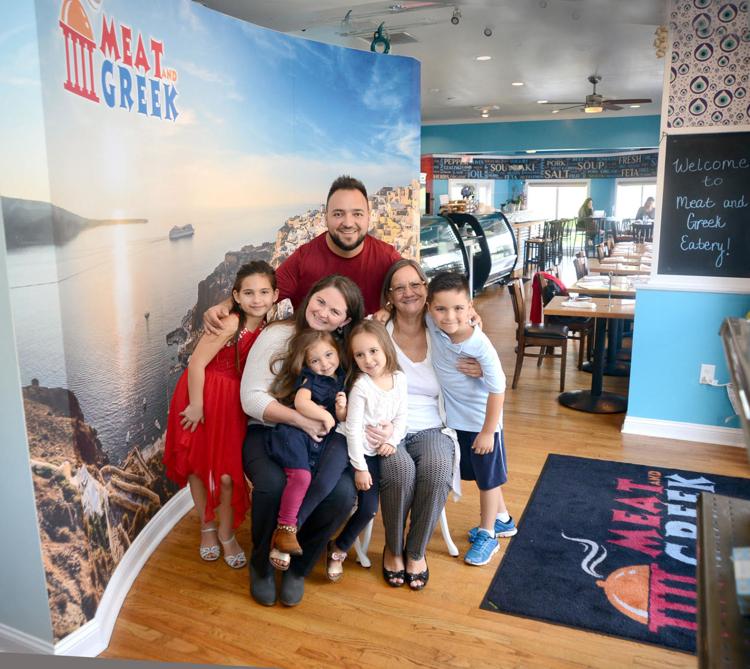 So instead of fine dining, they modeled their restaurant with a flexible, fast-casual feel. Customers order at the counter then seat themselves on the busier or quieter side of the restaurant: it's their choice. The smaller banquet room can also be closed off from the rest of the restaurant and rented out for small groups.
In a nod to the popularity of his parent's Corfu Taverna restaurant, Oresti added their famous pan-seared grouper with a lemon garlic caper sauce to his menu.
Other newer menu items include pizza with a pita-style dough and Greek flavors, plus four different meats roasted on spits.
Meat & Greek Eatery also features a gourmet food shop inside the restaurant. The shelves are stocked with Greek specialties like olive oil, coffee, spices and a variety of wines, plus ready-to-heat dinners.
xpanding the business hasn't meant cutting any corners, Oresti said.
He still personally makes all of the homemade sauces and marinades, and prepares the meats for the restaurant, catering orders and the food truck.
"Our number-one goal is to not let our quality go down with being busy," he said. "We've had beautiful support from the community but it has been a little breathtaking."
He anticipates the new Greek-Mexican fusion food truck will be ready for the road in another month or two.
One big task ahead is naming it and finalizing the menu. The Arsis said they've based the Greek-Mexican fusion concept around flavors from each cuisine. An early experiment was putting together different combinations of avocado and tzatziki sauce.
"It was really good!" Brittany said, noting the new food truck will have traditional Greek-style spits of meat marinated in Mexican spices.
"Before we name the truck, we will be trying out a lot more recipes. And we love puns, so it'll be fun to build our menu," Oresti said.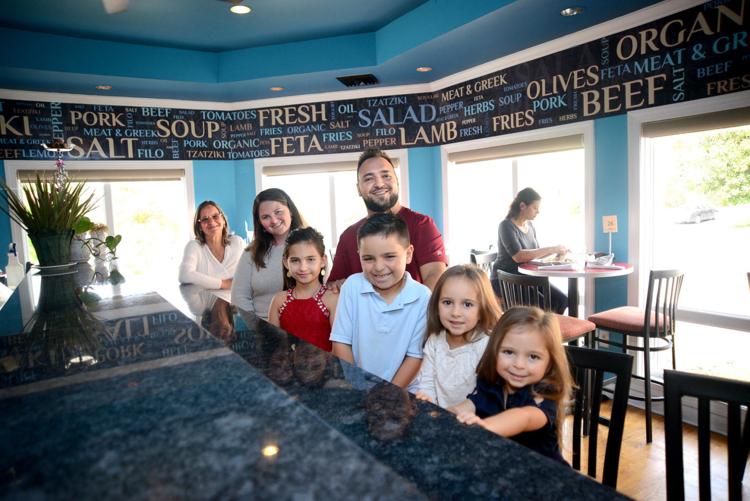 As they talk, the couple bounce easily and comfortably in conversation from talking about the kids, to the different flavors they're creating, to the future.
"We like to go work in the food truck together more than anyplace else," Oresti said. "It is hotter and harder work, but it's more fun too."
They also see it as a natural extension of their mostly word-of-mouth advertising.
"When people ask questions about the food, we are the ones to answer. And we are the face of the business and enjoy traveling around," he added. "We like to see what is going on out in the community."
Find Meat & Greek Eatery and Market at 290 W. Pennsylvania Ave. in downtown Southern Pines. They're open 11 a.m.-9 p.m., Monday to Saturday. Or catch up with them on Facebook or online at meatandgreektruck.com