Tracking growth in Moore County means looking in all directions. On Murdocksville Road north of N.C. 211, this once sleepy section of town is getting a fresh look from developers and companies looking for space to branch out.
From a new senior apartment complex scheduled to open this month, to the new Golf Pride headquarters under construction, to the shops along Central Park Drive and Central Park South, business is growing.
Pinehurst developer Marty McKenzie envisioned this future years ago when he purchased great swaths of undeveloped land between N.C. 5 and Murdocksville. Life has caught up to him.
"Everyone laughed at me. They called it Marty's Folly," he said, recalling Central Park Drive as an entrance road to nowhere that he first built. "There was no traffic on it for years. But they didn't realize what I saw."
He saw Pinehurst as a unique place and believed it would grow on the only unrestricted boundary line, which was to the north.
"I bought all this land and just sat on it for 15 years. There was nothing here. The squirrels wouldn't even come across the road," he said.
Today, this corner of Moore County features multiple shopping centers, a hotel and a complex of professional offices. Just behind the commercial hub, a burst of home building is changing the landscape along Murdocksville Road.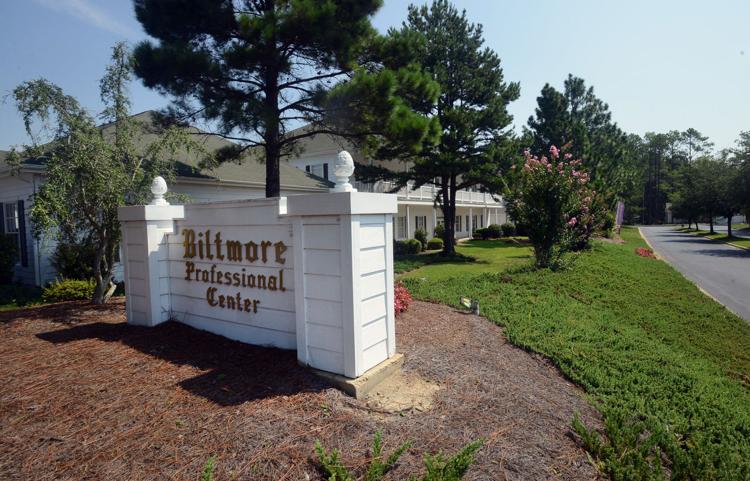 "I like to understand and study things. For every house built there is a certain amount of square footage of retail and warehouse needed. It is math, not magic," said McKenzie. "I also watch what the public wants and put that in consideration. I looked at this land and said, "Let's be the best we can be." And when I had the opportunity to build, I built as fast as I could."
He designed buildings that mimicked the historic architecture of Pinehurst, believing strongly that people should be reminded of the area's rich heritage.
"It's interesting to see where we are from and where we are going. We are not better than anybody else, but we sure are darn different," said McKenzie.
Nicole Dunstan serves as the marketing director of Olmsted Village Co. and oversees leasing for several signature properties, including Olmsted Village, Biltmore Place, the historic Pinehurst Theatre Building and nearby Department Store Building.
"Our landscaping and architecture is a big part of who we are and how we present ourselves. The way we have designed the area, we want to bring that southern charm to your shopping and dining experience," she said. "There are just a few open spaces left and we are trying to pick and choose who we want to best serve our customers."
Central Park South is the shopping center located closest to the Murdocksville intersection. Real estate professional Marcus Larose of Coldwell Banker Advantage said space there is at a premium.
"Three years ago, there were only three tenants. Now, we are one and half units from being 100 percent full," Larose said. "I attribute that to the owner putting money into the property — a lot of money."
This re-investment includes new parking areas, new roofs, updated irrigation and new landscaping.
"But a lot of this is timing," he added. "The commercial market has really taken off in the last 18 months."
All along Murdocksville, new houses line the road. A little farther north, Larose said the Juniper Ridge subdivision has been "unbelievably successful."
That neighborhood includes 65 lots. Of those, 38 have been sold, 11 more are in permitting or construction, and there are 16 lots left available.
"These are large homes at 2,800 to 3,500 square feet," Larose said. "People are buying here because we are running out of affordable lots in Pinehurst. We are seeing younger families, typically military families. Most retirees are looking for homes closer to the village center.
"We are back to the point where people are paying for location again." 
Also along Murdocksville, near the gates of Pinehurst No. 8, a new Global Innovation Campus is under construction.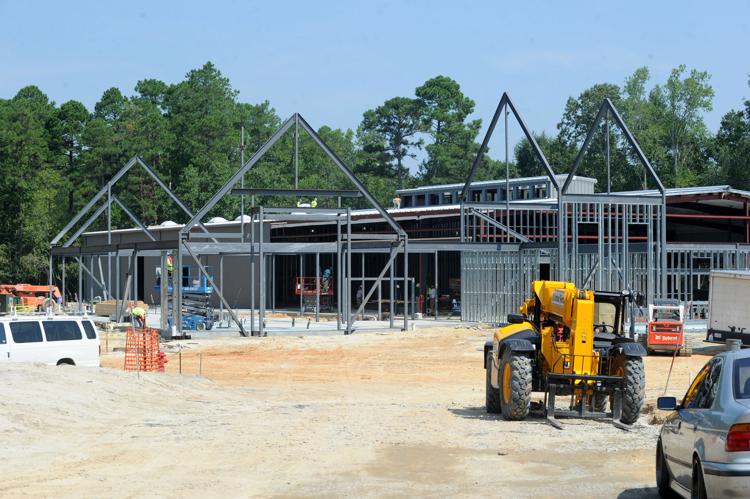 Southern Pines-based Golf Pride, the sport's largest manufacturer of golf club grips, is building a new $8 million facility that will include corporate offices, a consumer interactive wing, and its research and development operation.
The 36,000 square foot building is scheduled to open in 2019.
A chip shot behind the professional offices at Biltmore Place on Murdocksville, construction of the Pinehurst Senior Apartments complex is much further along: the first tenants could move in this month.
Stephanie Clay of Excel Property Management said the independent living community includes 56 rental units. It is designed as an age-restricted facility for seniors on limited incomes.
"This is not a subsidized property but it is part of a federal program. There are restricted rents and incomes for the people who are eligible to live here," Clay said.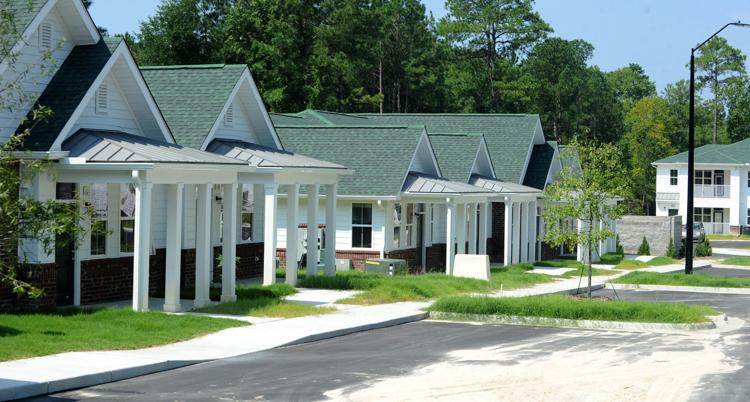 The facility has already begun pre-leasing units, which Clay said is going well. The property features controlled access, a fitness center, a community room, a computer room, an outside picnic area, and some scheduled programming.