There is no sign of a slowdown or recession ahead for the national economy, despite a rocky election year and ongoing global geopolitical turmoil on multiple fronts.
"We see the economy continuing to grow at a relatively decent pace," said economist Russell Price, who spoke Friday at the 2020 Economic Outlook, sponsored by the Moore County Chamber of Commerce, in partnership with Hicks and Associates and the town of Aberdeen.
Named a 'Bloomberg Best' for his economic forecasting, Price is the chief economist for Ameriprise Financial. He was joined at the Economic Outlook event by Dr. Michael Walden, a William Neal Reynolds distinguished professor and extension economist at NC State, who presented a more detailed analysis of the state and regional economy.
"You have to have a boom before a bust, but we've had a nice, steady pace of about 2 to 2.5 percent that is allowing us to grow."
Recessions occur when there is an imbalance, such as high consumer debt.
"We are not in that position today," Price said.
Consumer spending is dependent on job growth and income growth, and both have proven strong in recent years. According to Labor Department statistics he presented, unemployment rates are at a 50-year low and the number of job openings exceeds the number of people who've reported they are actively seeking work.
In addition the Federal Reserve reports consumer debt levels are low. These figures calculate financial obligations such as required mortgage or rent payments, and property taxes.
"Consumers have remained conservative," Price said, noting there is a marked difference from previous historical patterns. "Confidence is high, but our consumer debt has not gone back up."
He attributes some of this shift to a tight housing market. Homes are in short supply, in part because builders cannot find the skilled help they need in construction. Other factors include lower credit card debt, fewer individuals are making late payments on debt, and personal savings are up.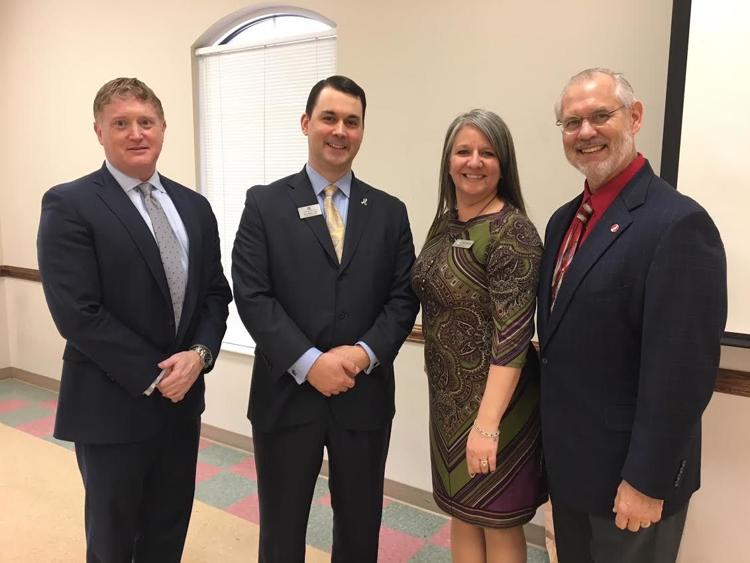 "People can't buy a McMansion because there is not a lot of availability," he said. "And credit card debt is low because we have become much more conservative. We all remember what the Great Depression did to our grandparents' generation, and what the Great Recession did. We have all been more conservative with our finances as a result."
For investments and the stock market, he said that has meant a "good run," particularly over the last six months. Price anticipated corporate earnings would rebound this year, with 2019 showing flat numbers on the heels of major tax cuts the year prior.
N.C. State economist Michael Walden said he agreed with Price's projections.
"We will continue to grow at a national level, albeit slowly," Walden said, noting that North Carolina's economy is growing faster than many other regions.
However, the state's GDP rate has lagged due to the trade war and an ongoing economic transformation away from manufacturing and agriculture, and into professional services, finance, and food and lodging (tourism).
"This helps explain the urban/rural divide. Growth increases have been concentrated in urban areas," he said. "If you haven't been to Raleigh lately, there are cranes everywhere: just like in Charlotte."
In addition, North Carolina is gaining jobs at a faster rate than the national average, but these gains are being seen on the two ends of the income spectrum -- high paying and low paying jobs.
"There has been very little growth in middle paying jobs over the last 10 years," Walden said.