The Moore County Chamber of Commerce, in partnership with Hicks and Associates and the town of Aberdeen will be hosting the 2020 Economic Outlook on Thursday, Jan. 23, 2020 at the Aberdeen Recreation Station at 8:15 a.m.
Guest speakers Dr. Michael Walden and Russell Price, CFA, will focus on an in-depth view on economic issues that will impact the Moore County business community in 2020.
Walden is a William Neal Reynolds Distinguished Professor and extension economist at North Carolina State University and a member of the graduate program economics faculty with The Poole College of Management. He will provide an economic update from the North Carolina perspective.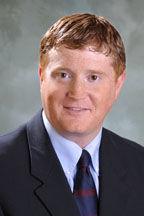 Price is the senior economist at Ameriprise Financial. He has been repeatedly cited by Bloomberg Financial as Bloomberg Best for being one of the most accurate economic forecasters in the benchmark consensus survey. Prices' views on the economy are frequently seen in the news media, including CNN and Bloomberg News. He will provide a national perspective on our economy.
"The Chamber is pleased to be able to partner with Hicks and Associates on our Annual Economic Outlook," said Linda Parsons, president and CEO of the Moore County Chamber. "This premier event allows the business community to learn the latest economic forecast nationally and regionally and how it could impact us locally which in turn helps the business prepare accordingly for the upcoming year. More importantly it provides access to two of the top economic forecasters in the country."
For individuals and business owners interested in attending, please contact the Chamber at (910) 692-3926 or via email at info@moorecountychamber.com.
This event will begin with a networking continental breakfast from 7:45 – 8:10 a.m. with the program promptly starting at 8:15 a.m. – 9:30 a.m. Space is limited and RSVPs are kindly requested.