The rolling hills of northern Moore County are dotted with family farms. The availability of this fresh harvest brings a smile to the face of Filly & Colt's owner, Karen Littlefield.
"I cook in the restaurant like I would cook for my family. I source the freshest and the best," she said. "If I can buy from them, this close and convenient, why not?"
Littlefield and her husband, Jon, first established Filly & Colt's at Longleaf Country Club in Southern Pines, before shifting north to their present location in Carthage three years ago.
"Serving fresh, locally-sourced foods has always been part of our business model. We buy from local farmers as much as possible," she said.
The restaurant is located in the former Little River Golf clubhouse off U.S. 15-501, just south of Carthage, and is open to the public. Filly & Colt's serves lunch and dinner, with different menus for each seating, plus a Sunday Brunch -- with mimosas, if you wish.
Starting in August, customers will be able to order lunch or dinner for delivery using the Grub Hub app, or ordering online from the Filly & Colt's website.
Grub Hub uses their own drivers and charges a 10 percent flat delivery fee. The service will be limited to addresses within a 20-minute drive of the restaurant, but will easily accommodate most homes and businesses in the greater Carthage area.
Littlefield said for the new delivery service she is putting together a family meal menu, in addition to the regular offerings, as a convenience for her customers.
In addition, Filly & Colt's is participating in Moore County Restaurant Week, which runs July 15-18, with special pre-fixe lunch and dinner menus at various establishments. For more information, visit moorecountyrestaurantweek.com
"What we serve on our menu varies depending on what is in season. Typically this time of year our vegetable of the day might be squash, zucchini or tomatoes," she said.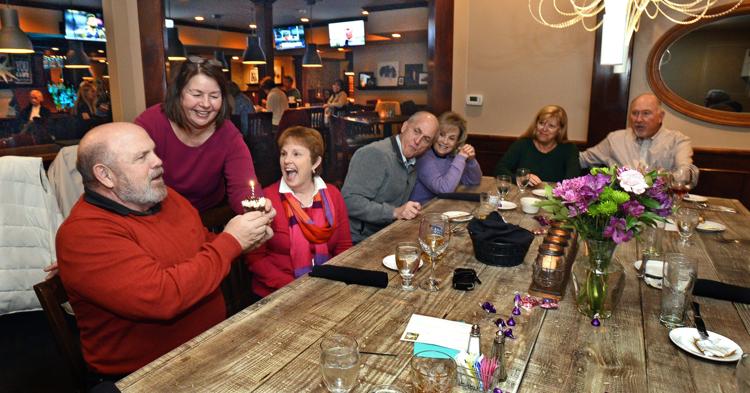 She buys sweet potatoes from C.V. Pilson Farm in Cameron, fresh collards come from Priest Farms in Carthage, and the blueberries are from Eagles Nest Berry Farm in Jackson Springs.
But her main source for local produce is the River Daniel Blue farm in the nearby Eureka community. Owner John Blue is the sixth-generation to farm the land -- which is listed on the National Register of Historic Places -- and he is the fourth, and likely last, generation to raise tobacco there.
"This year is the first that I haven't planted any tobacco," Blue said.
At one time there were 200 tobacco growers in Moore County. As recently as 1996, Moore County warehouse operators sold $33.4 million in flue-cured tobacco, with an average year yielding around 18 million pounds of tobacco.
But the Blue farm, like countless others, began diversifying into fruit and vegetable crops. In 2007, the family began operating their roadside stand, the Highlander Farms on N.C. 22 and, more recently, added Sam's Creamery featuring homemade ice cream.
When his last tobacco contract expired, Blue said he stopped growing it altogether.
"Everything has changed so much," he said.
The new splash pad opening this week at Hillcrest Park will be a nice boost for the area. The park is located less than a mile north on N.C. 22 from Sam's Creamery.
Littlefield said she counts on Blue to provide for most of her produce needs, from peaches to onions.
"It's like our pizza night every Tuesday. We make our own dough and the fresh tomatoes will come from Highlanders Farm," she said. "It's just a light, fun night."
However, the past few months have not been without challenge. Earlier this year the 183-acre golf course shuttered operations and went into foreclosure proceedings.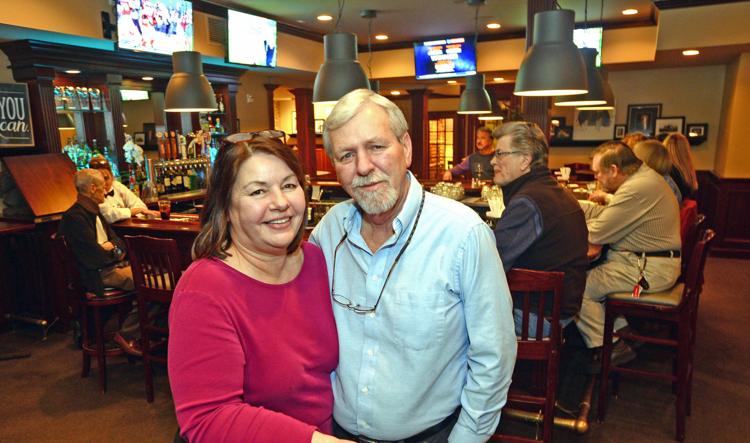 The 65 rental condominiums on property and the restaurant have remained busy, and the Littlefields are confident a new buyer will soon take ownership of the course.
Filly & Colt's is also a popular wedding destination. The kitchen offers customized menus and banquet space upstairs in the clubhouse for up to 350 guests.
"We're up about 10 percent over last year with stays, even without the course. The golfers want to come here because it is a good value and they get the chance to play different courses in the area," Littlefield said.