They say the third time's a charm. For Scott and Dede Dawson, longtime owners of Squire's Pub in Southern Pines, the old Scottish proverb certainly held true.
Nearly two years after putting their business and building on U.S. 1 up for sale, and following two previous deals that fell through -- one on the eleventh hour, the couple retired and closed their doors in mid-May.
This Friday, the former pub and restaurant is scheduled to reopen as Hennings Taste of India. This is a new larger location for owner Kamal Pokhrel who is leasing the space.
"We are opening for takeout only now. We will have full dining in July with a new lunch and dinner menu," Pokhrel said.
Also in Southern Pines, Jaya's Indian Cuisine located on May Street has established a strong following. The small eatery offers takeout and delivery service only.
Dawson said he's looking forward to spending time fishing and playing golf.
"You work your whole life and have your plans. Yes, we had hoped to sell sooner rather than later. But then when the pandemic hit, this could not have come a better time for us," he said.
"Anyone who can close the deal during a pandemic, well, you know you have a pretty darn good real estate broker, if you ask me."
Dawson even posted his appreciation on the restaurant's marquee sign, thanking George Manley of Bell Manley Properties and Bill Brock of Berkshire Hathaway Home Services.
"We had accepted one offer that didn't go through. We accepted a second offer and got within sight of the finish line. We were reducing our inventory and expecting to close and then that buyer lost his tenant," Dawson said. "Three days later, this was early March now, our broker brought us another very serious offer."
Harder still, the initial spread of COVID-19 and statewide closure of bars and restaurants in North Carolina coincided with St. Patrick's Day: the busiest weekend of the year for Squire's Pub.
"We were loaded for bear. We had so much on our shelves and had done so much prepping and brought in people for extra shifts to get ready," Dawson said, noting all of their extra food was delivered to the local food bank.
Throughout April, the couple watched the news anxiously and waited for word about the pending deal with a new investment buyer for the restaurant property.
"I told Dede that it was never going to go through because of the pandemic," he said.
On Friday, May 8, they decided to reopen the restaurant for carryout only service. The night went well and the following day, he learned that Friday would be their last in business.
They were ready to close the deal and there was a tenant who wanted to be in the building in June. That tenant was later named as Kamal Pokhrel, who had originally opened Hennings Taste of India earlier this year in a smaller space at the Days Inn in Southern Pines.
Dawson said he was always upfront with his employees about his plans to retire and that the building was up for sale.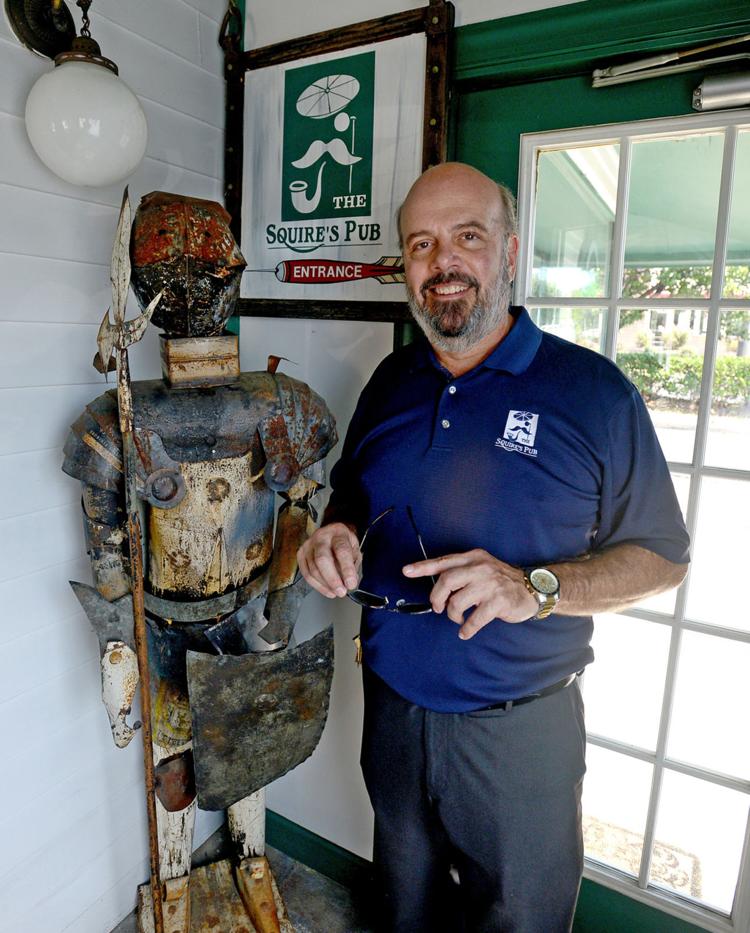 "When we announced on Facebook it would be our last night, we had only a limited staff. It turned out to be a gangbuster night," he said. "We sold out of our signature dishes and that really helped us clear out the larder."
"People came by and wished us well. It was a nice little sendoff of regulars and friends."