Virginia Gallagher is a study in balance. A mother, author, teacher and entrepreneur, the owner of Hot Asana Yoga Studio embodies the vibrant spirit of downtown Southern Pines.
Currently she is overseeing the massive renovation to the former Jefferson Inn laundry building, a historic brick structure she intends to repurpose as a three-story headquarters for Hot Asana. The project will expand her business with an online yoga studio as well as her recently self-published memoir, "Peaces."
"It's about making peace with the pieces of your life, all those storylines that add up to define us," Gallagher said. "Sometimes you have to go back and see if that definition, what you experienced, has made you a better person or not. You may look at things differently or have different perspectives at different ages."
A native of Southern Pines, Gallagher found her own peace and passion in yoga.
She took her first class in 2007, in a small studio located above the Sunrise Theater. Three years later she founded Hot Asana in the same 1,200-square-foot space, and later opened Hot Asana-branded yoga studios in West End, Durham, Colorado Springs and Hampstead, New Hampshire.
"Having my business here, having my home here, downtown Southern Pines is my universe. I always come back to Southern Pines," Gallagher said.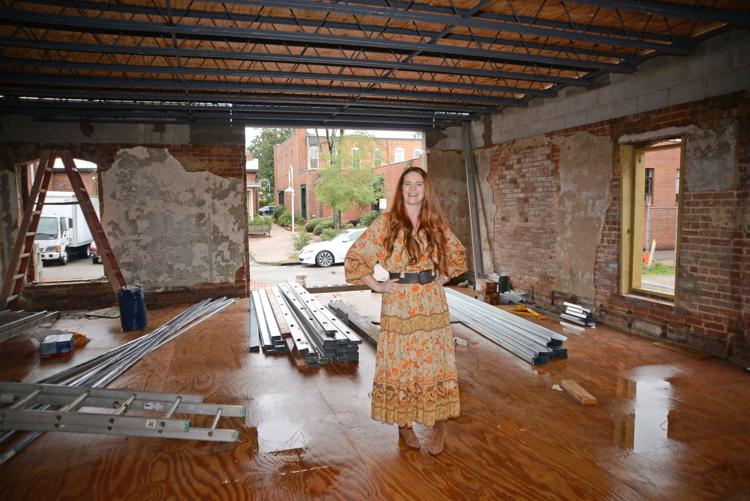 In August 2017, she purchased the former hotel laundry building with the intent to renovate it as a secondary studio space, headquarters office and retail boutique for her growing enterprise.
"Unquestionably, we are the best place to practice hot yoga. We have a good system and we are safe. But there are people who don't want to practice heated yoga. I also have one of the most respected yoga schools in the country so I needed a second space," she said.
Several years back Gallagher established a secondary studio across Broad Street, but a noise conflict with a neighboring business put her on the hunt for another spot. Gallagher next moved into the historic Belvedere Hotel Plaza, but yearned for more space. Eventually she shifted to a larger studio near Evolution Athletics in West End.
But her goal was always to bring the satellite location back to downtown Southern Pines.
"I have no plans to leave the Sunrise Theater. My intention is that Hot Asana will stay there. I am very emotionally tied to that studio with all of the energy and soul that I've put into it," Gallagher said. "But it was time for us to have a building that is our own."
Located at 10 Camelia Way, a half-block behind Broad Street, the laundry building had been left nearly untouched for nearly 50 years.
Architect Holly Matt of Pegasus Design Group drew up plans that retain the building's overall footprint. The full basement will be repurposed as a yoga studio, while the main floor will house the retail area and juice bar, and the second story is set aside for Gallagher's offices and a training facility.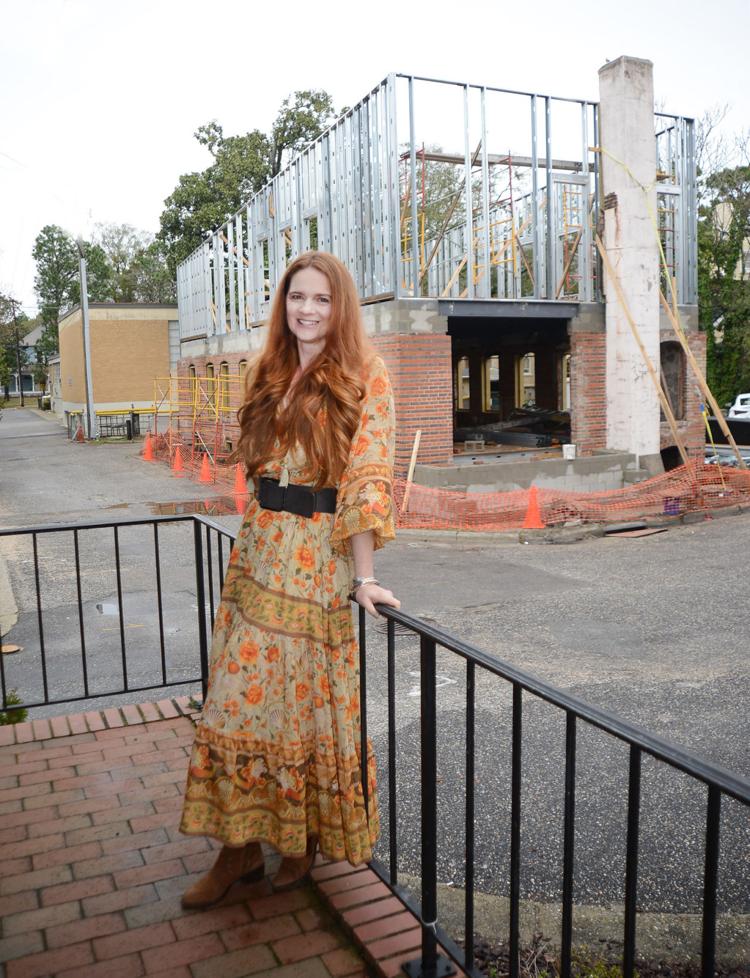 The new primary entrance on the laundry building will face the pocket park at Camelia Place near Southern Pines Escape Room, and the original chimney was left in place to provide architectural interest.
"The building was abandoned for decades, but the bones of it were spectacular," Gallagher said. "We've taken what had been one of the biggest eyesores in town and it will become one of the most beautiful buildings."
The old bricks, not so unlike Gallagher's memories, have been given a new perspective.