The North Carolina Pro Bono Resource Center, in partnership with North Carolina law firms, and the Lawyers for Good Government Foundation, a non-profit network of more than 125,000 legal advocates with lawyers in all 50 states, announced the launch of a Small Business and Nonprofit Remote Legal Clinic, offering pro bono legal consultations for small business owners and nonprofits, helping them navigate the COVID-19 economic crisis and ensuing relief programs.
Qualifying small businesses or nonprofits of 25 or fewer employees will be matched with NC firms including Alston & Bird, Cadwalader Wickersham & Taft, Kilpatrick Townsend, Mayer Brown, McGuire Woods, Nelson Mullins and Winston & Strawn, for free 45-minute consultations with pro bono attorneys who can answer legal questions and help determine the best path forward for their businesses.
Consultations will include helping North Carolina small business owners or nonprofits understand the legislative language in the CARES Act and Paycheck Protection Program (PPP), and answer any questions related to employment, contracts, commercial leases, insurance and insolvency issues.
"In the current climate, small businesses and nonprofit groups are in need of our support. We have come together as law firms to provide our expertise and guidance to these organizations, as well as to simply provide a sounding board for them," said Taylor Daly of Nelson Mullins.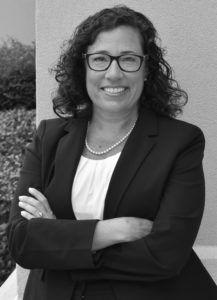 "We are excited to offer this much needed legal information and advice to NC small businesses and nonprofits. It is inspirational to see many of the NC's largest law firms harness their attorneys' expertise to help those who might not otherwise be able to get this information. In a time of genuine uncertainty and need, we are proud to offer this program," said Sylvia Novinsky, director of the NC Pro Bono Resource Center.
To learn more about the North Carolina Small Business Remote Legal Clinic or register for a consultation, visit http://ncprobono.org/csbni/