The Boys and Girls Club of the Sandhills initiated an emergency food program the same week that schools closed in mid-March. With help from Moore County Schools and an expansion of the Summer Feeding Program that the club normally offers, USDA-funded breakfast and lunch bags have continued to be distributed regularly at 26 sites across Moore County.
One of many challenges has been transporting all of that food.
A recent donation of a box truck by Everything Pines Partners Real Estate answered this need.
"Businesses can always think outside the box and it is great that they were able to do that," said Fallon Brewington, the local Boys and Girls Club's CEO. "This new truck means we can serve more meals and it also frees up our mini-bus to transport more kids."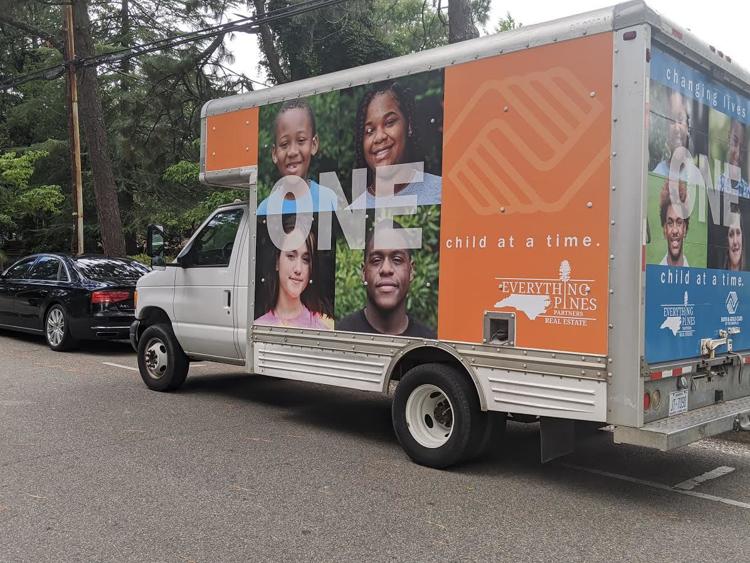 "Everyone will be seeing this truck driving around town."
Traci Cortes, director of operations for Everything Pines, said she took on the task of finding a box truck as a personal project.
"Carolyn Hallett from our executive team had heard about the club's need and we decided we would figure out how to make an outright donation," she said. "We have partnered with the Boys and Girls Club more as our company has grown and we try to stay connected to their needs."
After researching different options, Cortes said they were able to purchase a used U-Haul fleet vehicle.
"We are excited about this donation and hope others in the community will also step up with financial assistance to help the Boys and Girls Club."