In Vass, the main street is called Seaboard Street — the name of the railroad that chugged through town a century ago — but you could be forgiven for assuming it was Edwards Street.
Edwards Hardware and Feed Mill, the old Edwards five-and-dime variety shop and Edwards clothing store once filled the storefronts along Seaboard Street. It's been four years since Max Edwards died, eight since his wife, Helen, passed, and only the hardware store remains, but the couple's legacy is palpable.
"I'm not here to get rich. Worldly things never meant much to the Edwardses and those things don't mean that much to me either," said owner Johnny Perhealth. "I tell people, I'm just trying to keep their tradition going as long as I can."
Earlier this year, he shifted the hardware store down a half-block — to the old variety store — so he'd have more room for inventory. Inside, the shelves are filled with nuts and bolts, paint and plumbing supplies, shovels and feed, pretty much a little bit of everything. Outside, store regulars hold court by the front door.
"The old store was cluttered and small. It was stuff on top of stuff," Perhealth said. "Now I have twice the room I had down yonder."
Over the cash register rests a photo of the Edwardses, who Perhealth first went to work for in 1999.
"I came by one spring day. Max was real busy selling and I told him, "Mr. Edwards, I can come back and help you," Perhealth recalled. "I drove a truck delivering propane but had some free time."
On the third day, Edwards made Perhealth his own set of keys. Two weeks later, he asked him to quit driving and come work for him full-time.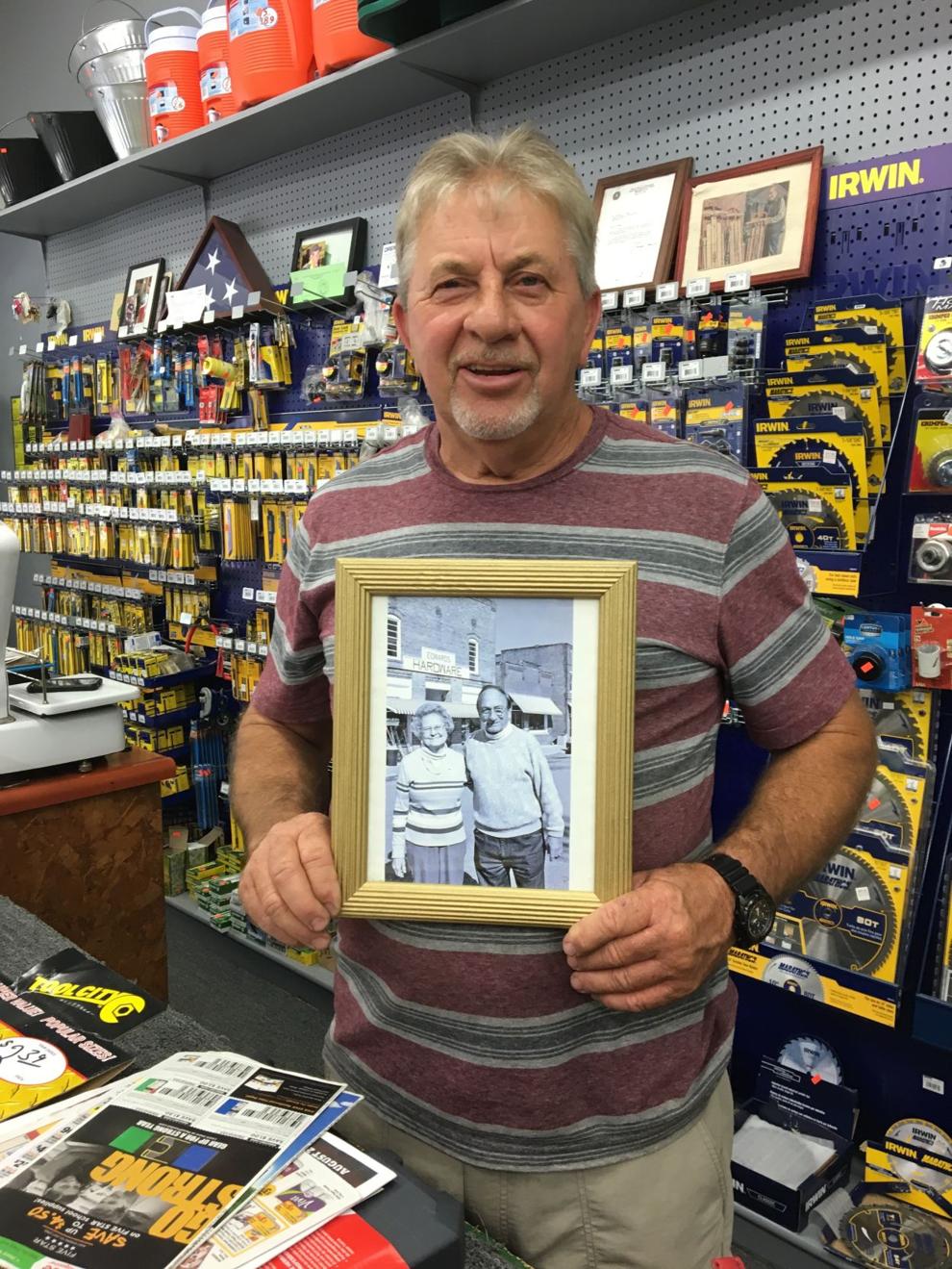 "Driving at night, I didn't even see my young'uns grow up," Perhealth said. "He told me he couldn't pay as much as driving but that it would be enough to make a living. This spring would have been 19 years."
The three of them worked six days a week, 10 hour days. Edwards knew every tool in the store, and Perhealth followed suit.
"People would ask for stuff and he could go right to it. He always told me, 'Before you can sell it, you have to know we have it,'" Perhealth said. "So I made it my business to find out everything we had in that store."
If someone was looking for something they didn't have, they would order it even if the customer went elsewhere. That way, they would have the item on-hand for the next person who came looking.
Helen was also known to offer free credit to customers: sometimes they would pay her back, sometimes they wouldn't. When they'd eat out, Max complained to Perhealth that Helen would give every server a tip, so even a fast food supper would cost a fortune.
"She would go to the bank for those gold dollar coins to hand out. She didn't care about money, she just loved people," he said. "In all the years they were married and working, I never knew them to take a vacation."
A native of Vass, Edwards served in the U.S. Army and helped form the Vass Rescue Squad, where he served as captain for 15 years. He led the squad to 15 first place trophies in state competitions and they took the top prize in the World Heavy Rescue Competition in 1971. Later, he was presented North Carolina's highest civilian award, The Order of the Longleaf Pine, by former Gov. Mike Easley.
When Edwards got to the point where he couldn't drive, Perhealth would take him back and forth to the store. On Sundays, the men would have breakfast together.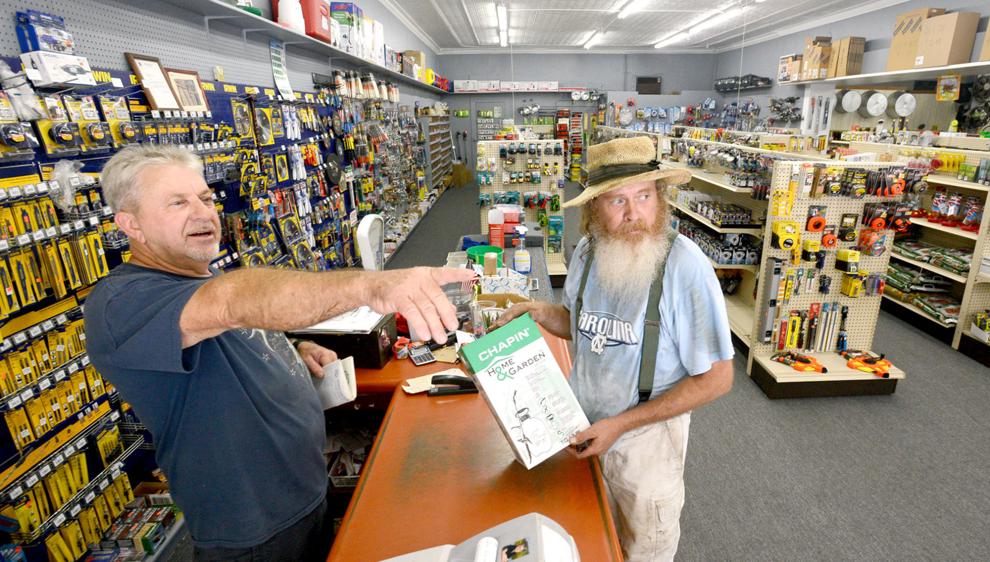 The only new name on the block is Dooder's Indoor Archery Range, right next door to Edwards Hardware, named in honor of Perhealth's son.
Helen died in 2010, and two years later Edwards signed the business over to Perhealth.
"Old hardware stores like this are a dying breed. I told him that I'd never change the name," he reflected. "They were good people and he was like a father to me. He left me everything he had, he sure did."