Duck Donuts shuttered its store in the Morganton Park South complex on Thursday. A note posted on the door offered no explanation for the abrupt exit.
The popular franchise had lines spilling out the door when it opened in August 2017. The store was owned by Beaver Creek Foods, which also operates several Duck Donuts locations in and around Fayetteville.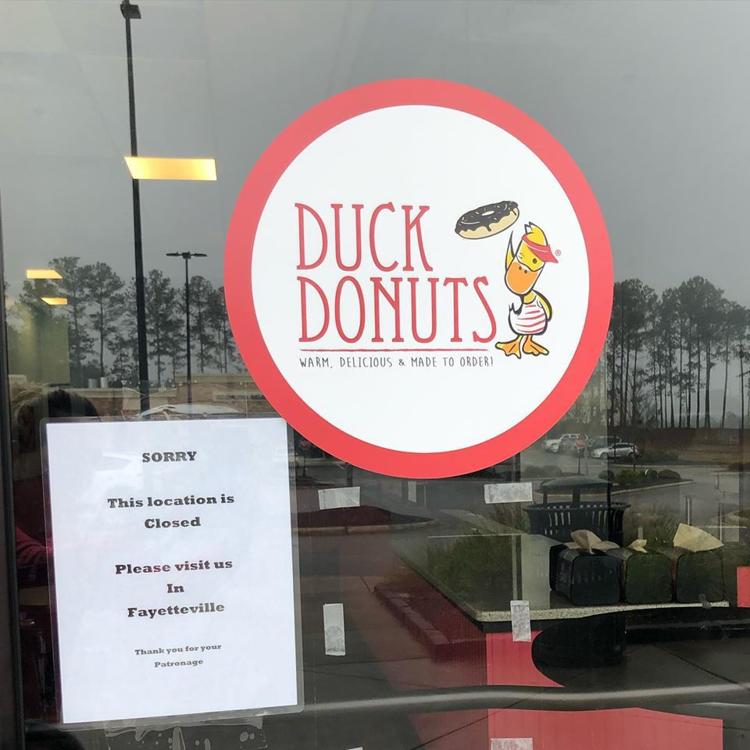 Duck Donuts was founded by Russell DiGillio in 2006. The name was inspired by the Outer Banks town of Duck, where his family vacationed for many years. By 2011, the retailer had expanded to four Outer Banks locations. The first franchise opened in Williamsburg, Va., in 2013, and there are now 90 open franchise locations and more than 145 additional contracts in 26 states and four countries.
The company is known for its fresh fried donuts that could be personalized with glazes, toppings and drizzle flavors.
The Morganton Road store had a small cafe area for seating, but was primarily designed for take-out business. 
In a Facebook post shared early Wednesday morning, the franchise announced the location would be permanently closed/
"We would like to thank all of our customers and hope you still visit us in Fayetteville," the post stated.