The shops in downtown Aberdeen have more in common than an address. Many of the town's historic storefronts have been transformed in recent years by women business owners with a knack for design and new ideas.
From the Bull Room on West South Street, to High Octane at the corner of South Sycamore, to the newly opened Twigg & Co. on North Poplar Street — and everywhere in between — the second act for this small town blends what is both timeless and trending.
"We've been waiting for Aberdeen to blossom and we are starting to see it shine now, for sure," said Betsy Saye, co-owner of ETC, a gift and decor shop located on Main Street. "I feel like we are in the right flow."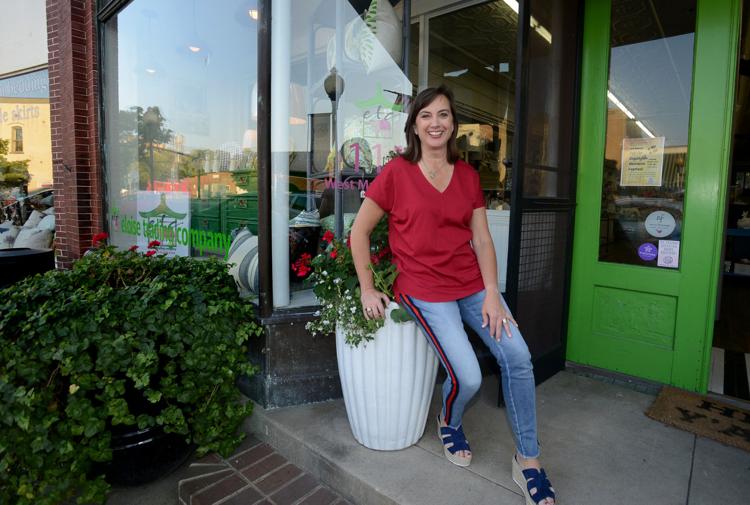 Saye and her husband fell in love with Aberdeen back in 2005, purchasing their downtown building before the couple even settled on their house. She played a key role in founding Eloise Trading Co., and together with partner Melissa Hamilton established ETC in its new spot three years ago.
Directly across Main Street there is even more transformation underway with new stores and familiar faces expanding their offerings.
Leslie Habets, owner of Jack Hadden Floral & Event Design, a gorgeous store with far more than pretty flowers on its shelves, has opened her boutique, Lily Rose, right next door.
Habets originally purchased the former Aldena's on South Street and Aldena's Florist businesses back in February 2016.
"It will be much more convenient to have my stores side-by-side," Habets said. "Lily Rose is strictly retail with gifts, home decor and gourmet foods. And at Jack Hadden, we do a lot of weddings and events and parties.
"If you stand at the front it looks calm. It's business in the front, but a party in the back," she said, with a laugh. "We stay very busy."
Habets and her family moved to Moore County 10 years ago, following her husband's career. She was a stay-at-home mom for awhile but it wasn't long before she itched to use her background in business and marketing. Hibbets began making connections in the community through volunteering and fundraising work with the Junior League and working part-time.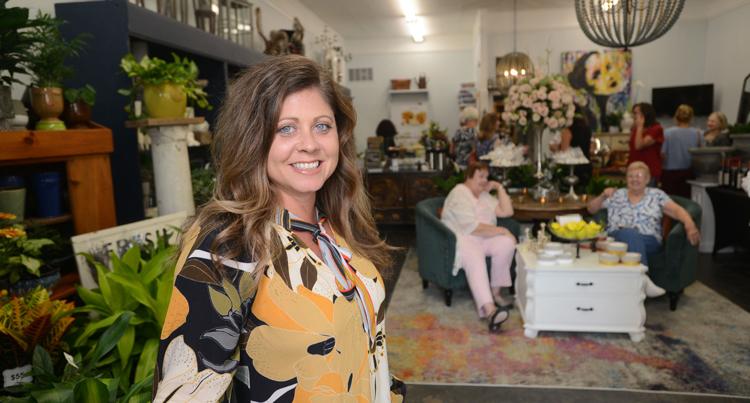 "I got my hands into a lot of different things. When I bought the businesses, I knew I wanted to take a fresh approach," she said. "I want this to be a place where our older clients feel welcome, but where we can bring in a new crowd too. I want to get people offline and actually into a shop.
"In Aberdeen, we keep seeing new vibrant businesses coming in. And a lot of people don't realize how women-owned predominant this is, which is really interesting," added Habets. "This town is a gem. It has potential and it certainly has the heart behind it."
Two doors down, the former Light Source shop is also getting a facelift thanks to Charlotte Williams of Charlotte's Furnishings & Finds.
Five years ago, Williams opened her namesake business at the corner of Main Street and North Poplar Street. But more recently she decided it was time to grow.
"I felt like every month I needed more space," she said. "So I started looking for more."
That hunt led her to the 8,000-square-foot original location of Belk department store, back in the era when downtown Aberdeen was known as "the shopping center of the Sandhills."
"My business started out as a passion and my love to help people with their home decor," Williams said. "But I really love the history of the new location, and I was thrilled to find a lot of momentos we can reuse."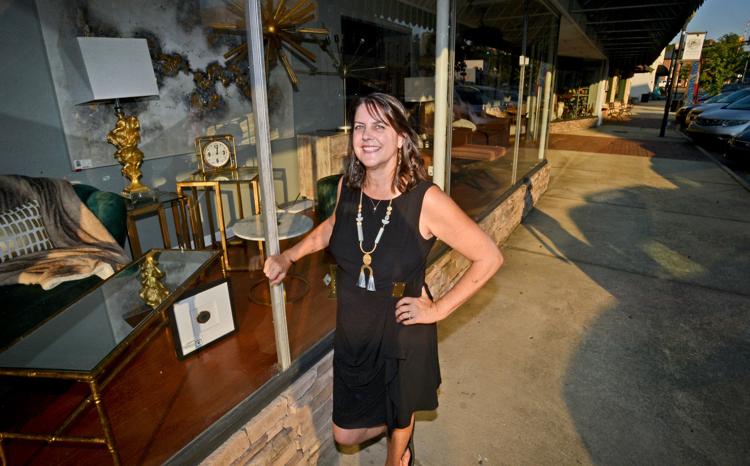 The showroom will soon reopen and Williams is also renovating the larger rear warehouse area for additional square footage for her shop.
"Charlotte's is not your typical furniture store where everything is a suite or matching set," Williams said. "We have unique furnishings. If you're trying to find something to make your home unique or fit your personality from traditional to contemporary, on either side of the spectrum, if you can't find it here then I can special order it."
Williams said she enjoys the charm of Aberdeen, especially the church bells that chime outside her door each day.
"I feel like the town is doing a good job in bringing back life into the town," she said. "And it's neat to see a bunch of female entrepreneurs. We are all working together."