State legislators greenlighted up to $18 million in performance-based state incentives this week to recruit an as-yet unnamed sports championship employer. In return, the company is projected to generate at least $800 million in economic benefits to the state over the next 10 years.
House Bill 807, also called the "Championship NC Act" was unanimously approved by the state Senate on Wednesday in a 49-0 vote. The House picked up discussion on Thursday and approved the bill on a 103-11 split vote.
The bill was sent to N.C. Gov. Roy Cooper midday Thursday for his consideration.
State Rep. Jamie Boles initially introduced HB 807 on Aug. 31, with primary sponsors Josh Dobson, Frank Iler and William Richardson.
The bill also had the support of state Sen. Tom McInnis, who represents Anson, Moore, Richmond and Scotland counties. He presented the bill to the Senate Commerce and Insurance Committee before introducing it on the Senate floor.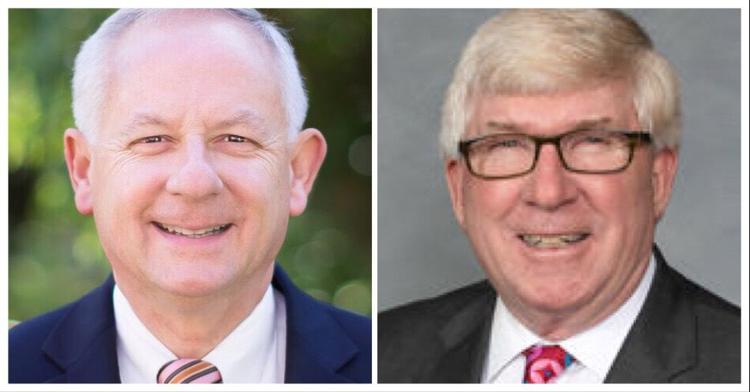 Grant funding would come through the state's Site Infrastructure Development Fund and include a transfer of $3.5 million from the One North Carolina Fund and $100,000 from the Job Development Investment Grant fund. It is also the intent of the General Assembly to appropriate an additional $14.4 million over four consecutive fiscal years, in equal installments.
The bill stipulates the unnamed company must invest $5 million in private funding by Dec. 31, 2023, and construct at least two buildings totaling 30,000 square feet. Those buildings are to be designed in a style "consistent with the surrounding campus," and will house an equipment testing center, a museum and visitor center.
The company will employ at least 35 new staff positions, and 50 positions overall, with an average annual salary of $80,000. These positions and the company's facilities must be maintained for 10 years.
In addition, the sports championship employer has committed to hosting periodic championship events in North Carolina that will generate at least $500 million in aggregate economic benefits over the 10-year term of the agreement.
Here in Moore County, an economic development effort called "Project Woodpecker" has been under tight wraps since early March, when county and Pinehurst village officials began holding closed sessions to discuss the concept.
There has been no official word whether the State bill and local project are related.
The Moore County Board of Commissioners and Pinehurst Village Council have scheduled separate public hearings on Tuesday, Sept. 8 to discuss the proposed $25 million business development effort.
The proposed agreements include 10 years of incentive grants — primarily in the form of tax breaks to be calculated as 90 percent of the total property taxes paid above and beyond the current ad valorem tax value — provided the organization meets job creation and capital investment goals.
Funding would be paid by the county and Pinehurst from new tax revenues collected as a result of the organization's investment.
No additional information about the organization or specific details about the project have been announced.
In a July telephone interview with The Pilot, County Chairman Frank Quis acknowledged that local officials have been working under a confidentiality agreement.
"What I can say is that I am optimistic about a couple of projects in Moore that seem to be moving forward. It is important that elected officials are forthright to the extent you can be."
The Moore County Board of Commissioners will convene for a special meeting and public hearing on Tuesday, Sept. 8, at 4:30 p.m. on the second floor of the Historic Courthouse, 1 Courthouse Square in Carthage.
The Pinehurst Village Council will convene for a public hearing on Tuesday, Sept. 8 at 4:30 p.m. at Town Hall, 395 Magnolia Road in Pinehurst. The meeting discussion and hearing can also be viewed online at www.vopcnc.org/live.