What is a dollar worth these days? Not much more than a cheap toothbrush, a box of Crayons, or maybe a cheeseburger on the bargain menu for most of us. But at the Moore Free & Charitable Clinic in Southern Pines, and its partners, every single dollar donated provides approximately $29 in medical services.
Now celebrating its 15th year of service to the community, the clinic is wrapping up a fundraising campaign to expand its offices on Trimble Plant Road in Southern Pines to better serve the area's growing population. Plans call for doubling its footprint from 3,000 to 7,500 square feet, with the addition of two exam rooms, a larger pharmacy space, two treatment rooms and several new office spaces for clinic staff and volunteers.
There are approximately 14,700 uninsured adults living in Moore County, or around 15 percent of the total population. Either they do not receive health benefits through their employer or are not eligible for Medicare or Medicaid. For many of these residents, the emergency room becomes a revolving door. The average emergency room visit costs $2,168 compared to the average clinic visit cost of $148.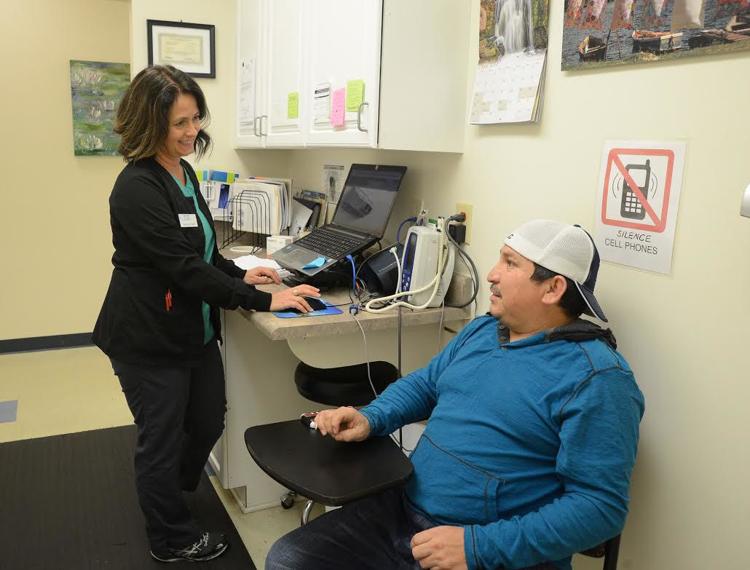 "The clinic certainly plays a huge role in the community as far as providing access to the underserved for primary healthcare. You can't get primary care in the emergency room," said Rose Young, a local healthcare executive who has served on the clinic board since 2011. "The clinic is a medical home to people who otherwise would not have access to healthcare. It is truly changing lives."
By supporting people with common chronic conditions, such as diabetes and high blood pressure, the clinic helps these patients keep their diseases in check, which allows them to be more productive at home and at work.
"They can raise their families and be good citizens, and the clinic helps
Healing Hands, Caring Hearts
Working in collaboration with FirstHealth of the Carolinas and other local providers, the clinic has become a vital healthcare asset in the community. According to the clinic's annual report, the total value of all medical services to patients in 2017 (at Medicaid rates) was $8.76 million. The value of prescription drugs dispensed in the same period was nearly $7 million. The clinic's medications are subsidized by pharmaceutical companies and a state access program.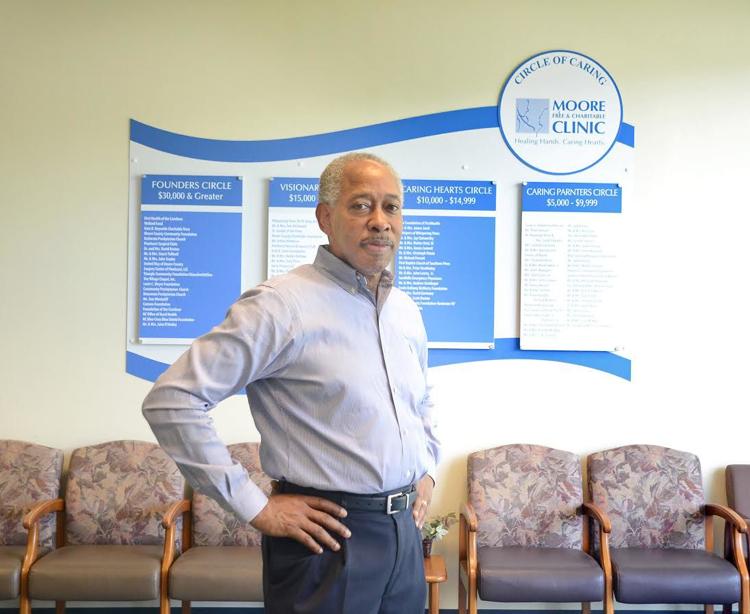 The Moore Free & Charitable Clinic was born from a health fair coordinated by members of the Southern Pines United Methodist Church. Inspired by the event and parishioners' desire to do more, local pediatrician Dr. David Bruton and the Rev. Mark Wethington began work on a more permanent solution.
"The need was obvious right from the beginning," said Stu Tuffnell, former board chairman of the Moore Free & Charitable Clinic.
With the help of a generous anonymous donor and many others, the doors of the clinic opened to patients in April 2004.
"At first we were purely a voluntary organization. I would con doctors into coming out to see patients after work. That was always a big skill I had. I'm basically a con man," Bruton said with a chuckle. "But the need has always outstretched our ability to provide for that need."
In 2008, grant funding from the Kate B. Reynolds Charitable Trust and the Cannon Foundation allowed the clinic to move from its borrowed 600-square-foot space in Carthage to renovated offices in Southern Pines. The large warehouse building on Trimble Plant Road is owned by local developers John O'Malley and his son Jim, who lease the clinic space for $1 a year.
"There is no way we could have ever accomplished what we've accomplished at this clinic without the support of John and Jim O'Malley," said longtime CEO Tony Price.
The clinic currently has nine staff members who are assisted by nearly 50 volunteers. Professional providers include one full-time certified physician assistant, a full-time charge nurse and one part-time charge nurse.
"Our volunteers do everything from greeting patients to physicians that donate their time and the delivery of dental care," said Board Chairman Jim Heisey. "There are a lot of ways for people to donate their time and participate."
Price, who also serves as board chairman of the Moore County Department of Social Services, said a majority of the clinic's patients suffer from one or more chronic conditions — like hypertension, diabetes or heart disease — that can be effectively managed with consistent care and medications.
Therefore a priority of the clinic is education and support for healthy lifestyle changes. This includes one-on-one diabetes education by volunteers like Shirley Baldwin, a retired registered nurse.
In 2017, 74 percent of the clinic's patients achieved blood pressure control, and 83 percent achieved blood sugar control. That same year, the clinic received an award from the Blue Cross Blue Shield Foundation for the most improvement in health outcomes.
Looking to the future, Price said the clinic is enrolling more than 300 new patients annually. With the expanded space, it could nearly double its annual patient enrollment, but budgetary constraints require the clinic to seek additional resources.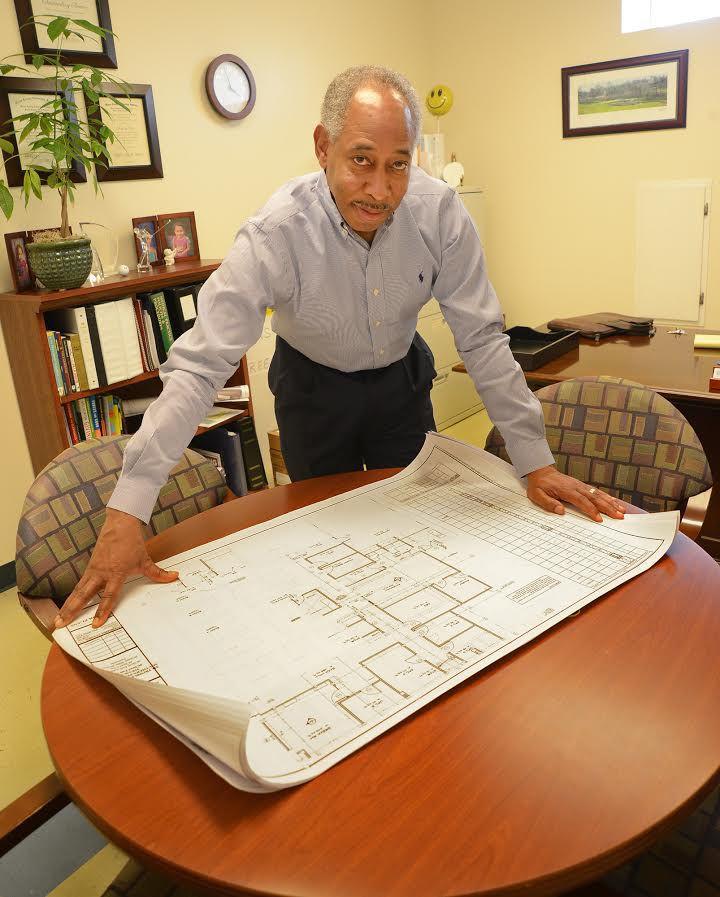 To meet that demand, the Moore Free & Charitable Clinic recently launched an ambitious campaign to create a $3.5 million sustainability fund to generate income for future needs, and to provide an emergency contingency fund.
"The purpose and role of endowment would be to give us more stability. We have a tight operational budget, and we balance our budget which is good, but an endowment would provide that cushion," said Heisey. "It is kind of a reserve."
He credited the community for helping to forward the clinic's mission, "The number of people reaching out to support the clinic is growing each year."