Located next to the railroad tracks, Carolina Barbell is 5,000 square feet of hardcore fitness in downtown Aberdeen.
"We attract people who take their training seriously. People who prioritize their physical health," said co-owner Kirsten Ostby.
Together with her husband, Pete, a military veteran, the couple opened the 24-hour access gym last December. Here you'll find functional fitness and power lifting equipment, Olympic weight lifting equipment, and strength conditioning pieces used for Strongman and Strongwoman competitions.
"We had lived here in Moore County and wanted to make this our home. We came with the intent to open a gym," said Kirsten, "and felt the need for this style of gym wasn't being met here."
Carolina Barbell offers regular staffed hours and group training classes on Saturdays where members have the opportunity to learn how to use some of the more unique fitness equipment options. The family-friendly facility also offers a kids lounge.
They had eyed the location they selected next to Railhouse Brewery for a long time. When the space became available, they jumped quickly.
"Aberdeen is the gateway to Moore County for a lot of people, and a heck of a lot of military. This space seemed like a good fit for what we wanted to do," said Kirsten.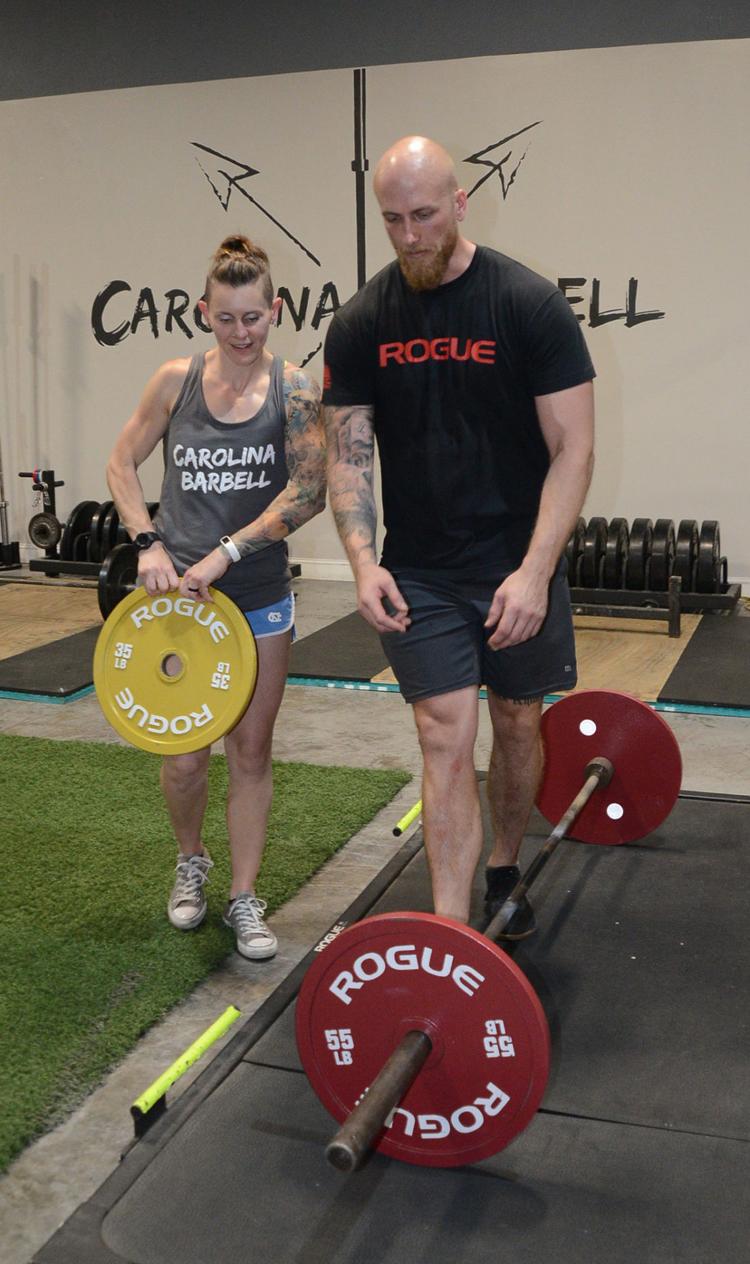 Specifically when it comes to downtown revitalization, the couple said there is a team aspect. A business does not succeed on its own.
"We were definitely not interested in being in our own little secluded spot. Being in downtown Aberdeen goes along with our mission here which is fostering an environment of self-improvement and progress," Pete said. "We believe in that not only for physical health but for the community as a whole."