If you Google your own name, what pops up? Is it your company or website? Maybe it's your Instagram, Facebook or a Linked In account? Or worse, did nothing come up or just a bunch of links to someone else?
"The internet is here and it is here forever. It is 'the thing," said brand strategist Liz Muroski. "Your name is power and you have to use it."
A Pinehurst-based digital marketing coach, Muroski was the keynote speaker at the 2019 Entrepreneurial Summit, an annual event sponsored by the Small Business Center at Sandhills Community College. More than 200 participated in the interactive seminar held April 9.
"We no longer live in a time where it pays to be private," she said, noting that 53 percent of decision-makers will eliminate a vendor or company based on information they find or what they don't find online.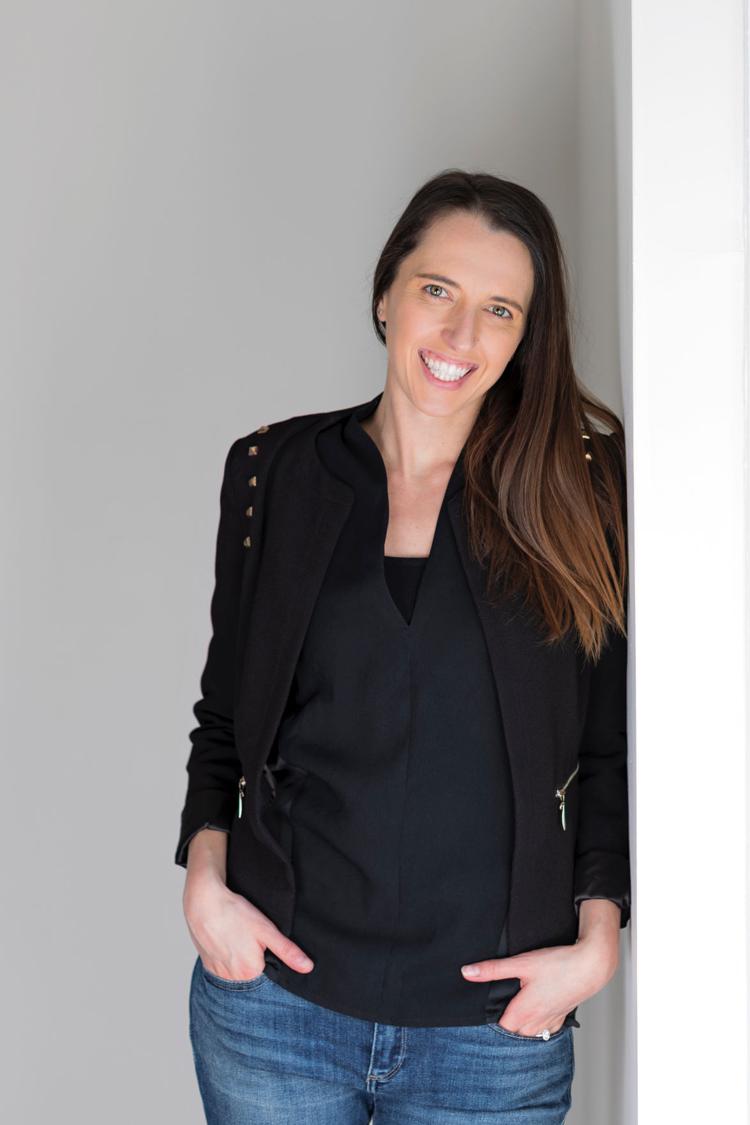 Muroski said the first step to building a personal brand is to assess your current online visibility -- or lack thereof.
"You are your own greatest superpower. Your personal brand is an accumulation of your skills, experience and stories as a person. And how you package that and sent it out in the world," she said.
During the summit, Muroski presented a short version of Business in Bloom, an online training program she developed to teach people how to improve their personal brand for long term success.
"With the right tools and right frame of mind, you can do this yourself. Your personal brand allows you to breathe life into your passions," she said. "Embrace who you are and what you love...so you are always profiting from those passions. And, most importantly, that you are always learning."
She encourages small business owners, entrepreneurs, and anyone who simply wants to improve their online visibility to think about the content they are sharing.
There will always be competition, Muroski explained, so your content should be authentic and evolve with time.
"There may be similar people with similar hopes, goals and dreams. But no one is a carbon copy of you, and that is the beauty of personal branding," Muroski said. "It is not just sharing selfies. You are sharing your values in someone else's part of the world."
The best place to start is at zero, she added, "then keep up with your presence. This doesn't require that you know and do everything at once. You don't have to be an expert -- you just have to start."
The 2019 summit concluded with a presentation of the Marilyn Neely Awards and Sandhills Entrepreneurship Awards.
Neely spent 16 years counseling thousands of would-be entrepreneurs as executive director of the Small Business Center at Sandhills Community College. The SCC Foundation established the Marilyn Neely Award, which is given annually to a startup entrepreneur who is taking a nontraditional route to business ownership. The recipient of the award must have a clear relationship with the Small Business Center through attending the program's six core seminars, participating in counseling sessions, and submitting a business plan to the SBC.
This year's award recipients were Mark Fields, Carrie Foster, and Asia Kiniel. Each received a $500 cash award, sponsored by the SCC Foundation.
The Entrepreneurship Awards are presented to outstanding students currently enrolled or recent graduates in the college's Entrepreneurship Certificate program or the Entrepreneurship Mentorship Program. SCC's Management and Business Technologies department offers an Entrepreneurship Certificate through a one- or two-semester program that prepares students for a new employment perspective. The program encourages students to become entrepreneurial thinkers in order to start their own entrepreneurial ventures, to work on management teams of entrepreneurial ventures, or to apply their entrepreneurial abilities to an existing business.
The Anthony E. "Tony" Parker Memorial Entrepreneurship Award honors the memory of Tony Parker, a Moore County native, businessman, historian and local icon. The $1,000 award was presented to Darren McCollum, a military veteran who created a holistic smoothie beverage that incorporates ingredients with natural healing properties.
The Mary Lea Dixon Award was established in 2009, to honor the contributions and leadership of Professor Mary L. Dixon for her work in establishing the Sandhills Center for Entrepreneurial Leadership (SCEL). The $1,000 award was presented to Julia Longway, a military veteran enrolled in the health science and fitness program at SCC. She plans to open an all-inclusive wellness facility that will address veterans needs.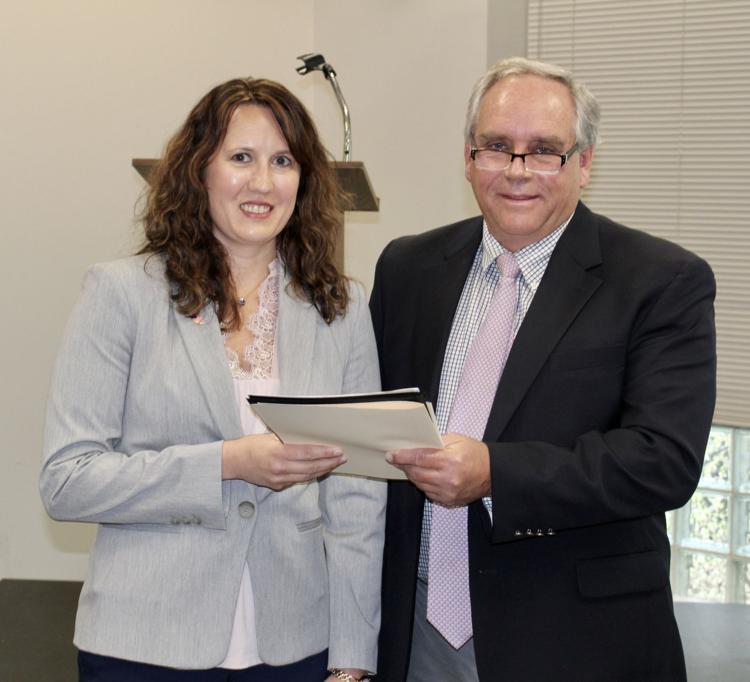 The Entrepreneurial Summit is coordinated by the Sandhills Center for Entrepreneurial Leadership, a partnership of organizations working to enhance local entrepreneurship education and to create a network of accessible resources for entrepreneurs. Event partners and sponsors include First Bank, Moore County Chamber of Commerce, Moore County Partners in Progress, Sandhills Community College's Small Business Center, The Pilot, The Pines Times, SCORE, St. Joseph of the Pines, and UNC Pembroke.