A record-breaking month of babies delivered in August had obstetricians and the labor and delivery staff at FirstHealth Moore Regional Hospital scratching their heads and checking their calendars for holiday celebrations and unusual weather events last November. 
"August was the highest number of deliveries ever in a month, in our history," said Lindsey Mederos, clinical director of labor and delivery.
In all, there were 213 deliveries and 220 babies — including seven sets of twin — which broke the hospital's own previous record of 205 babies, set in August 2016. But staff were quick to point out that these figures do not count any babies that may have been born prior to the mother's arrival at the hospital, like in an ambulance or at home.

Mederos attributes the milestone to the area's increasing population, a younger demographic of families moving to Moore County, and FirstHealth's popularity, which attracts expecting mothers from surrounding counties as well.
According to new data released by the U.S. Census Bureau this spring, Moore County's overall growth has actually slowed down over the last eight years. The county, however, is still on an upward trend at 10.2 percent growth since 2010.
Last year Moore grew by 1,872 people.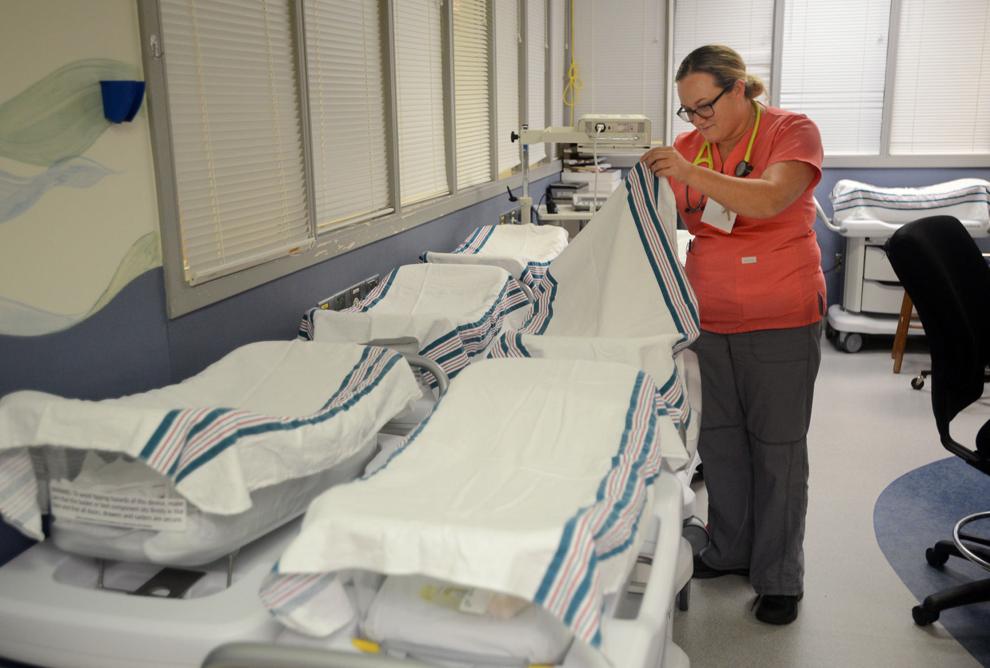 But these statistics only discern how many people are living here, not who. A quick shopping excursion to a neighborhood grocer or drive around the block will clear up what county and municipal leaders have been highly focused on of late: the traditional economic base of affluent retirees are still moving in, and so are a lot more families.
Five years ago, Moore Regional averaged 142 births per month. This year, they are averaging 173 births per month. The hospital serves both civilian and military families in the area.
The labor and delivery department has room for 23 moms and babies in the well-baby and post-partum unit at the hospital, and the Clarke Neonatal Intensive Care Unit (NICU) has 13 beds, Mederos said.
Managing the department is a task that falls to many, with a typical shift of four nurses, a charge nurse, two secretaries, a certified nursing assistant, two pediatrics and two NICU personnel, a neonatal nurse practitioner, and a "stork nurse."
"Our stork nurses help mom with skin-to-skin contact. As soon as a baby is born, if the infant appears stable, they are placed on the mother's chest for the first hour," Mederos said. "This helps promote bonding, breastfeeding, and temperature regulation."
Moore Regional also provides services for high risk pregnancies, including multiple gestational deliveries and babies that are delivered at 28 weeks.
"We try not to transfer anyone out. We do everything we can to keep our moms here," Mederos said, noting this includes an in-house maternal fetal medicine specialist working with FirstHealth obstetrics through a satellite partnership with UNC Hospitals.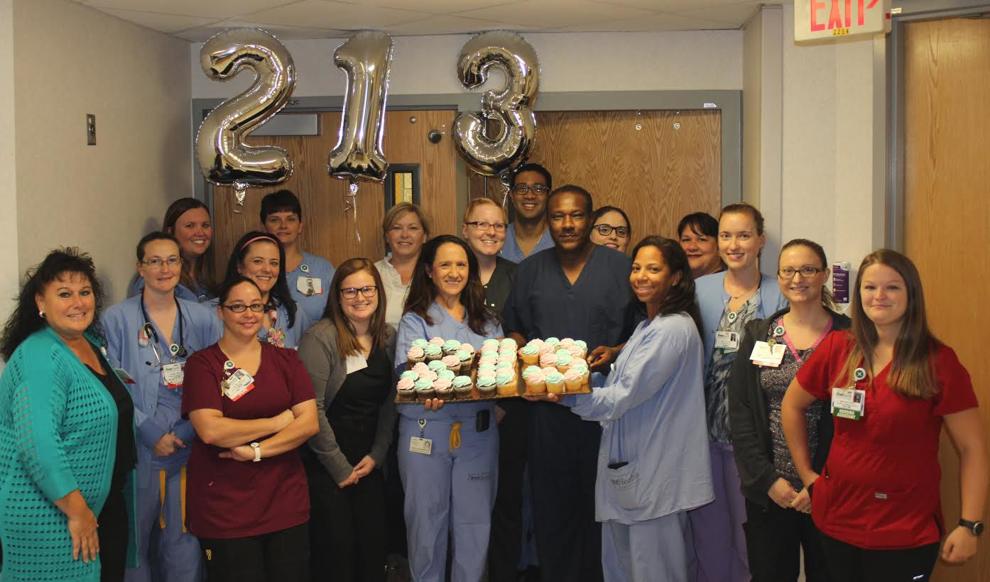 If there are no complications, mothers and babies are normally released within 24 to 48 hours of being admitted.
"The push for shorter stays helps us to not have the backlog as much," said Beth Tabor, administrative director of women's and children's services, "but, a lot of moms want to go home after 24 hours, especially if they have other children at home."
On a typical day, the labor and delivery department will have eight to 10 babies in their care, Mederos said. 
"I can't say enough about the staff in our department. They are an amazing group with a great sense of team work and dedication to providing the highest quality care to our patients," she added.
 Tabor also commended the staff's dedicated efforts, particularly during the recent weather events related to Tropical Storm Florence. 
"They did a phenomenal job of getting here, and staying here to take care of our patients," she said.