Halfway between Robbins and Carthage is the close-knit community of Midway. Here you'll find the popular Midway Grill restaurant. Right next door, Midway Trading Co. is a traditional general store with a twist.
"Our specialty is local goods. That is a really big deal for us," said Chelsey Myrick, who reopened the shop in 2017 with her husband, Evin.
Once called Pine Grove Station but long known as the Flinchum store, Midway Trading was built in the 1940s. Located on Hwy 24/27, Evin's great-great uncle Tom Flinchum and his wife, Maggie, operated it as a service station and general store.
"Midway has always been a part of Moore County but its own community too. We have a Carthage address and a Robbins phone number," Myrick said. "When you see us, you know you're right in the middle."
Inside you'll find fresh eggs and meat, local honey, locally made jams and hoop cheese, alongside pottery, handmade soaps and jewelry, and old-fashioned candy.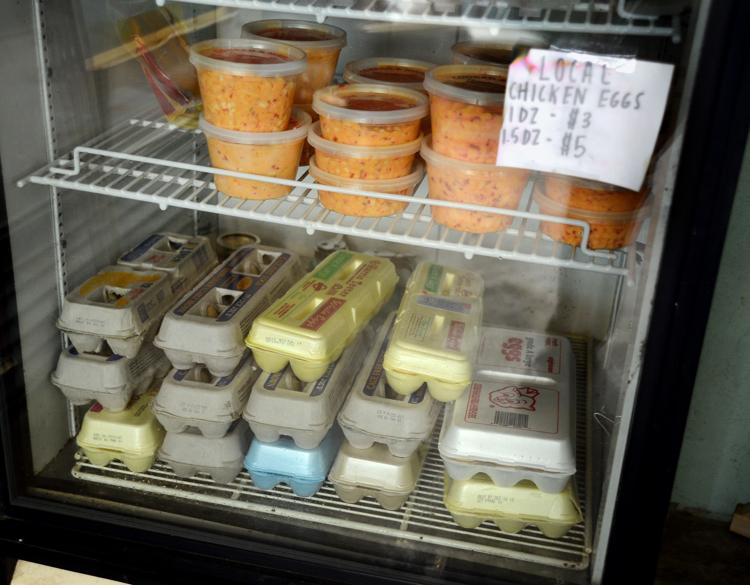 If you show up early enough in the morning, you can enjoy coffee with men from the community who come by every day. They even have their own key to the shop.
Myrick is also an avid "picker" and has filled the converted service station garage with vintage items and antiques she has picked from barns and local auctions to resell.
"The fun part is going to find them. It's the thrill of the hunt. Pottery, furniture, quilts, there's a conglomeration of finds," she said. "I like a lot of it because it's not mass-produced. The things we find are unique."
A few times a year Midway Trading Co. opens its doors to neighbors for a Saturday Mercantile, where local vendors are encouraged to set up outside for a daylong event.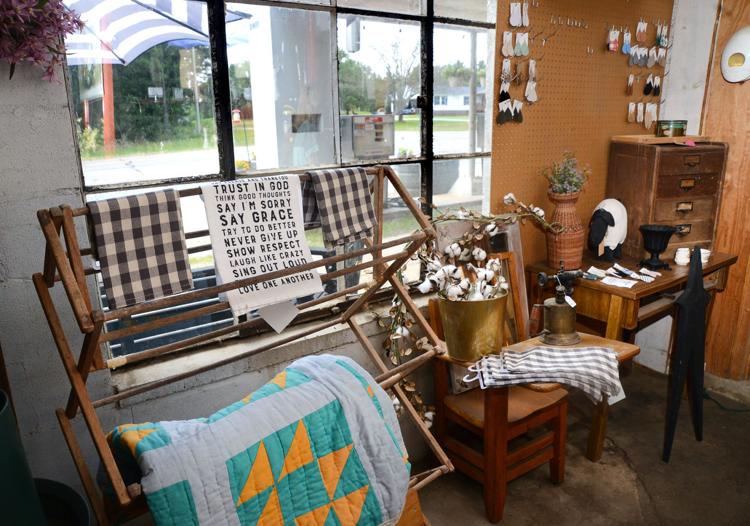 "The purpose is to bring the community together and highlight our local artisans," Myrick said. "We also host a classic car cruise-in at the same time. It is everything we love all rolled into one."
Dreaming even bigger, Evin and Chelsey are starting up a new live music series called A Southern Saturday Night. Each month they'll host an outdoor summer concert at Midway Trading Co.
"It will be laid-back and cozy. We're trying to keep it simple," she said. "There will be barbeque plates and ice cream for sale. You can bring your own chair."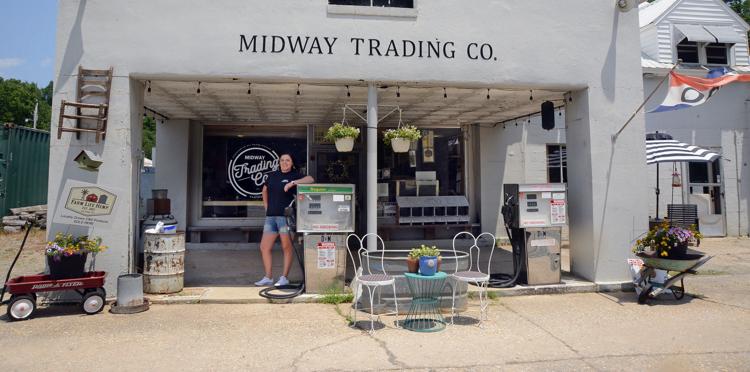 The first show is scheduled for Saturday, June 15, with featured guests Berryfield, a trio of local musicians who play Americana-style music.
"We wanted to bring people out here. We often feel like Northern Moore gets overlooked," she said. "We're away from the hustle and bustle, so this is a great way to get out and slow down a little."
Future shows will be held on Saturdays; July 27, Aug. 17, and Sept. 21.
"We've called it A Southern Saturday Night because we want this to continue each year and as it grows, involve more of the local businesses from the community."