Delivering equal doses of courage and comfort, nurses have been on the front lines of the battle against COVID-19.
Perhaps never more poignantly, that comes as the nation celebrates these healthcare heroes in recognition of National Nurses Week, May 6-12.
"Nurses are the same as we have always been. We are ready to take care of your families," said Maura Thomas of Sandhills Pediatrics. "Our passion doesn't change because there is a pandemic."
Thomas herself was once a patient at Sandhills Peds. Growing up, she said she knew she wanted to help people and fell in love with nursing. Today her own children are patients of the clinic.
"This is a profession that keeps giving. It is one of the most humble, rewarding, gut-wrenching jobs you'll ever be able to do. I love it!"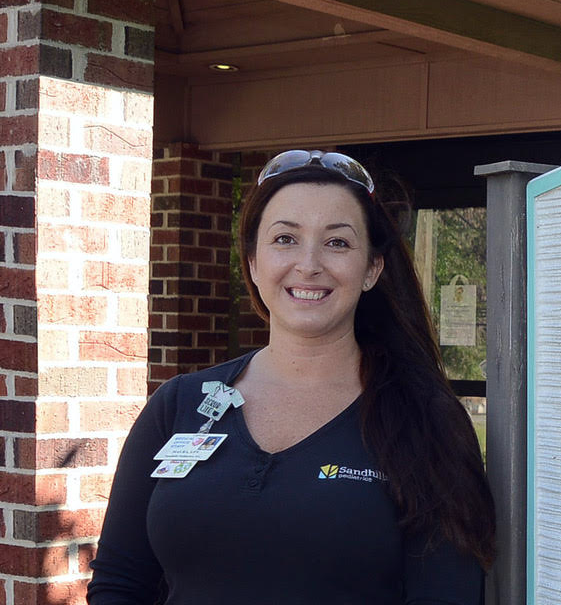 Sharon Davis was the first black nurse to work in the emergency room at Moore Regional Hospital, a position she held for 30 years. She is also one of the longest tenured nurses at FirstHealth of the Carolinas flagship facility.
Working these days as a nurse in the outpatient surgery department, Davis is a past recipient of the Daisy Award, in addition to numerous prestigious certifications, nominations and other nursing awards.
"I have felt like I've been able to not only help patients but, especially in the ER, you also earned their trust and the respect of the doctors," Davis said. "We are not there only to take care of the patient. We are also their advocate: we are their ears and mouths."
Interestingly, she never saw herself in the profession when she was young. Davis first applied to the secretarial science program at Montgomery Community College, but admitted to the registrar that she couldn't type.
"Then I saw a woman walking down the hall in nurses' whites," Davis said. "They told me they were offering a nursing school entrance exam that day. I hadn't studied at all, but I passed it. The rest is history and I've loved it.
"Nursing has been fulfilling to me as a career, socially and financially. It has helped me to be able to help my family."
Linda Cameron, a labor and delivery nurse with FirstHealth of the Carolinas, has also enjoyed a 40-plus year career at Moore Regional Hospital.
"I guess you could say it was my calling," she said.
And while having a baby is an everyday occurrence, Cameron said each patient and situation is different.
"Our patients' expectations are to have a happy, healthy baby," Cameron said. "We are responsible to alleviate their fears and make them comfortable. What is kind of fun is when I'll see someone in the grocery store and they remember me."
A witness to and helping hand at hundreds of local births, she has been at the bedside for new parents' most joyful moments and also a few of the most sorrowful ones, when the outcome is the loss of an infant.
"I remember my reaction the first time that happened," she said. "You grow from those experiences and try to help the family the best you can. It makes you a stronger person and makes you work harder to be a better nurse. You are not just a nurse in those moments, you are a caring person."
She also recalls the far happier memories of watching the reaction of a brand new father seeing his new baby for the first time.
"That is what makes this a great job," she said. "To see that joy and knowing it is the beginning of a lifetime adventure. I get to share that with them too."