Recovering from the two-month-long shutdown due to the coronavirus has been uneven, at best, for a number of businesses associated with the local tourism industry, and that may continue for a while.
While Pinehurst Resort has seen strong spikes in its occupancy rates the past two weekends, the area's hospitality and tourism industry overall is experiencing a slow, albeit steady, recovery as a result of COVID-19.
"Pinehurst Resort is the bellwether for this destination and they are responsible for almost half of the occupancy taxes collected," said Phil Werz, president and CEO of the Pinehurst Southern Pines Aberdeen Convention & Visitors Bureau. "Having them reopened is huge."
However, much of the resort's activity has been limited to weekends, with little investment during the week. Other area hotels are seeing much slower incremental returns on occupancy rates.
"Horrible," is how Drew Gross, general manager of Pine Crest Inn describes his current situation. "Basically all of June was canceled. We've picked up a handful of rooms here and there, but July is notoriously slow."
He anticipated it would be late July or early August before there were enough reservations on the books to be appropriate for the season.
"Our whole year is based on the first five months of the year. A lot of our spring cancellations rebooked in the fall. So you can look at that two ways: you're taking rooms away from new business in the fall, but it is occupancy."
Werz said the ripple effect of lagging tourism — both leisure and business travel — will put pressure on a variety of key economic sectors.
For the week ending June 20, Smith Travel Research reported national occupancy rates were reaching nearly 44 percent.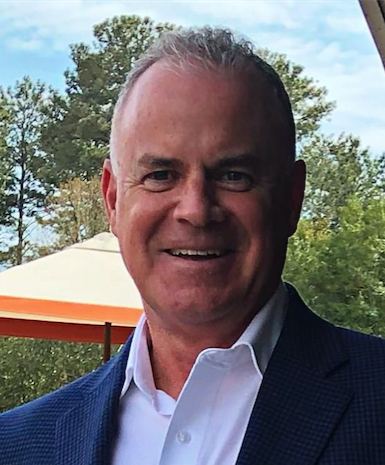 "We are right in line with those national numbers, but still nowhere near where we need to be at all," Werz said, noting that functioning at what amounts to half-speed is not sustainable. "Last May, we were at 71.4 percent."
Eric Kuester, Pinehurst Resort's vice president of sales & business development, said they have been pleasantly pleased with the leisure demand they've seen recently. It'll be a longer recovery for the resort's conference business and corporate travel.
This uneven demand has broad impacts.
Bonnie McPeake of McPeake Hotels said they are seeing very low occupancy at the Hampton Inn & Suites and TownePlace Suites by Marriott, both located behind Aberdeen Commons off U.S. 15-501. On an adjacent tract, the McPeake family are nearing completion on the new Hilton Garden Inn.
"The hotel will be finished in early August, but we will keep it closed until business comes back," said McPeake.
Bobbie Rollins, general manager of Residence Inn at Marriott in Southern Pines, projected she will end June at 50 percent occupancy.
"This time last year, we were at about 82 percent," Rollins said, noting she is seeing signs of a positive increase for corporate travel. "Right now, between business and leisure travel, we will make our target for July and August."
Werz said at the current pace of recovery, it could be 18 to 24 months before tourism spending and occupancy rates rebound to previous record-breaking levels.
"Without spending more money and getting more eyeballs on this destination, fewer people will come. We need money to market the destination and there are 6,000 employees in tourism-related work that need their jobs," Werz said.
"Over the course of time, you will see those negative impacts on our restaurants, retail and real estate because fewer people are coming."
The CVB's annual budget is calculated based on occupancy taxes collected. Due to the dramatic decline in volume at area hotels, the organization's advertising fund was cut by $400,000 for the fiscal year beginning July 1.
He said they are fielding inquiries about travel, itineraries and things to do in the area more consistently, "so we know people are ready to get out and explore, especially by car and within a 3-6 hour radius, and in some cases from even more distant locations like Pittsburgh, Ohio markets and the Northeast."
In May, among competitive destinations the CVB tracks, Moore County bested Mecklenburg County/Charlotte (29.3 percent) and Guilford County/Greensboro (30.8 percent), while Wake County/Raleigh was slightly higher (33.3 percent). Beach communities in New Hanover County/Wilmington (36 percent) and Horry County/Myrtle Beach area (39.6 percent) were slightly higher as stay-at-home restrictions were loosened in May for both states.
Until March — and the onset of COVID-19 — Moore County was in the midst of a record-breaking surge in tourism. For 17 straight months, the CVB reported all-time records in the amount of occupancy tax reported (overall 20 of the last 21 months).
"We need to regain the momentum we lost. Tourism touches every aspect of our lives in Moore County," Werz said. "We need to have a great summer and fall, no second spike of COVID-19, and a warm winter leading into spring. If we get all of those things, we could rebound in 18 months. We are just taking it day-by-day and month-by-month."