A passion for helping older adults live life on their own terms inspired a young mom-to-be to start a personalized elder care business. Twenty years later, that vision has become an integral and far-reaching organization that serves families throughout our region.
In 1999, Amy Natt founded Aging Outreach Services (AOS), a private geriatric care management company. From her home, to a garage office, to a cottage, to today's expanded campus in downtown Southern Pines, Natt, who serves as president and CEO, never lost focus on her goal: to assist, advocate for and provide care to older adults through a variety of services.
On Thursday, Sept. 26, AOS hosted a well-attended 20th anniversary party to thank its clients, caregivers, staff and the local community for their support.
Linda Parsons, president and CEO of the Moore County Chamber of Commerce spoke at the event, noting that Natt's commitment has never wavered.
"Amy has a passion as does her staff for what they do...This is what has made AOS successful these past 20 years and, no doubt, 20 more years into the future and beyond," Parsons said. "They have continually provided compassionate, dependable care to enable older adults to navigate the processes and systems to age successfully."
AOS provides several lines of elder care services for people of varying needs.
"We offer a consumer-directed care experience that is more on the private care side," she explained.
The client that hires AOS may be an adult child, or a spouse, or it could be the individual seeking assistance, or their financial advisor who is seeing their client needs more help
"We provide a very A-to-Z comprehensive service. And a lot of our clients are with us long-term, so while they may start with us for one reason, they may stay with us for different reasons," Natt added.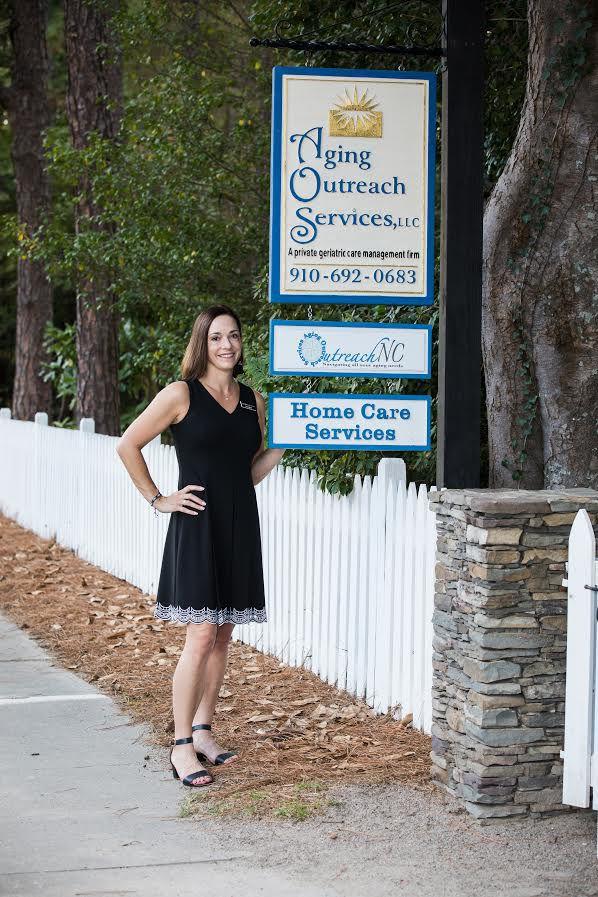 The fee-based services begin with professionally trained and certified care managers who help set and implement plans to assist elders and their families with all aspects of aging. This can include care advocacy, assistance with shopping and appointments, assistance in organizing and paying bills, placement assistance and coordination of financial planners, attorneys, physicians and other professionals.
AOS also publishes a monthly magazine, Outreach NC, which tackles topics ranging from financial and care planning, to health and wellness advice, to simple and healthy meal preparation.
AOS At Home Care is the organization's registry of 300 private duty caregivers who are background checked, interviewed and meet their high hiring criteria, who are matched with potential clients.
In addition, AOS Cares is a 24/7 access portal to on-call staff. For example, many older adults may not have adult children living in the area. If there was a medical emergency, they can reach AOS and caregiver could meet them at the hospital or home to help them navigate what is happening, and share updates with their adult children or other family members.
"It is a safety net for many of our clients," Natt said. "We can work with facilities to help find placements and we can navigate many of the areas resources quickly."
This is helpful with many adult children living in what some call "the sandwich generation," where they are raising their own family elsewhere, while also assisting their aging parents.
AOS also can serve as a buffer or family liaison to communicate information appropriately, especially where there may have been previous conflict or challenging circumstances between family members.
From the initial assessment with clients, AOS will help the individual or family develop a blueprint for that person's next 10 years or more, looking at everything from safety issues and minimizing the risk of falls at their home, to helping them complete legal and medical documentation.
"This work is very rewarding. Especially if there is tension or where there are complicated family dynamics. It is rewarding when we can bring some peace to their whole situation," Natt said.
It is her own childhood memories of watching her great-grandmother transition from her own home to a nursing care facility that resonates deeply with Natt.
As a girl, she had long enjoyed summer visits with her grandmother and great-grandmother in Illinois. In college, Natt pursued a degree with a geriatric focus and completed a master's degree and graduate certificate in gerontology.
In the late 1990's it was her then-husband's job that had brought Natt to Moore County, which she said was a fortunate blessing.
"I had no idea that Pinehurst was a retirement destination. I would say that is a God-thing," she said.
Natt had worked in nursing facilities post-graduation but found it to be a frustrating experience. Much of the care she saw delivered was just enough to meet minimum state standards or was driven by insurance reimbursement criteria.
"I knew there had to be a better way," she said.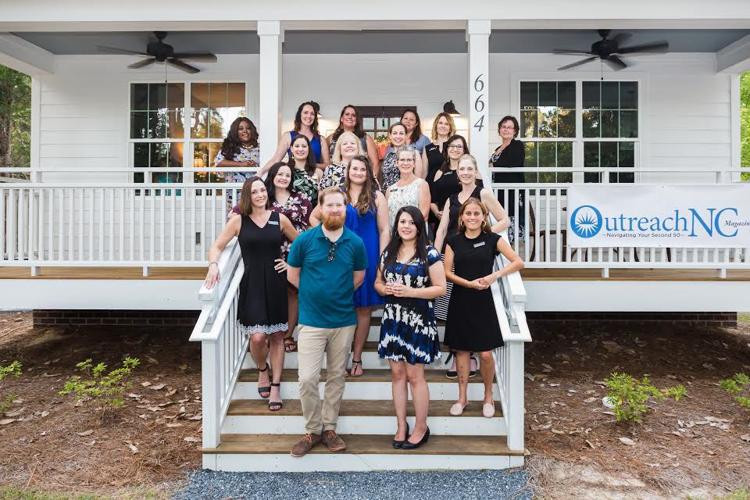 Her father lived in Florida where care management is a prolific industry. He shared some of those business models and Natt was intrigued.
She quit her job and founded AOS on the basic idea they would keep the emphasis on quality of care and quality of life when providing services to older adults. Every care plan and treatments is developed on a case-by-case basis, with a focus on each client as an individual.
Asked to reflect on her own great-grandmother's influence on her career and business, Natt said she hopes she would be proud.
"Sometimes we don't realize the impact we have on those around us. She was older and likely had dementia when I was in my teens, so I don't think she had any idea of the profound impact she had on me," Natt said. "But she left her legacy by inspiring me."
Find Aging Outreach Services at 676 NW Broad Street in downtown Southern Pines, online at agingoutreachservices.com or call (910) 692-0683.