When competition priced them out of the livestock market, Michael and Adam Seawell shifted their agricultural focus to row crops.
But that's not the only new ground these young, 20-something farmers have broken in recent years.
When their large fields yielded uneven crop production — a Goldilocks-situation where some spots proved to be too wet while others were too dry — they divided the property based on soil type.
The result is a quilted landscape at Four Oaks Farm, their 90-acre family enterprise in Glendon.
Here the brothers raise free-range pork, poultry, seasonal produce including watermelons and sweet potatoes, and cut flowers. They grow corn to feed their chickens and rye to feed the goats. When it gets cold, the chickens bed down on hay. Come spring, their poultry litter is spread over the fields as fertilizer.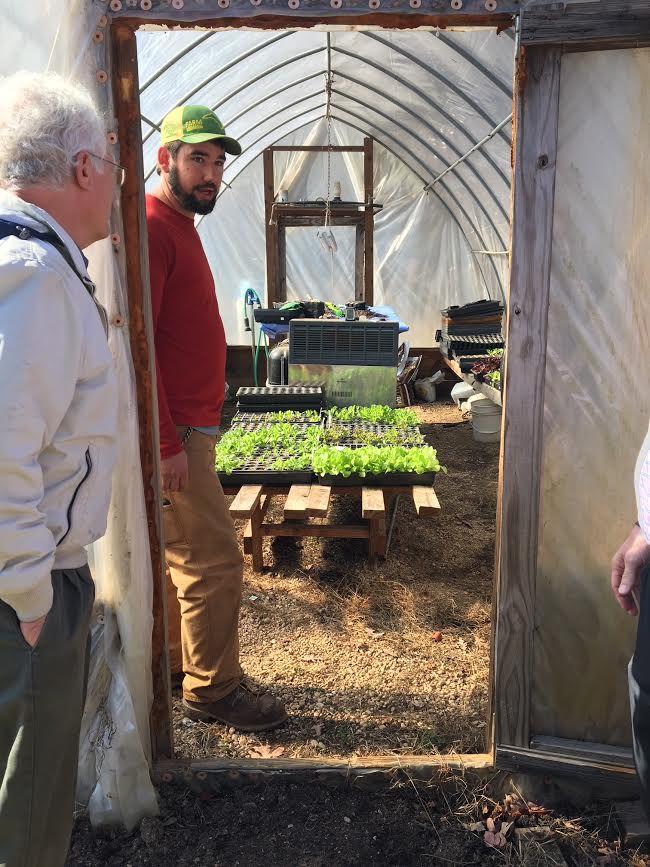 "Once we stopped fighting Mother Nature, it was better," said Michael. "Everything on the farm works together and overlaps."
Agriculture is a profitable enterprise that makes up 20 percent of Moore County's economic output; but for small family farmers — the majority of our local ag community — it's a difficult way to make a living.
For every dollar consumers spend on food, farmers earn about 9 cents.
"It's one of the least takes," said Debbie Hamrick, director of specialty crops for the N.C. Farm Bureau Federation, and keynote speaker at this year's Farm-City Banquet in Carthage. "Earning a full-time living farming is hard."
Which is why 75 percent of farmers also keep second jobs, or manage off-farm careers while carving out evenings and weekends to plant and plow.
Each November, special events are organized across the state to highlight the contributions of our agricultural communities as part of Farm-City Week.
This year the N.C Cooperative Extension Office of Moore County hosted the banquet on Nov. 18, with sponsorship by the Moore County Chamber of Commerce, N.C. State and N.C. A&T. In addition, citizens were invited to participate in an agricultural photography contest, and the Extension Office organized farm tours for local public officials.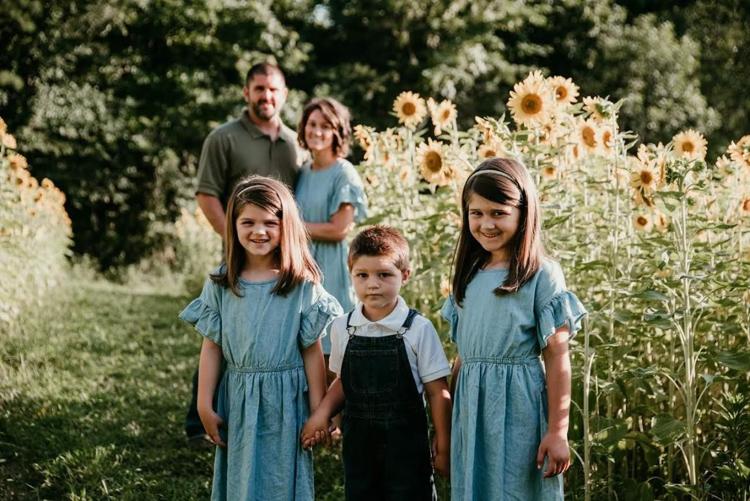 At the banquet, Clay Hutchins of Kennedy Farm was recognized with the 2019 Outstanding Young Farmer award. A third generation poultry farmer in Robbins, Hutchins also grows straw for animal bedding and deer corn, among other farm products.
The Jackson Family of White Hill Farms was also recognized with the 2019 Outstanding Farm Business Family award. The Jacksons grow fresh produce, like corn and strawberries, Coastal Bermuda hay and tobacco on their Cameron property.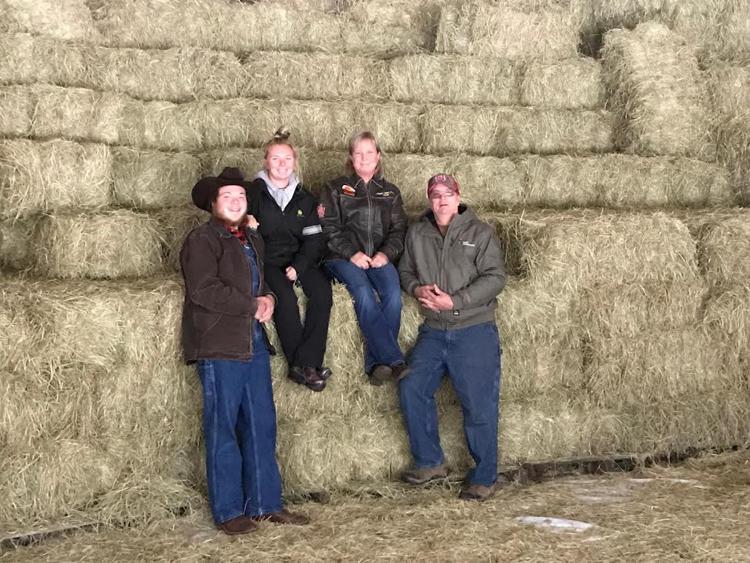 What these families have in common is they understand that to thrive means to diversify.
From historic cash crops like tobacco and peaches, to modern interests like organic grapes and poultry, Moore County has a wealth of farming.
"Agriculture is a really big tent," Hamrick said. "And all kinds of agriculture are valuable."
Livestock production in Moore County ranks 27th in the state, with local livestock sales representing about 91 percent of the agricultural products sold.
At Horse Creek Farm In Eagle Springs, Steve Hussey and his son, Ryan, raise grass-fed cattle in the field and organic vegetables in a year-round high tunnel-style greenhouse.
With an eye on improving their beef production, the Husseys have begun to overseed their pasture with rye, clover and turnip seeds. The intent is to both improve the soil and increase the typical weight gain of their cattle over the winter.
They've also created a rustic wedding venue on their scenic 600-acre family farm.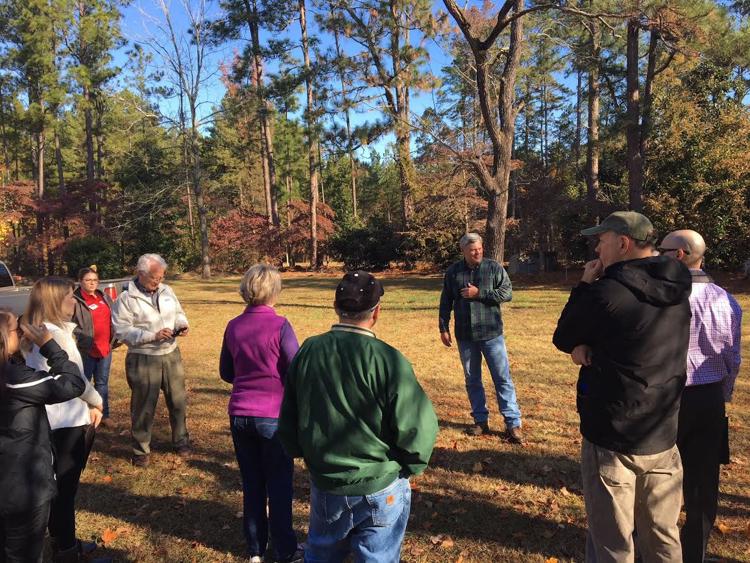 "We are trying to be sustainable with everything we do," Steve told local leaders while they toured his farm last Wednesday.
Their next stop was Misty Morning Ranch, an ostrich farm in Robbins owned by Ryan and Gaby Olufs.
Considered a healthier alternative for red meat, ostrich is a niche product that has appealed to some of the area's finest chefs and restaurants. The Olufs also process their birds for oil to be used in cosmetics, leather and cure bones for dog treats. The giant ostrich eggs are sold for consumption and also decorative purposes.
Farm manager Stuart Gamarro, Gaby's uncle, said they hope to raise 100 baby ostriches next year. They've also added a breeding pair of rheas, another flightless bird similar to ostrich or emu, for egg production.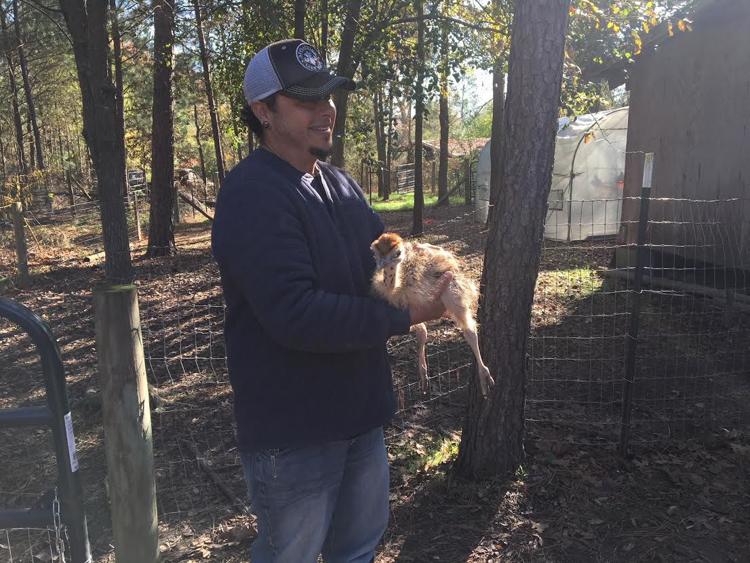 Up in Robbins, local officials visited Key Packing Company. Established 43 years ago by Gilbert and Elizabeth Key, it is Moore County's only meat packing plant.
The business serves local farmers and hunters putting food on their own table, in addition to commercial meat handlers for the marketplace.
Located on Maness Road, the packing plant also has a small retail area where customers can purchase fresh hamburger meat, steaks, country ham and bacon, and hoop cheese.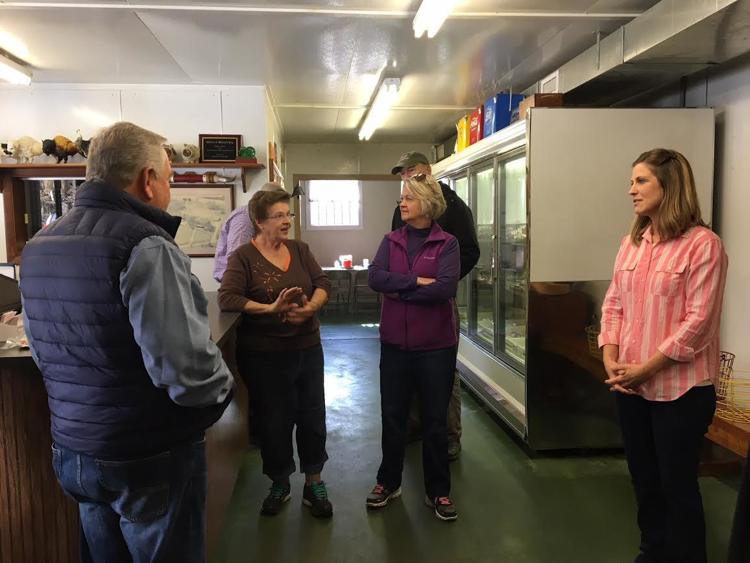 The tour of farms concluded with a home-cooked meal prepared by Tammy Seawell of Four Oaks Farm.
"It was a very interesting day to see the different farm products, especially the livestock raised here," said State Rep. Jamie Boles, whose House District 59 represents much of Moore County. "It is good to see that small family farms are able to contribute food for themselves, residents and commercial restaurants. What is unique about our community is this diversity."
Other participants in the public officials Farm-City Week tour included State. Sen. Tom McInnis, County Commissioners Board Chair Frank Quis and Vice Chair Catherine Graham, Bekah Bibb with U.S. Rep. Richard Hudson's office, several advisory board members and staff with the Cooperative Extension Office of Moore County.
"It was enjoyable to visit these farms and learn how each family is coping with the challenges that all small farmers today face," Quis said. "I was happy to see there is active coordination with many of our local restaurants and farmer's markets that are helping our farmers provide us with tasty and fresh foods."